Busogo Health Center Water Project – Rwanda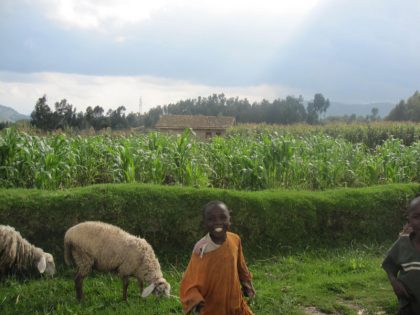 Location
Musanze District, Northern Province, Rwanda
Community Description
Located in Rwanda's volcanic Northern Province, Busogo Sector is nestled beneath a seemingly endless series of rolling green hills, striking volcanoes and fields of local crops and livestock. Although Busogo is situated in close proximity to Virunga National Park, which is home to Rwanda's mountain gorillas and Rwanda's primary tourist attraction, the region remains largely unvisited by tourists, and the vast majority of the population lacks consistent access to electricity and potable water.
Although Rwanda's Northern Province receives abundant rainfall, Busogo's population currently has no means to access clean water for drinking, cooking, bathing and performing other household duties. Due to frequent flooding, poor drainage and irrigation systems and a shortage of localized water pumps and rainwater storage tanks, Busogo features some of the country's highest prevalence of neglected tropical diseases such as Trichura trichuris (whipworm), Ascaris lumbricoides (large intestinal roundworms) and hookworm. While not fatal, these ailments are a significant cause of morbidity, taking away both from economic productivity and the ability of children to attend school.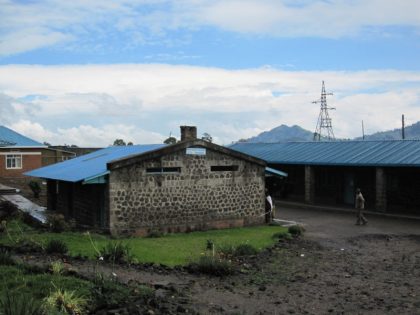 Busogo Health Center serves a community of 36,784 people, most of whom are small-scale and subsistence farmers. The health center offers a wide variety of services, including maternal health and delivery, general consultation for children and adults, family planning, vaccination, voluntary counseling and testing (VCT) for HIV, distribution of ARV drugs, a nutrition program for mild and severe child malnutrition cases and a community health worker program that enables the health center to sensitize the community and monitor health trends. The center sees between 150-200 patients a day and delivers an average of 60 babies each month.
Busogo Health Center's staff is highly motivated and well-organized, and provides quality care with very limited resources. Although Busogo Health Center has electricity throughout the center and running water in its maternity section, VCT center and administrative offices, it desperately requires running water in its consultation and pharmacy areas.
In addition to maternity, the health center's consultation rooms are the most highly utilized spaces by patients in the center. At present, the health center's staff is forced to use stagnant water from buckets for their daily needs and procedures.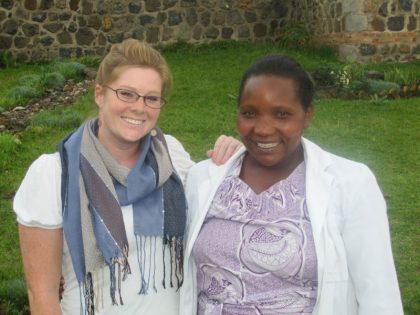 Project Description
This project will connect the health center's consultation and pharmacy rooms to the central water source. The consultation rooms and pharmacy distribution room are already equipped with sinks, so project funds will go toward obtaining and installing the necessary pipes, and building a sink in the pharmacy stock room.
Project Impact
The entire sector of Busogo, comprised of 36,784 people, will benefit from this project.
Peace Corps Volunteer Directing Project
Jessica McGhie
Comments
We like to undertake follow-up projects, as they build on successes. This is Jessica's second project, and is similar to her first, the Bisate Health Center Water Project – Rwanda.
The addition of running water to the consultation and pharmacy rooms of the clinic is a critical step toward ensuring quality care within a sanitary environment
For the hard-working employees of Busogo Health Center, completing this water project will enable them to fully concentrate on treating their patients, instead of worrying about obtaining water.
Dollar Amount of Project
$500.00
Donations Collected to Date
$500.00
Dollar Amount Needed
$0.00 – This project has now been fully funded, through the generosity of The Soneva SLOW LIFE Trust as a part of their Clean Water Projects initiative.
We encourage others to continue to donate using the Donate button below, and we will notify Peace Corps Volunteer Jessica McGhie of your donation. Additional funds will be used to fund the next project by Jessica and/or those of her counterpart PCVs in Rwanda.
This project has been finished. To read about the conclusion of the project, CLICK HERE.