Bolnisi Youth Center Bathroom Project – Georgia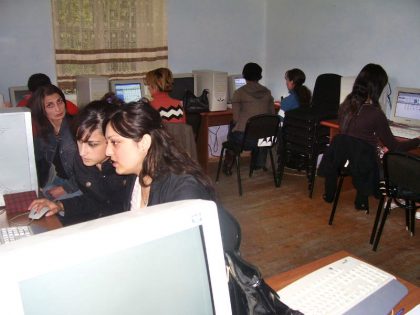 Location
Bolnisi, Kvemo-Kartli, Georgia
Community Description
Bolnisi is a small town in an ethnically diverse region of southern Georgia. It is primarily made up of Georgians and Armenian ethnic minorities, while the majority in the region are Azerbaijani ethnic minorities who live in the surrounding villages.
The town itself is serviced by five schools, and there are schools in the surrounding villages.
The Bolnisi Youth Center caters to underprivileged youth and women of all groups, providing English, computer and Georgian language classes, as well as other trainings and excursions, and allows local youth free access to the Internet.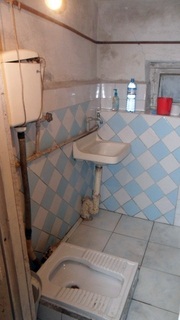 The Youth Center's bathroom is currently very unsanitary, with a toilet that does not flush and often leaks, and no facilities to wash hands.
The townstead only supplies water for an hour in the morning and an hour in the evening.
Project Description
This project is to upgrade the bathroom, putting in a new toilet and a working sink, and repairing the shower.
In addition, the sink in the kitchen will be repaired to allow for food and drink service as well as washing dishes.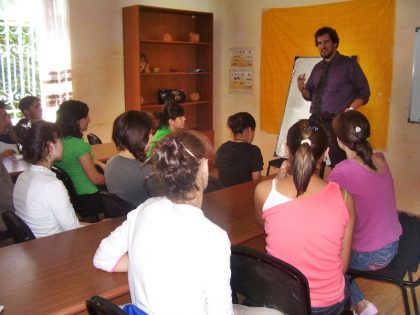 Finally, a water tank will be installed to provide constant running water throughout the day.
A local plumber will install the water pipes, toilet and sinks.
Project Impact
200 people will benefit from the project.
Peace Corps Volunteer Directing Project
Shawn Basey
Comments
This project provides a series of needed upgrades to this well-attended youth center. In addition to improving the comfort and well-being of those who utilize the services, the project will improve the overall sanitation at the center, thereby reducing disease and improving health.
Dollar Amount of Project
$500.00
Donations Collected to Date
$500.00
Dollar Amount Needed
$0.00 – This project has now been fully funded through the generosity of The Soneva SLOW LIFE Trust as a part of their Clean Water Projects initiative, with the help of friends and family of Peace Corps Volunteer Shawn Basey.
We encourage others to continue to donate using the Donate button below, and we will notify Shawn of your donation. Additional funds will be used to fund the next project by the PCV and/or other projects in the country of service.
This project has been finished. To read about the conclusion of the project, CLICK HERE.