Baricho Dispensary Water Supply Project – Kenya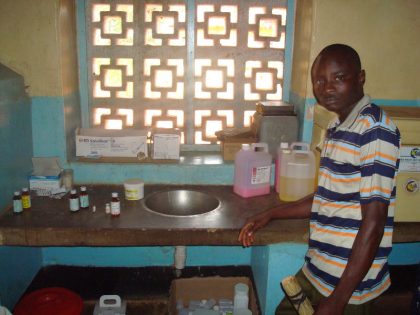 Location
Baricho village, Baricho Sub-location, Bungale Location, Marafa Division, Magarini District, Coast Province, Kenya
Community Description
Baricho is a farming community located in the semi-arid coastal region of Kenya and has a population of approximately 4,868 people.
Baricho Dispensary is a community-supported health care center started in 1939 in response to an outbreak of disease following a period of major flooding.
Currently, the dispensary relies on a combination of rainwater stored next to the main clinic and water purchased from a water kiosk approximately 50 meters from the compound for hand washing and other clinical water needs. However, frequent drought has led to an insufficient rainwater supply while the distance from the dispensary to the water kiosk makes the procurement of water for clinical needs cumbersome. Furthermore, closure of the water kiosk from 6 pm to 6 am makes water access especially difficult at night.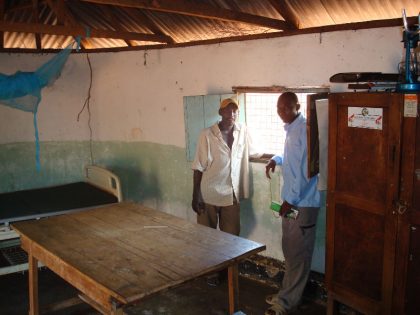 The current lack of a reliable water supply makes frequent hand washing by the dispensary staff difficult, increasing the risk of infection and spread of disease. Currently, diseases that could be prevented by hand washing are the leading cause of mortality among children under 5 years accounting for 47% of clinic visits by children under 5 and 35.9% of visits to the dispensary by patients of all ages.
Project Description
This project is to establish a clean and reliable water supply to the dispensary for health care needs.
A trench will be dug from the dispensary to an inter-village water pipeline approximately 30 meters from the dispensary. Pipes will then be laid in the trench and joined to the pipeline routing water to one outside tap which can be used to fill the dispensary water tank for a reserve water supply.
Additional pipes will be routed to 2 wash basins within the general clinic for handwashing, instrument cleaning, and other procedures. Further pipes will be routed to a wash basin within the maternity ward to allow access to water during deliveries.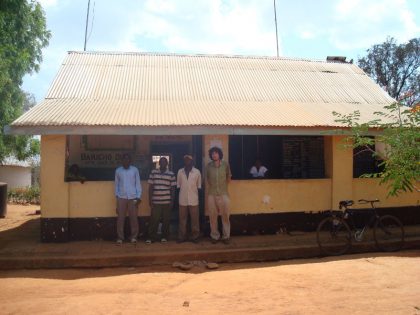 Under the direction of Baricho Dispensary Committee, project funds will be used to purchase supply and waste pipe and fittings, valves, cement, sand, and additional materials.
Unskilled labor will be provided by members of the community while a plumber will be hired to perform necessary skilled labor.
Project Impact
This project will benefit the entire dispensary catchment population of approximately 4,868 people.
Peace Corps Volunteer Directing Project
Lorenzo Nava
Comments
This high-impact project will provide a reliable source of water to the dispensary for all health care needs, reduce the spread of handwashing preventable diseases, improve child and maternal postnatal outcomes, and raise awareness of the importance of sanitary conditions during childbirth.
Dollar Amount of Project
$500.00
Donations Collected to Date
$500.00
Dollar Amount Needed
$0.00 – This project has now been fully funded through the generosity of The Soneva SLOW LIFE Trust as a part of their Clean Water Projects initiative.
We encourage others to continue to donate using the Donate button below, and we will notify Lorenzo of your donation. Additional funds will be used to fund the next project by the PCV and/or other projects in the country of service.
This project has been finished. To read about the conclusion of the project, CLICK HERE.