Akhaltsikhe Boys' Fitness Center Sanitation Project – Georgia
Location
Town of Akhaltsikhe, Samtskhe-Javakheti Region, Republic of Georgia
Community Description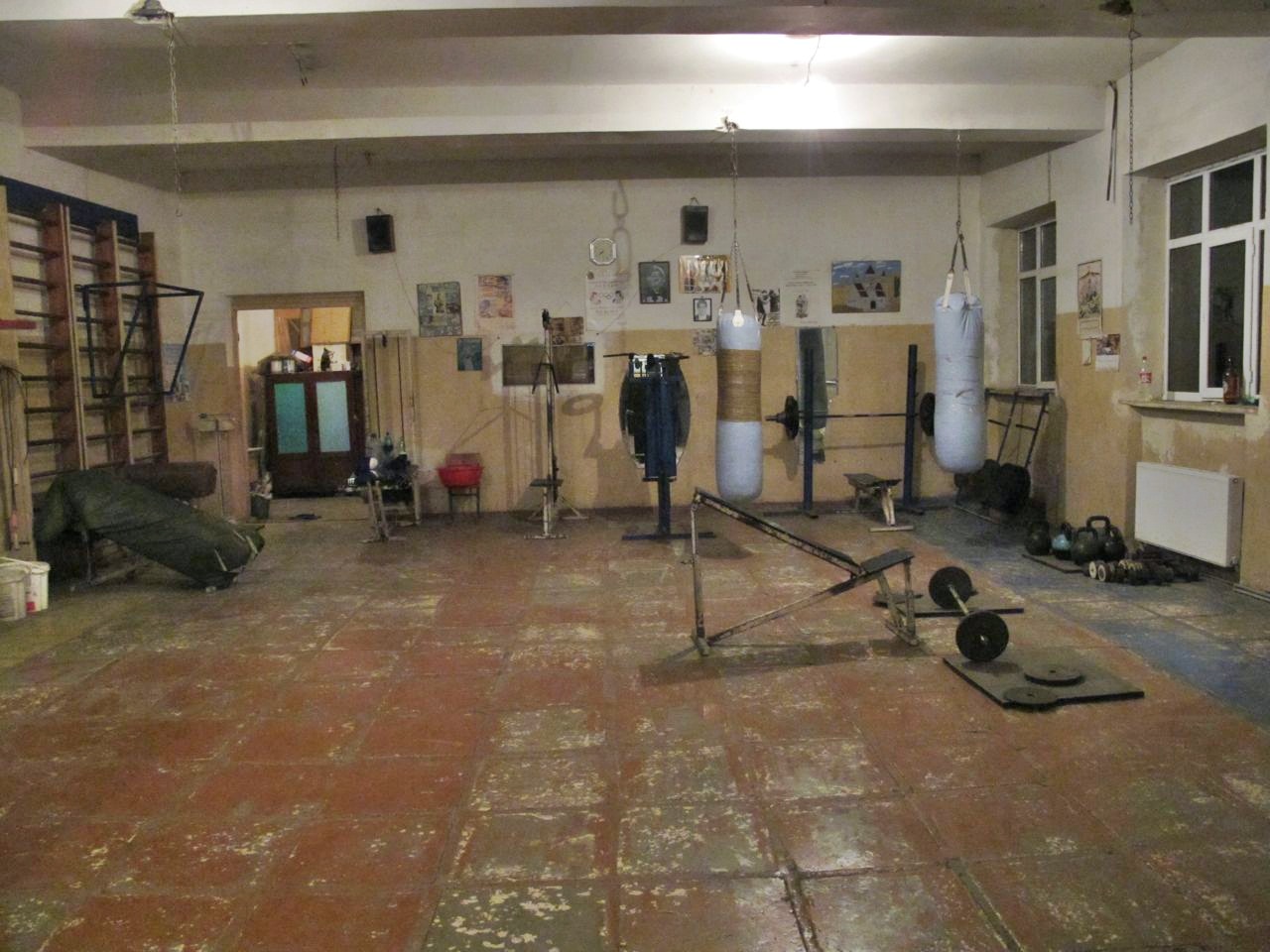 As the regional center of Samtskhe-Javakheti in southern Georgia, Akhaltsikhe is home to approximately 30,000 people. Every evening from spring through fall, the central park is filled with young men smoking. There are bars and gambling halls on every street in the main part of town, and virtually every family makes their own wine.
The old and decaying sports field in town is almost always empty, except for small groups of boys sitting around the outside, smoking and drinking. Indeed, in Georgian culture, where heavy drinking is encouraged and a pack of cigarettes can be purchased for less than the price of a banana, there are many barriers that prevent men and boys from living a healthy lifestyle.
This fact contributes to a major public health concern in Georgia. The life expectancy for Georgian men is only 67 years, compared to 76 for American men. According to the Georgian National Center for Disease Control, 51.1% of men smoke, 59.4% regularly consume alcohol and nearly 59% are overweight.
Fortunately, there are people and organizations working hard to buck the trends. The Akhaltsikhe Boys' Fitness Center is one such organization.
The Fitness Center is located in a room connected to the town's Armenian school. It is the only fitness club in Akhaltsikhe. A former boxing champion, now the town's Emergency Services Coordinator, operates the center on a strictly volunteer basis. He conducts boxing lessons and makes the gym generally available for anyone to use every evening, Monday through Friday.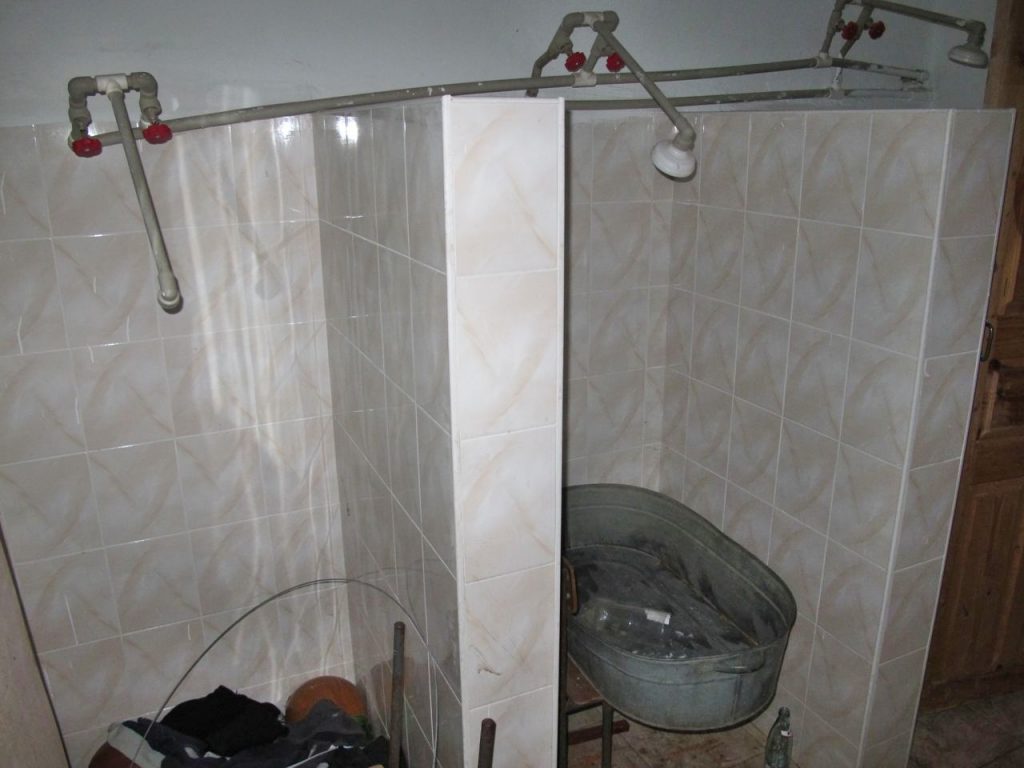 The center is equipped with an old boxing ring, several heavily worn punching bags held together by duct tape, a small array of rusty kettlebells and dumbbells and a bench station. There is no running water, no working bathroom and no shower. People who use the gym have no way to wash their hands or wipe off equipment. After sweating profusely during their workouts, young men and boys get dressed in "clean" clothes and go home, still sweating and unclean. If someone needs to use the bathroom while at the gym, they simply go outside behind the building.
These basic sanitation issues not only pose real health concerns, but also dissuade the target population from even coming to the fitness center. Indeed, the number of people using it is less than half what it was a few years ago when running water was still working.
The community benefiting from this project will be young men and boys who live in Akhaltsikhe. This population is extremely susceptible to peer pressure and cultural traditions that can lead to them making unhealthy lifestyle choices.
Project Description
This project will renovate the bathroom and shower facilities at the Akhaltsikhe Boys' Fitness Center. By the conclusion of this project, the fitness center will have six functioning showers and two toilets.
Fortunately, much of the infrastructure is already in place. Six tiled shower stalls and the two toilets already exist. However, the piping needs to be replaced and connected to the main water supply, a water heater needs to be purchased and a pump needs to be installed.
Project funds will be used to purchase a water tank, water pump, water meter, electric water heater, electric meter, pipes, and fittings. In addition, they will pay for the required skilled labor.
Work will be performed by a qualified local plumber, the fitness center's director, the Peace Corps volunteer, and his two local counterparts at the fitness center. In addition, the young men and boys who use the fitness center will help clean the facilities.
Once the renovation is complete, those who use the facilities will be asked to contribute a small amount of money every month to help pay for water, electricity, and maintenance.
Project Impact
This project is expected to benefit 140 people, consisting of the approximately 35 boys ages 12-19, another 35 young men in their twenties and early thirties, who currently use the center, and an equal number of people of both categories expected to return to the center upon the resumption of water service.
Peace Corps Volunteer Directing Project
Sean Fredericks
Comments
The creation of six functioning showers and two toilets will benefit the region's young men and boys, now and into the future, and will play a part in helping to encourage active lifestyles over sedentary and unhealthy alternatives.
Dollar Amount of Project
$555.00
Donations Collected to Date
$555.00
Dollar Amount Needed
$0.00 – This project has now been fully funded through the generosity of The Soneva SLOW LIFE Trust as a part of their Clean Water Projects initiative.
We encourage others to continue to donate using the Donate button below, and we will notify Peace Corps Volunteer Sean Fredericks of your donation. Additional funds will be used to fund the next project by Sean and/or those of other PCVs in the country of service.
This project has been finished. To read about the conclusion of the project, CLICK HERE.