100 Water Projects Program – Albania
This is an effort under the LET GIRLS LEARN Program, a collaboration of First Lady Michelle Obama & Peace Corps, to expand access to education for girls around the world!

100 Water Projects For Albanian Girls!
---
Water Charity is proud to announce that we have crafted a program to do 100 water projects in Albania over the next year. Due in large part to the vision of Teresa and Graham Anderson, the PCVs spearheading this effort, we have scaled up what would have been 10 school bathroom projects, into a major program to deal with the poor sanitation conditions in schools all around Albania. This ambitious goal is already underway in a dozen schools, and will likely surpass even our lofty goal of 100 projects.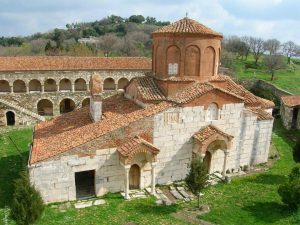 This entire program falls under our Let Girls Learn Initiative. This is an effort on our part to step up and pick up the gauntlet thrown by the First Lady in her call to further girl's education around the world. Water Charity did the very first LGL project in Cambodia earlier this year and aims to do a couple hundred more water projects that expressly aim to empower young women and allow girls the myriad opportunities that an education can bestow.
NPCA and Water Charity have already helped develop, and provide funding for, a number of great water system projects that exemplify the need for programs like this. It is hard to overestimate the value of clean, functional, dedicated bathroom facilities. They not only provide hygienic and sanitary conditions, but privacy, safety, and dignity as well.
Lack of proper sanitation facilities at a school contributes greatly to the drop out rate among adolescent women. Upon reaching their menses, many girls simply leave school, and others struggle on while missing a whole week out of every month. Most of them endure a lot of pressure to drop out of school to get married and start families.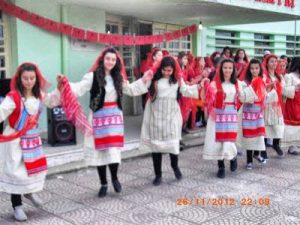 Albania, as one of only two majority Muslim countries in Europe, has cultural attitudes towards women and their education that influence many Albanian women to give up on the idea of education completely.
Our goal with this program is to work with the schools to create an environment conducive to young women remaining in school.
The majority of these schools lack running water, and many have no functional bathroom facilities whatsoever at the moment. Even where they do have toilets, they are often in horrible disrepair or are not useable because there is no running water to flush them… and they are not connected to sewer pipes.
Thus, a large portion of these projects will be to refurbish or build new toilet facilities, complete with running water. We will not stop there, however. Water Charity intends to go on and support a large variety of projects that have an LGL impact. As most people know, lack of clean water and adequate sanitation can make people susceptible to frequent waterborne illnesses, and being sick with such sicknesses, keep children out of school… not to mention threatening their very lives.
We hope you will support us in this effort to make a meaningful difference in this beautiful Mediterranean nation. Check out the various projects in the program below, and don't hesitate to donate to any projects that seem worthy to you. We are looking for a large donor to adopt this entire program as well, so contact us if you are interested.
This program is made possible through the partnership of WATER CHARITY and the NATIONAL PEACE CORPS ASSOCIATION.