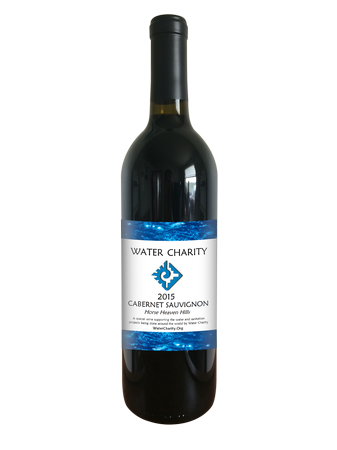 2015 Water Charity
Cabernet Sauvignon
Reviews of this wine — Double Gold Medal at the Seattle Wine Awards two years running!
This is our signature 2015 Cabernet Sauvignon with a customized label, and a deep fruity flavor.
Choosing to buy our wine you can be assured that 100% of the proceeds ($30 per bottle) will go directly to Water Charity.
The entire purchase price of each bottle is graciously being donated to Water Charity by the Water from Wine in support our work to bring clean water to people living in developing countries.  We've already provided clean water to more than 6,000,000 people in 78 countries, but millions more people are living without access to safe, clean water.  Your purchase is important and greatly appreciated.
Water Charity Wine — the perfect gift for friends, family, and corporate clients!
Support Water Charity With Wine
BUY WATER CHARITY PRODUCTS FROM OUR STORE!
You can help Water Charity, spread the word about our work, and look cool at the same time by buying, wearing, and using Water Charity products from our online store. From shirts to shorts to stainless steel water bottles and more, all profits go to help start new projects.
CLICK HERE to access the store, or on any of the pictures below.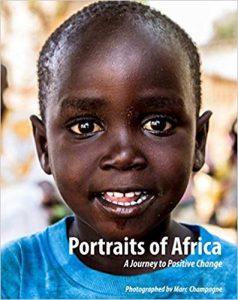 Portraits of Africa: A Journey to Positive Change by Marc Champagne – Apple Books / Blurb
As part of Photographers Without Borders, Marc accompanied Water Charity execs to Senegal to document the great work WC has done, and continues to do there.
This collectible, coffee-table book of amazing portraits is the result.  All profits go to WC, so feel free to support us while having a sweet conversation piece to boot.
(also available in softcover and e-book)