Zoziv Secondary School Bathroom Project – Ukraine
Location
Zoziv, Lypovets Rayon, Vinnytska Oblast, Ukraine
Community Description
Zoziv is a village located in the center of the Vinnytska Oblast – the heart of Ukraine, with a population of 1,500 people. Most residents work in agriculture or grow food in their gardens for their main source of nutrition.
Located in the village are a cultural center, a library, a church, and a bar.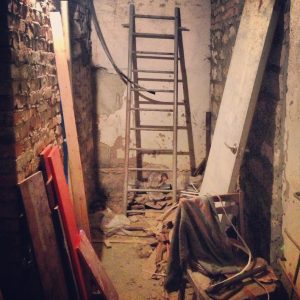 There are cleared fields that are used as soccer fields with bars that are conducive to outdoor workouts. However, there are no indoor exercise facilities. In a place where there are below-freezing temperatures for nearly half of the year, the limited access to indoor exercise facilities is not conducive to promoting a healthy lifestyle among Zoziv residents.
Zoziv Secondary School has 200 students, ranging from 1st to 11th form. The school has 20 classrooms, a basketball court, a dining hall, and a theater hall.
Problem Addressed
Located in the basement of the secondary school is a room with gymnastics equipment. However, it has not been in use for years due to the lack of funding for maintaining plumbing facilities. Rather, it remains locked and in a state of disrepair.
There are squat toilets in the school. However, the school remains locked once the school day ends. The entrance to the indoor workout facility and changing rooms are separate, and so it has the potential to remain open.
Project Description
This project is to install sanitation facilities in the changing rooms of secondary school.
One toilet, one sink, and one shower will be installed in the gymnastics hall.
Water Charity funds will be used to purchase the fixtures and materials for a new toilet, sink, shower, faucet, piping, wall tiles, and flooring.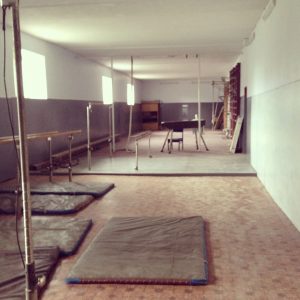 The installation will be completed by community members as well as Zoziv Secondary School staff, including trained maintenance workers.
The school PE teacher will be leading the repairs in the gymnasium, and oversee the maintenance of it once completed. The students and staff will maintain the cleanliness of the facilities. Funds needed for future repairs will be raised within the community.
Project Impact
This project will directly benefit 200 students, 30 staff members, as well as members of the surrounding community, including parents who frequent the school.
Peace Corps Volunteer Directing Project
Jacqueline Sloves
Comments
The project will have an immediate impact on the physical and mental health of the residents of Zoziv. With improved access to staying active in the winter months, this will help counter-seasonal disorders that many experiences due to inactivity and decreased sunlight in the winter.
A secondary benefit is to provide youth with a healthy alternative to going to the local cafe, where many students begin to develop addictive drinking and smoking habits from a young age.
Dollar Amount of Project
$555.00
Donations Collected to Date
$85.00
ADOPT THIS PROJECT BY CONTRIBUTING THE DOLLAR AMOUNT NEEDED BELOW
Donations of any amount will be appreciated. The full amount will give you "naming rights", if that is something you would like.
Any contributions in excess of the Dollar Amount of Project will be allocated to other projects directed by this PCV and/or projects of other PCVs in this country.
Dollar Amount Needed
$470.00
This project has been concluded.