Window on America Library Bathroom Project – Ukraine – Progress Report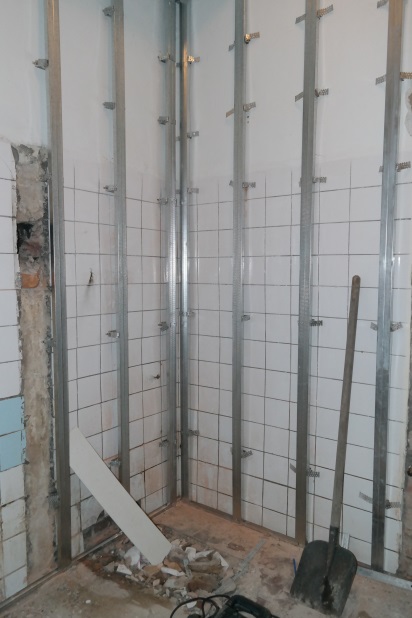 On February 24, 2014, the Peace Corps announced the successful evacuation of volunteers from Ukraine in the wake of political unrest affecting the safety and security of those serving.
At the time, over 200 Peace Corps Ukraine volunteers were working in the areas of education and youth and community development. Since the program was established in 1992, over 2,740 Peace Corps volunteers served in Ukraine.
Water Charity had implemented 97 projects in Ukraine, 10 of which had not been completed at the time of the evacuation. Through the dedication of the volunteers in following up on projects being implemented by their host counterparts, 6 of those have since been completed. We are thrilled report that this 7th one, under the direction of Michael Dixon, is underway, and progress is being made on the rest!
To read about the beginning of this project, CLICK HERE.
Michael reports:
I am pleased to report that the project to renovate a toilet facility at the Window on America Center is in progress under the direction of the center's director Yulia Kashpruk, in my absence.

Before leaving Ukraine in late February, 2014, certain handicapped improvements had been made which allowed for programs with the inclusion of persons with disabilities. In progress now is the rehabilitation of the toilet facilities which is being constructed per my original drawings.

Completion is expected by the end of February.

It is a pleasure to have helped make this project happen as many people with disabilities will benefit and the renovated facilities will be enjoyed by all!
Michael, who is an architect, has advised us that he will be leaving for Armenia under the Peace Corps Response Program. During his 6-month commitment, he will be working with persons with disabilities in the capital city, Yerevan.
To read about the conclusion of the project, CLICK HERE.