Missirah Dantila Borehole Project – Senegal
This project is made possible through the collaboration of WATER CHARITY and the NATIONAL PEACE CORPS ASSOCIATION.

Location
Missira(h) Dantila, Kedougou, Senegal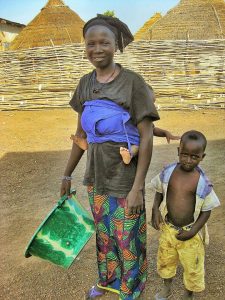 Community Description
Missira Dantila is a rural farming community with no electricity or running water. The village is 3 hours from the regional capital Kedougou, and has a population of roughly 1,000 people. It is accessed by a bush road, has no central electrical supply system, and no running water.
Nearly all residents reside in single-room huts or homes of one to four rooms. These structures are typically made of concrete walls, sheet metal doors, few windows, and with either thatched or tin roofs. The majority of residents are farmers, with little to no disposable income.
Problem Addressed
Diarrhea and other waterborne illnesses are prevalent in Missira Dantila due to insufficient access to clean water for drinking and cleaning.
There is currently one borehole and pump in Missira Dantila, which was installed several years ago in partnership with an NGO that was working locally. It was the first clean water source constructed in the village. However, it does not supply enough water to serve the entire village.
The pump is located in the lower part of the village, and does not serve residents in the upper half of the village (several hundred yards distance). Since the current pump does not supply enough water for the entire village, many are forced to get water from other sources, such as:
• Open wells – there are 7 in the village, which cease working in the dry season
• The nearby river.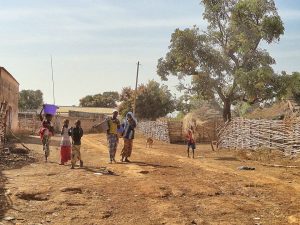 Drinking and cooking with water from these alternative sources increases the risk of developing serious waterborne illnesses, like diarrhea or giardia. Diarrhea is widely prevalent in the village, particularly among children under five years of age. Children under five years of age are especially vulnerable to these illnesses as they can slow their mental and physical growth, leading to long-term consequences.
Project Description
A borehole and pump will be installed in the upper region of the village to bring clean and reliable water to the entire village, of which only half have such access currently.
The village connected us with the hydraulic company that was contracted to do the prior project, and they are active participants in the planning process. Tess has had discussions with other nearby Peace Corps Volunteers (within 40 km) as they have worked on their own projects, many of which were funded by Water Charity, and several of which involve bringing potable water through new pumps and wells. Learning from other volunteers' experiences is helpful and in line with
Water Charity's Training & Support Initiative
designed to promote such sharing of information.
The hydraulic company, GIE des Puisatiers de Tambacounda, in cooperation with the villagers has identified the optimal site for the borehole and pump, based on the location of current open wells and latrines.
The village leaders frequently discussed the need for a second clean water source to improve village health, and as such, they have agreed to contribute over 25% of the total cost of the project, including monetary and in-kind assistance amounting to over $2,000 USD. In addition to contributing to the construction of the well and pump, Tess' work partner and local community health worker, Cheikh Tandian, has offered to help with project administration and to facilitate health talks about diarrhea and proper hand washing techniques.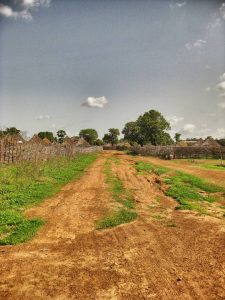 Project Impact
This borehole project will increase access to potable water, and reduce infectious diseases through the adoption of better hygiene practices for the entire village of over 1,000 people.
By improving access to potable water and good hygiene practices, diarrhea can be reduced.
The additional pump/ borehole will reduce demand on the existing pump, and will ensure the equipment lasts longer due to lower wear and tear. The new pump will be located in the upper portion of the village in order to reduce the total travel time to the pumps. This is an important factor in improving the use of potable water (shorter walking distance = higher use).
Peace Corps Volunteer Directing Project
Tess Komarek
Monitoring and Maintenance
The Village will be responsible for the monitoring and maintenance of their new borehole and pump. Tess or her future replacement PCVs will also be able to see how the project is faring and contact us if there is some repair work that needs doing.
Comments
The Total Grant Cost 2,600,000 XOF = $4,494.85
Total Community Contribution 1,257,500 XOF = $2,173.95
Total Project Cost 3,857,500 XOF = $6,668.80
Water Charity has already done a project in the village of Missirah Dantila, and you can read about that project HERE.
This project is part of our ongoing Western Africa Water & Sanitation Program.
Funding Goal of Project
$4,000
Donations Collected to Date
$2,710 (including $1,000 from the Minnesota Returned Peace Corps Volunteers)
Dollar Amount Needed
$1,290
Amounts collected in excess of the project amount will go toward other projects in Senegal.

ADOPT THIS PROJECT BY CONTRIBUTING THE DOLLAR AMOUNT OF THE PROJECT.
Donations of any amount will be appreciated. The full amount will allow you a posted dedication, if that is something you would like.
This project has been completed. To see the results, CLICK HERE.