Kua Training Center Borehole Project – Ghana
This project is made possible through the partnership of WATER CHARITY and the NATIONAL PEACE CORPS ASSOCIATION.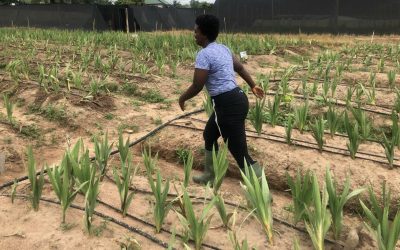 Location
Okoto, Eastern Region, Ghana
Community Description
Okoto is a farming community in the eastern part of Ghana. The community is about a two-hour drive from the district capital Nsawam and about a two to three-hour drive to the capital city of Accra. The nearest towns to the village are Amasan and Pokuase.
There are about,500 people living in the community, who are mostly farmers and petty traders. The villagers consist of tribes that include Ewe, Ga, Krobo, Hausa, Fanti, and Larteh.
Farmers in the village are mostly peasants and do mixed cropping / mixed farming. They grow crops such as plantain, cassava, yam, vegetables, sugar cane, citrus, pineapple, palm, rice, and a few others. Most homes raise livestock, such as chicken, goat, sheep, pig, rabbits and guinea fowls.
There are a few social amenities in the village such as basic and high school, clinic, church, and traditional information center.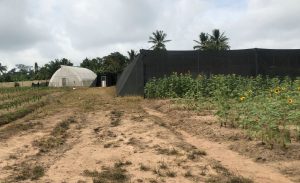 Some food that is commonly enjoyed by the people is fufu, ampesi, gari footo, waakye, kokoo, npiho, akpele, banku, kenkey, konkonte, tuo zaafi, omo tuo and many more.
The people are all religious, with Christianity as the major one. Others include Islam and traditionalists. They all accept each other's point of view living with love and peace.
The Kua Training Center was established in mid-2016 in Kua to help promote agriculture and farming education among women and children in Ghana and across the globe.
Their vision is to build a world in which every community/village has a garden maintained by its people, and everyone thereby has open access to nourishing organic food. The organization strongly advocate for food security and sustainability.
The organization hopes to expand its services to other parts of the country and the rest of the world in the near future.
Since the establishment of the center a few years ago, thousands of people, mostly women, and children have been trained under their mission.
The leadership of the center is as follows:
Mrs. Oforiwaa is an educator, farmer, researcher, community developer, and social entrepreneur. She is the co-founder and coordinator.
Mr. Nii Ashitey is an environmental specialist, farmer, and a pastor, and he is the co-founder.
Madam Sarah Aboah is a teacher by profession and an entrepreneur. She joined the organization two years ago as the secretary, with a passion for environmental sustainability.
Seth Odum is a farmer, entrepreneur, businessman, and current manager of the site.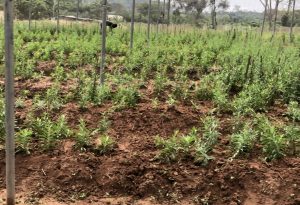 Problem Addressed
Currently, the center is facing a huge challenge in getting a reliable water supply for its domestic and farming activities. They were initially drawing water from a nearby river, but as construction approaches, the water level has fallen in volume, down to about 10%, as a result of clearing and cutting down of trees.
Project Description
This project is to supply the center with borehole, tank, pump, and attached small irrigation system.
The borehole will be drilled deep into the ground to a depth of about 80 meters. A water tank will be installed to supply water for domestic purposes as well. A connection will then be made from the water tank to irrigate the garden through the means of a 2HP electric motor and a watering hose, to a distance of 120 meters.
Project Impact
This project will benefit 2,500 people.
Project Administration
The project will be implemented under the direction of Nana Kudjoe Kesse, Executive Director and Chief Operations Officer of H2O Africa Care. Nana previously completed four other borehole projects.
We are grateful to Solomon Amuzu, of Call to Nature Permaculture, who is providing additional assistance and oversight.
Monitoring and Maintenance
Once the project is completed, the H2O team and experts from the drilling company will provide managerial training to the management of the center. This will include how to maintain and repair improvements.
The H2O team will visit the center occasionally to ensure that the water resource is well cared for and serving its intended purpose.
Project Funding
The funding for this project has been provided by an anonymous donor.
If you like this project, please make a general-purpose donation to Water Charity, so that we will have funds available to immediately start our next project in Ghana.