Emmanuel School Water and Sanitation Project – Kenya
This project is made possible through the partnership of WATER CHARITY and the NATIONAL PEACE CORPS ASSOCIATION.

This project has been completed.  To read about the conclusion, CLICK HERE.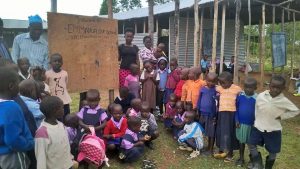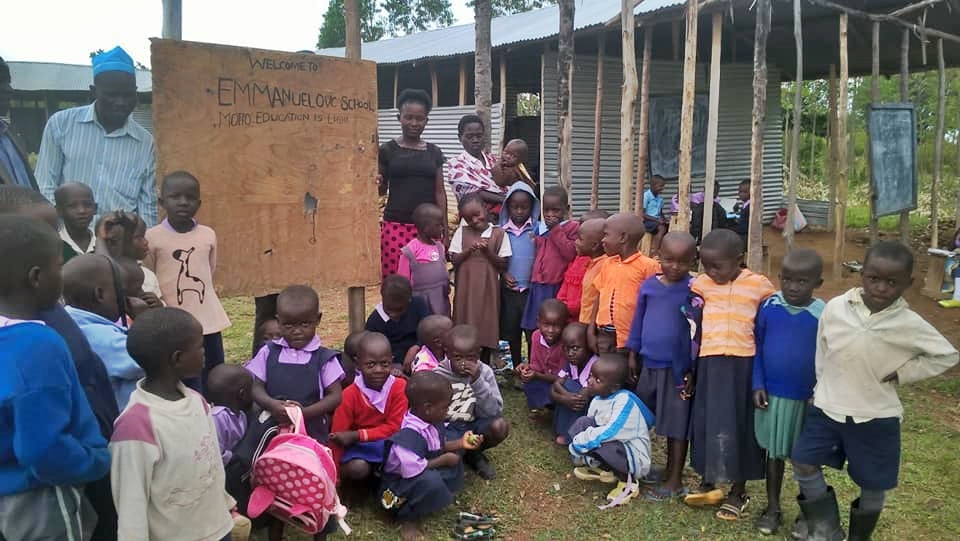 Location
Kamiyawa sub-location, Kodera North Location, Kasipul Division, Rachuonyo sub-county, Homa-Bay County, Western Kenya
Community Description
Emmanuel school is a local community school in Kamiyawa Village. Students benefit from practical farm training provided by Organic Food Kenya (OFOK).
Problem Addressed
The current toilet facilities at Emmanuel school are dilapidated and have several issues concerning privacy, security and hygiene. The level of cleanliness is very poor and there is no running water for the students to use to wash hands after visiting the latrine. Sometimes, children have to carry buckets from the nearby well to be used. Often, students defecate in the open.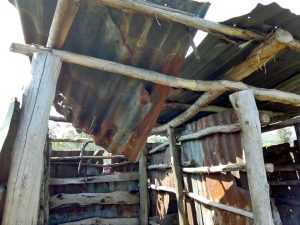 Project Description
This project is to construct a latrine and rainwater catchment and storage system at the school.
The latrine will be a single building, with six stalls and a male urinal, with a division of areas for use by males and females.
A 3,000-liter water tank will be installed and connected to gutters attached to the building for the capture and storage of rainwater.
Small tanks and taps will be installed for handwashing.
Water Charity funds will be used to purchase the materials, including iron sheets, timbers, nails, cements, bricks, tanks, taps, and gutters, and to pay for transport of the materials. All work will be done by the OFOK team.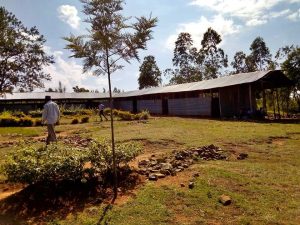 Project Impact
80 students (including 38 girls) at the school will benefit from the project. Water will also be available for use by members of the surrounding community.
Project Administration
Raymond Orenda, Co-Founder, Organic Food Kenya (OFOK)
Monitoring and Maintenance
The operations will be monitored by the OFOC team, which will train the committee and school management to ensure that school cleanliness and sanitation practices are maintained.
Project Funding
Funds for this project have been provided by an anonymous donor. If you would like to see more projects such as this one, please make a general donation to Water Charity.