Water for Everyone Program – Liberia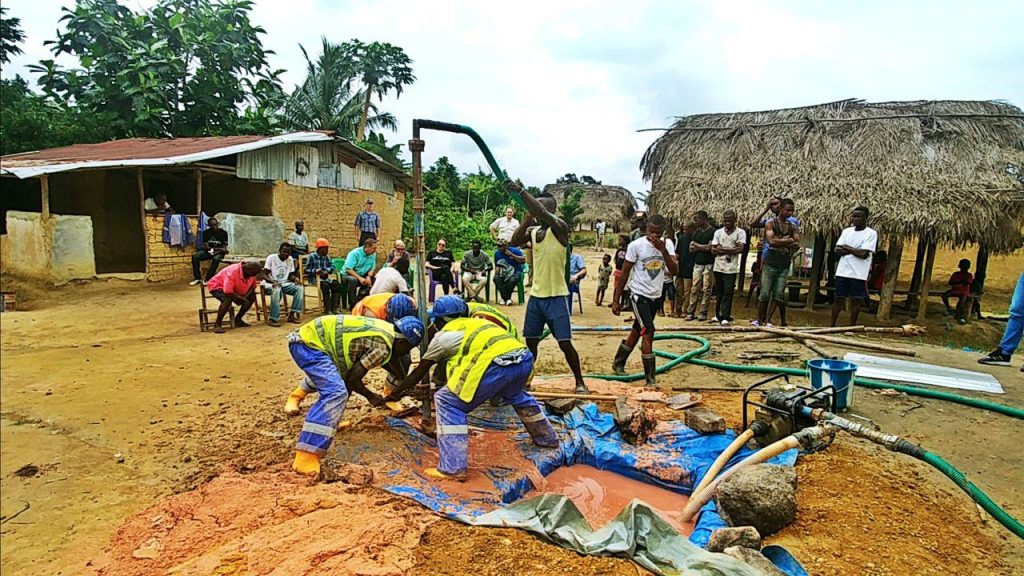 Our Water for Everyone Initiative was created to provide basic access to safe water to every person in 3 West African countries, Liberia, Togo, and The Gambia, by the end of 2023. These countries have a total population of about 15 million people and are among the most in need of water.
The work in Liberia is on schedule and within budget to provide every person in Liberia with access to safe water by the end of 2020.
The Need in Liberia
Liberia, with a population of about 5 million, is consistently ranked among the 5 poorest countries in the world. A 14-year civil war, which ended in 2013 left 250,000 dead and the infrastructure decimated.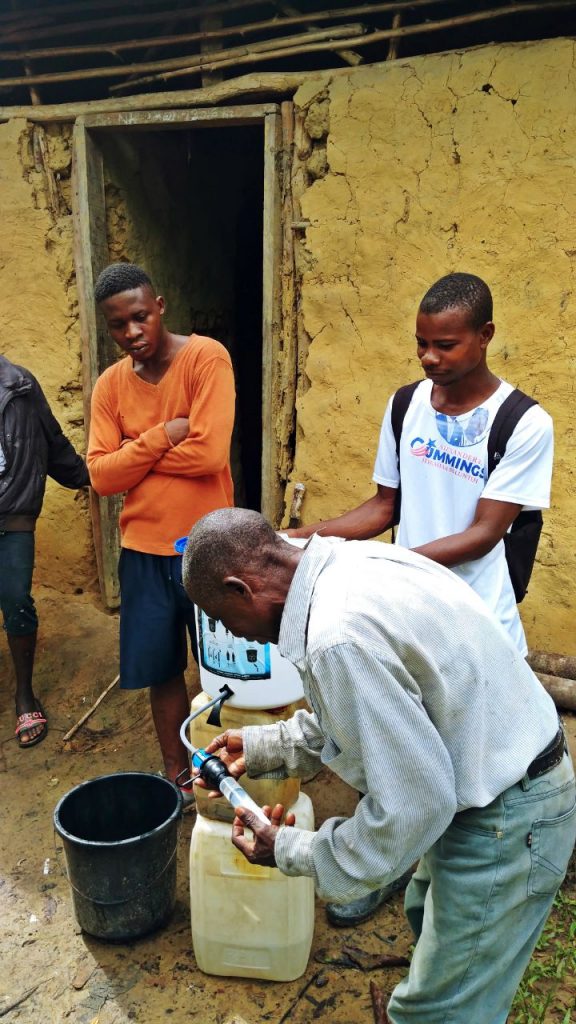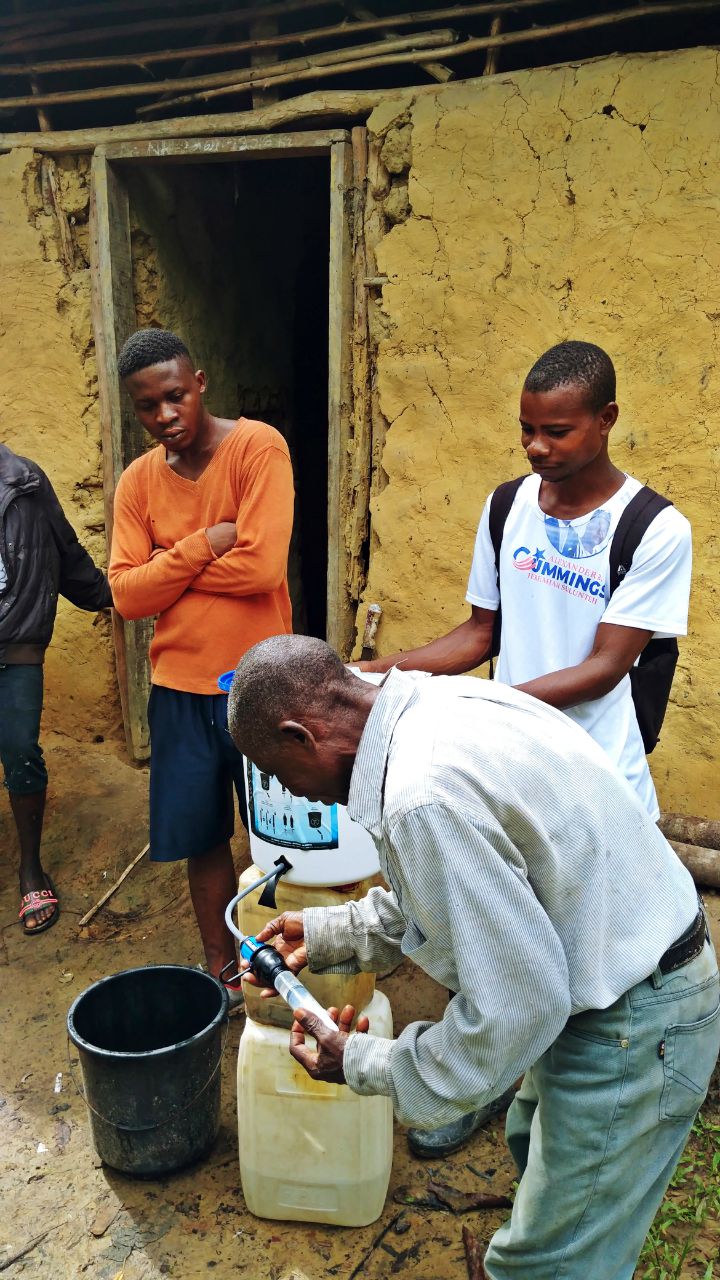 Our Accomplishments So Far in Liberia
Over the last several years, Water Charity has teamed up with The Last Well, and a consortium of about a dozen other NGOs to attack the problem of access to clean water. There currently are about 900,000 people who are left to be served in the coming year.
The Republic of Liberia is divided into fifteen counties, which are further subdivided into 90 districts.
Here is what Water Charity's participation has accomplished to date in 3 counties:
Rivercess County
In the Rivercess Well Repair Program – Liberia , we repaired and rehabilitated 27 wells in 6 of the 8 districts. This represented all of the wells needing such remediation.
Sinoe County
In the Sinoe Well Repair Program – Liberia we did 27 major well rehabilitations serving over 20,000 people.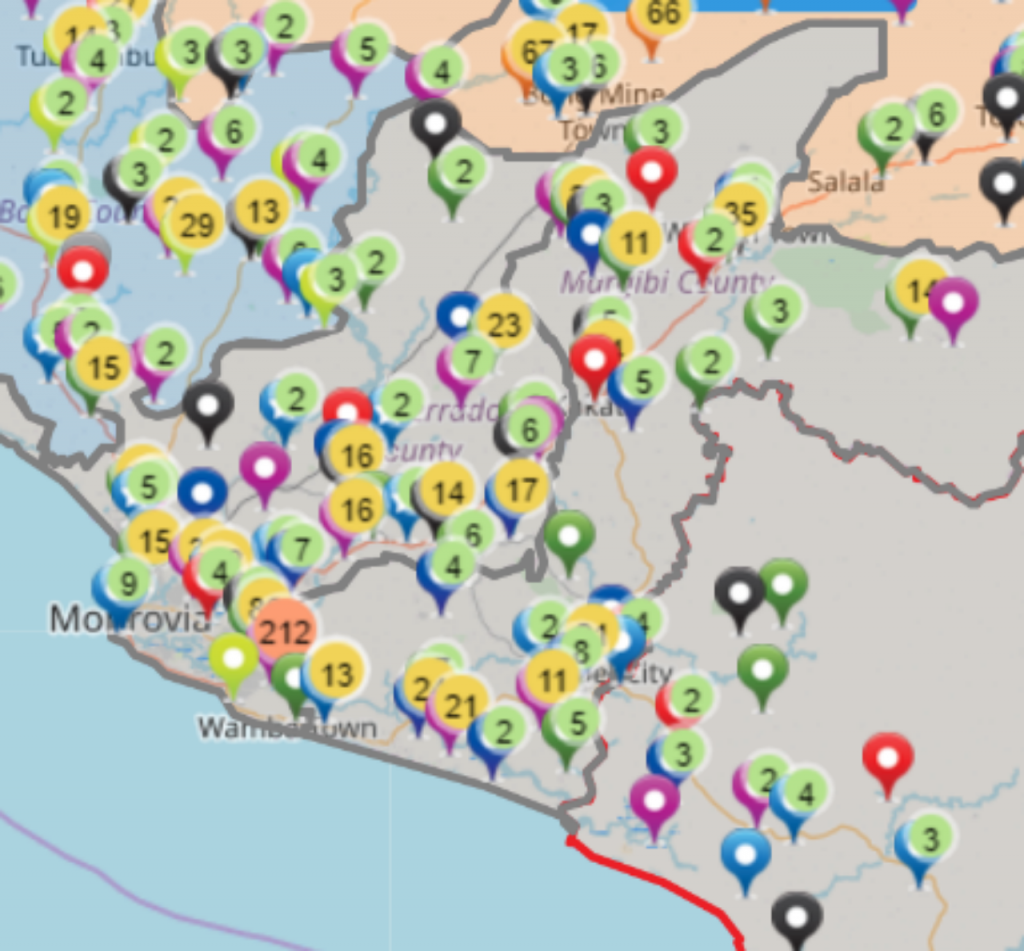 Grand Cape Mount County
In the Grand Cape Mount Well Repair & Filters Program – Liberia, we did 23 major well rehabilitations and installed 10 water filtration systems.
NOW: The Push to the Completion of the Liberia Program in Montserrado County
The final effort to bring basic water service to every person in Liberia is now focused on Montserrado County, which contains 5 districts. Water Charity is one of the major partners to accomplish this.
Careysburg and Todee are the two statutorily created districts in the county. Commonwealth, Greater Monrovia, and St. Paul River are also recognized, but are not officially as administrative districts.
The fifth phase of our Water Of Everyone program is Margibi.
Water Charity is now working in Careysburg and Todee. The following summary shows the populations being served and the remedies being undertaken:
District

Population

Villages

Houses

New

Wells

Rehabs

Filters

Filter

Villages

People

Served

Careysburg

49,956

192

6,734

21

17

1,921

145

37,051

Todee

71,707

371

8,447

9

25

3,269

301

48,151

Total

121,663

563

15,181

30

42

5,190

446

85,202
We are asking for your help. If you appreciate the importance of this mission and like our approach, please Donate to Water for Everyone – Liberia.