Conclusion of Datcha ECOSAN Latrine Project – Togo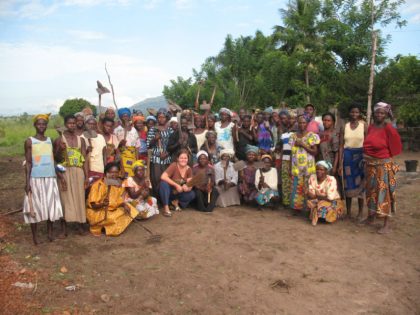 This project has been completed under the technical direction of Peace Corps Volunteer Laura Groggel. To read about the beginning of this project, CLICK HERE.
The project was to construct two public ECOSAN latrines in Datcha, one in the market along the highway and the other the center of the village.
Laura reports:
The work was managed and organized by the Association of Volunteers for the Protection of the Environment – AVPE (Association des Volontaires pour la Protection de l'Environnement), and was inaugurated by the chief of the village.

The first latrine, located in the market, has been a complete success. It was decided that a very nominal amount would be charged for upkeep and management. At the end of this month the "compost" will be used in the first field crop rotation.

The second latrine, located in the village, was an equal success and has been given over to the CVD (Comite Villagoeis pour le Development) for its management. Again, sustainability is ensured by collecting a small amount to be used to maintain the latrine.

Laura further informed us that the association has been doing seminars on hygiene and sanitation and the use of ECOSAN.
We again wish to thank the Green Club of Bayside High School for their generous donation to this project.