Wallalan Pump Repair Project – The Gambia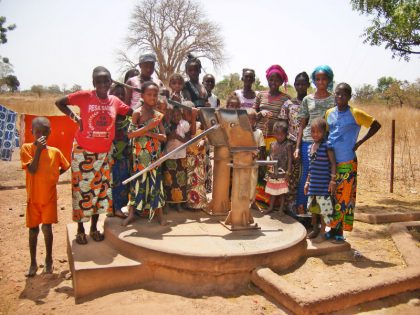 Location
Wallalan, Upper Badibu District, North Bank Region
Community Description
Wallalan is located in the Upper Badibu District of the North Bank Region of The Gambia. The village is 2 km by a dirt road from the paved road which leads to Farafenni, about 10 km away.
Wallalan is a small village of 23 compounds, with a population of about 250 people. Nearly all of the villagers are subsistence farmers. There is not much capital in the village to improve infrastructure, and only 2 compounds in the village have access to electricity.
The North Bank region of The Gambia is one of the regions most affected by deforestation. The water table during the dry season is over 25 m down. Water sources are two hand pumps, which are currently broken, a community village well, large enough to support 4 rope and pulley systems, and a small well at a private garden.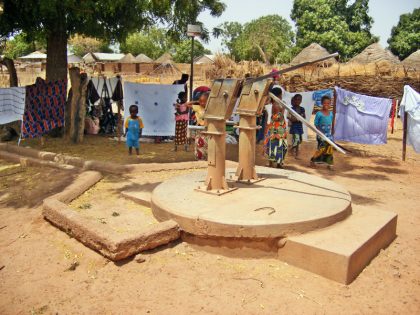 Project Description
This project is to repair the two hand pumps in Wallalan.
Both hand pumps are in the same location, next to the village mosque. One hand pump has a broken chain and is the easier fix. It requires a new chain to become serviceable again. The other hand pump has a problem with the machinery down in the water.
A technician was sent for at Farafenni to come and further diagnose the problems of the second pump. He withdrew the pipeline from the broken pump and found that the slip is broken. This is the most complex and expensive part of the pump and needs a complete replacement to restore pump functionality.
Paid technicians will do the skilled labor required for the repairs.
Water Charity funds will be used to pay for labor and the parts needed for replacement.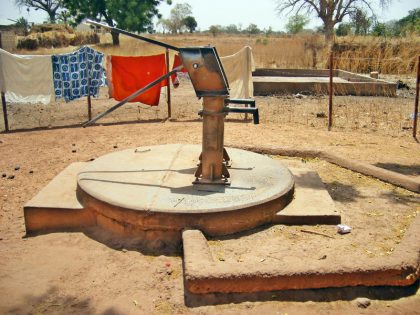 Although the project will require more than the funds provided by Water Charity, the Village Development Committee has committed to providing the additional funds needed.
Project Impact
250 will benefit from this project.
Peace Corps Volunteer Directing Project
Scott Jorgensen
Comments
This is a critical project to restore a sufficient water supply to an entire community. Considering the low water table in the area, constructing a new well would be prohibitive, making the remediation of this well of great importance.
Dollar Amount of Project
$555.00
Donations Collected to Date
$555.00
Dollar Amount Needed
$0.00 – This project has now been fully funded through the generosity of The Soneva SLOW LIFE Trust as a part of their Clean Water Projects initiative.
We encourage others to continue to donate using the Donate button below, and we will notify Scott of your donation. Additional funds will be used to fund the next project by the PCV and/or other projects in the country of service.
This project has been finished. To read about the conclusion of the project, CLICK HERE.