Tumani Tenda Primary and Nursery School Water Project – The Gambia
Location
Tumani Tenda, Kombo East District, West Coast Region, The Gambia
Community Description
Tumani Tenda is a rural community located in The Gambia, West Africa, with around 400 inhabitants, including 180 children under the age of 18.
Tumani Tenda is a farming and fishing community, located on a tributary of The River Gambia.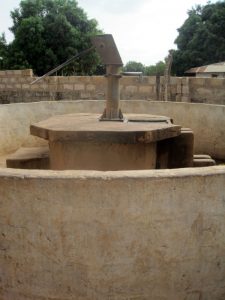 The Tumani Tenda Primary and Nursery School provides education to more than 350 students from Tumani Tenda and neighboring villages.
The water pump that provides clean drinking water for the students and water for the school garden has been broken for 2 months. This has resulted in an increase in water-borne illness, a decrease in attendance rates, and crop failure. The closest water source is approximately 200 meters away.
Project Description
This project is to repair the water pump, provide piping to the school kitchen, and add 3 water taps.
The project will be coordinated by The Village Development Committee of Tumani Tenda, which will oversee the digging of 200 meters of trenches.
The repair of the water pump, the construction of the water taps, and the laying of the piping will be completed by contractors from Swe-Gam, a local company specializing in the construction of water taps.
The major portion of Water Charity funds will be used to purchase the piping and the taps. In addition, a Shurflo replacement kit, ring replacement set (seals), and lift plate will be purchased for the repair of the pump. Transport and installation make up the final costs.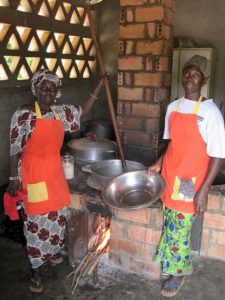 Water Charity funds will be used to purchase the materials and pay for the skilled labor.
Project Impact
550 people will benefit from the project.
Peace Corps Volunteer Directing Project
Maureen Hessel
Comments
This is a crucial project for the community and the school, and addresses an urgent need.
Dollar Amount of Project
$555.00
Donations Collected to Date
$555.00
Dollar Amount Needed
$0.00 – This project has been fully funded through the generosity of Dragos Anghel, of Delemont, Switzerland.
We encourage others to continue to donate using the Donate button below, and we will notify Peace Corps Volunteer Maureen Hessel of your donation. Additional funds will be used to fund the next project by Maureen and/or those of other PCVs in the country of service.

This project has been finished. To read about the conclusion of the project, CLICK HERE.