Sambang Wollof Water Project – The Gambia
This project is made possible through the partnership of WATER CHARITY and the NATIONAL PEACE CORPS ASSOCIATION.

Location
Sambang Wollof Village, Niamina Dankunku District, Central River Region, The Gambia, West Africa.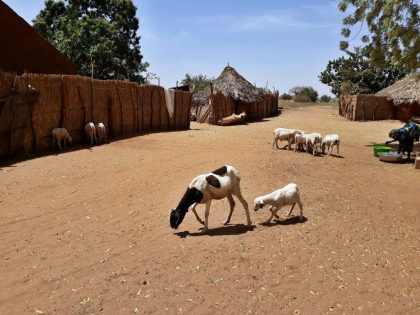 Community Description
Sambang Wollof is a village of 900 inhabitants situated in the Central River Region's Niamina Dankunku District in The Gambia. Sambang Wollof is approximately 11 kilometers off the Trans Gambia South highway via Choya Junction, and, unsurprisingly, the population is from the Wollof tribe.
Sambang Wollof is a farming community that depends on subsistence farming of primarily groundnuts (peanuts), millet, and corn. The community is known for organizing traditional wrestling competitions among the district's Wollof tribesmen. They live harmoniously amongst themselves within an extended family setting. In Sambang Wollof, households (in The Gambia called "compounds," referring to the walled in collection of homes Gambians inhabit) can contain up to 30 people.
Problem Addressed
Sambang Wollof shares an over-burdened water source with four neighboring villages. Unfortunately, the source does not provide enough water for all five villages. The remaining four communities have long been harboring animosity toward the people of Sambang Wollof who happen to have more domestic livestock than each of the other four villages. Although all of the villages have domestic animals like goats, sheep, and so on, inhabitants of the other villages claim that Sambang Wollof gives excessive amounts of water to their domestic animals to drink, causing water scarcity so dire that these other communities frequently suffer from insufficient drinking water—sometimes for an entire day.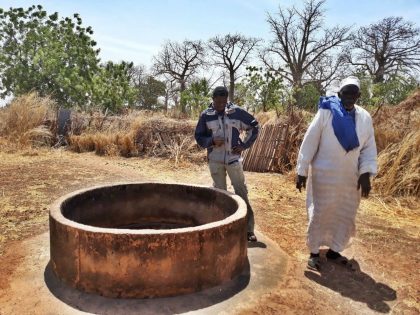 In retaliation, one of the closest villages constructed a blockage that effectively shut the water off for Sambang Wollof, resulting in clashes between the two villages. In water-related violence, several people sustained severe injuries. The local authorities worked toward dialogue and an agreement was made for the water blockage to be removed. This agreement was adhered to.
However, within a few weeks, clashes reoccurred. Several people got seriously hurt again and some were evacuated to the district clinic for treatment while others were taken into custody by the local authorities. This time around, the attack was from yet another of Sambang Wollof's neighboring villages. They also claimed that Sambang Wollof was overusing their share of the water by allowing their domestic animals to drink while other villages couldn't access a drop of water for a whole day. Tensions continued to rise. It was at this point that the Central River Region Governor, through the Department of Water Resources, asked us to help resolve the issue and avoid potential calamity.
Project Description
This project is to rebuild a well in Sambang Wollof to provide for the water needs of the community.
The project will begin with the dewatering and re-digging an existing well in Sambang Wollof. The re-digging will go beyond the waterline by 5 meters. Five molded concrete linings will be inserted right below the well floor to provide durability. This will allow ample water flow in both wet and dry seasons.
A new foundation and concrete cover will be constructed. A German Mark II hand pump will be mounted. A 2-meter-long concrete animal drinking trough, suitable for all livestock, will be built. This will help supply enough clean drinking water for the community and other communities, as it will ease the pressure on the currently overburdened water system. It will also provide ample water for livestock and other ruminants, thus averting the current standoff between Sambang Wollof and its four neighboring villages.
Water Charity funds will be used to pay for hiring professional workmen and materials needed for the project.
Gravel and sand will be provided by the community as their contribution toward the project. Any needed unskilled manual labor will also be provided by the community. They will also host and feed the workers. The four other communities also promise to contribute to labor.
Project Impact
More than 900 people will benefit from this project. The four nearby villages will also benefit from this project.
Project Administration
Emily Lundberg, Ph.D., Water Charity Country Director – The Gambia, working with Mike McConnell, Managing Trustee of GambiaRising and former Country Director for Peace Corps in The Gambia, and Ebrima Marong, Water Charity Program Manager.
Monitoring and Maintenance
Water Charity Project Coordinator Ebrima Marong will visit the community regularly to check whether the system is working accordingly, and how the peace and reconciliation efforts are progressing. After Ebrima Marong held meetings with neighboring villages discussing this project with them, it was warmly welcomed and so all the four neighboring villages of Sambang Wollof agreed to send some men to join in the labor work since this project will benefit all of them.
A well-respected community member from Dankunku Village has been selected to oversee the reconciliation efforts, in line with this project. He will be supported by lady counselor Mrs. Jainaba Dukureh. It is expected that this will help ease the tension between these communities.
Let Girls Learn
The violence between Sambang Wollof and its neighboring communities has led to some parents not wanting their girls to go back to school for fear of being harassed or beaten. This fear is particularly acute for the people of Sambang Wollof. They feel that they are being targeted by the other villages. This has disrupted children's education in their village, especially that of the girls. This project is expected to address that issue, as well.
Project Funding
This project was funded through the generosity of the Schaefer Family Foundation.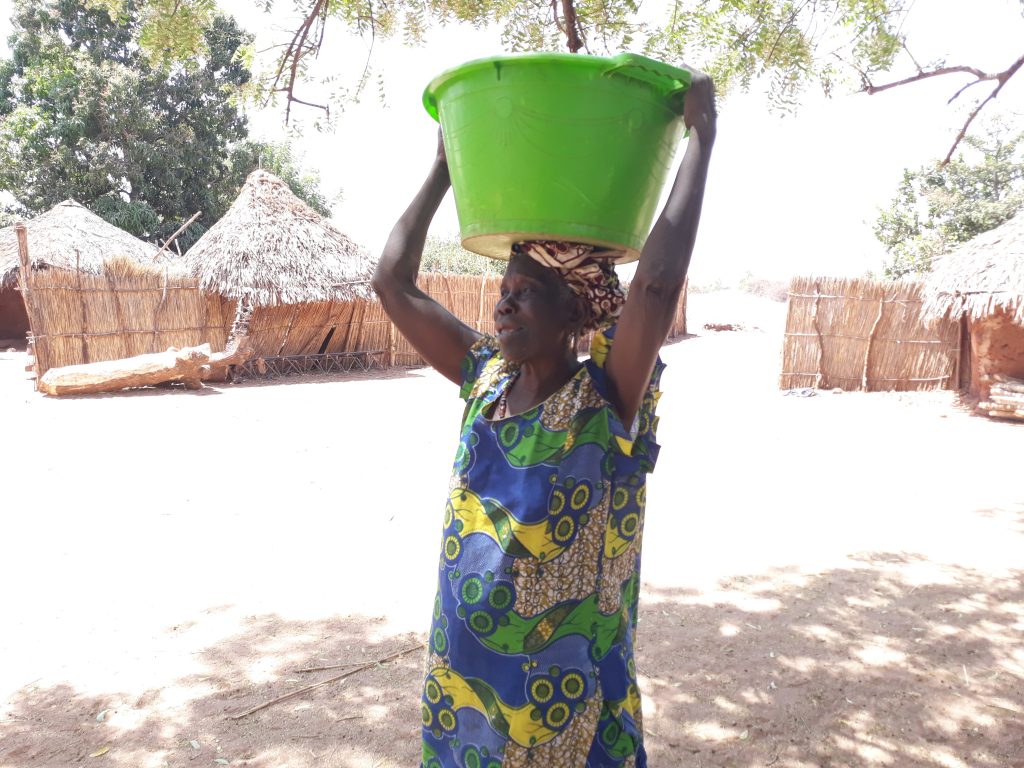 Project Conclusion
We de-watered and re-dug an existing well and inserted molded concrete linings to sustain the well floor. We constructed a new concrete cover and mounted a German Mark II hand pump. We built a 2-meter-long concrete animal drinking trough suitable for all livestock. There is now peace between Sambang Wollof and its four neighboring villages.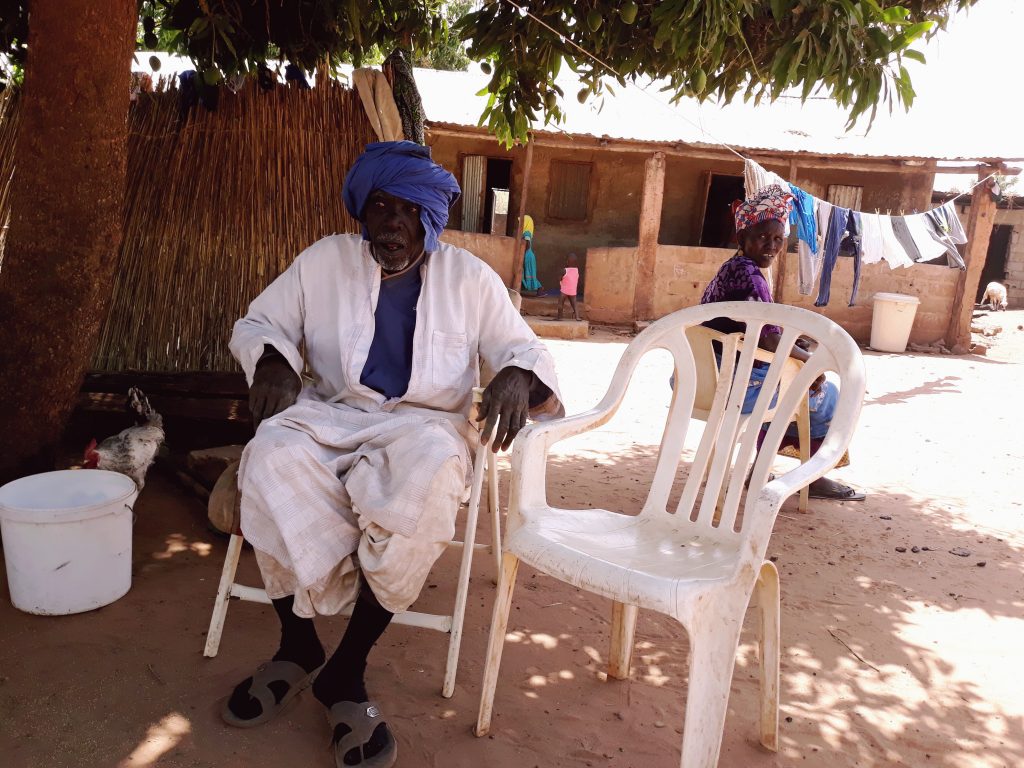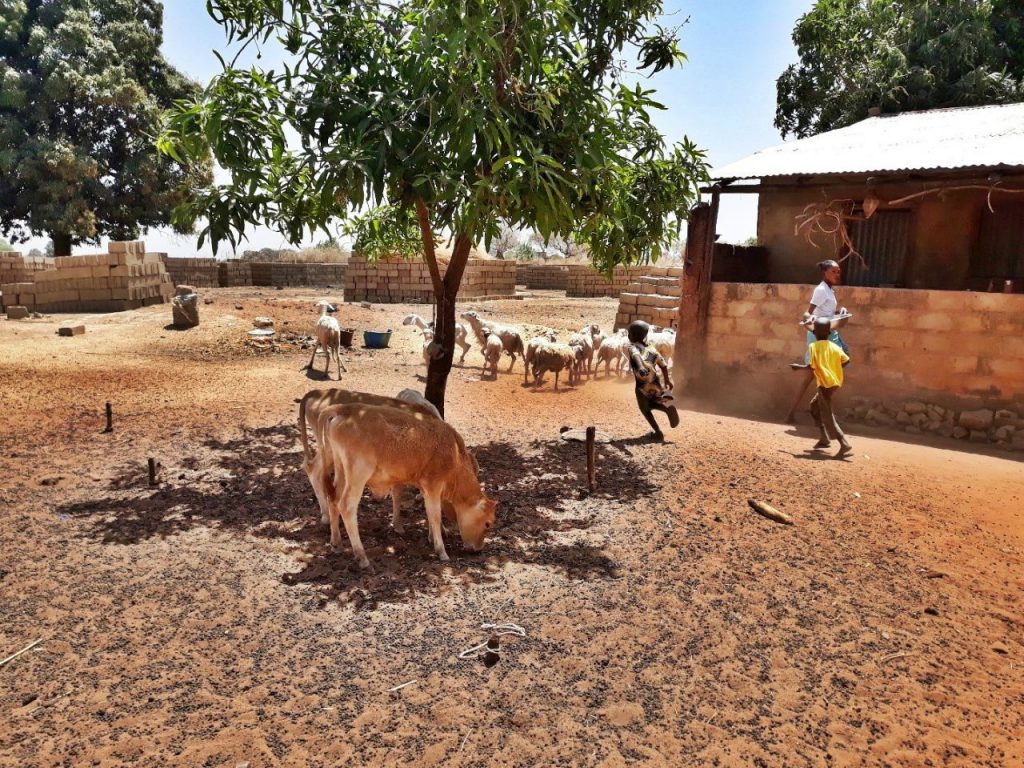 Children minding domestic rams