Medina Serigne Mass Health Center Water Project – The Gambia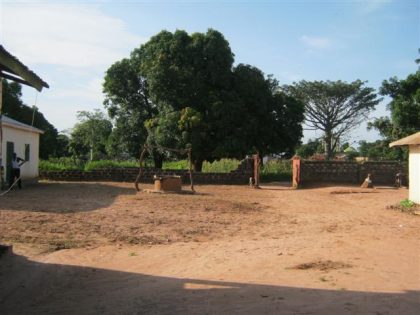 Location
Medina Serigne Mass, North Bank Region, The Gambia
Community Description
Medina Serigne Mass is located in the North Bank region of The Gambia. It is a community of approximately 2,000 people, predominantly of the Wolof ethnic group. It is the home village of the Grand Imam of The Gambia, and is host to many large religious ceremonies every year.
The community is home to a basic cycle school (grades 1-8) and a regional health center.
The Medina Serigne Mass Health Center recently received a new community health officer, Mustapha Touray. He has a higher degree of training than any previous health officer, and is looking forward to improving health center performance.
Last year, a new labor ward was built and integrated by the Ministry of Health. However, Mustapha says that the facility is not safe to use because of the lack of running water. For this reason, the delivery room has gone unused, and the Ministry officials want to transfer Mustapha to a larger health center with more developed facilities.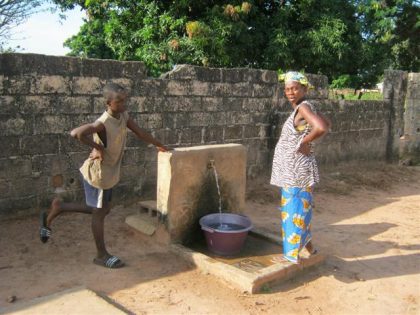 The community has asked the officials to put off the transfer to allow them to upgrade the facility themselves.
Project Description
This project is to provide water to the labor ward and delivery room by tapping into the village water system and installing piping to carry water to the clinic.
The Medina Serigne Mass Hospital Committee Chairman, Lamin Hydera, obtained a quote for the necessary materials from a plumbing supplier in Banjul.
Water Charity funds will be used to purchase the materials, including 40 meters of PVC tubing, pipe tee joint, reducer, wash basin, spigot, glue, and pipe thread tape.
Once these materials are obtained, community members will assist by digging the trench from the existing tap to the labor ward. Lamin Hydera, who has previous plumbing experience, will complete the installation of the pipe extension.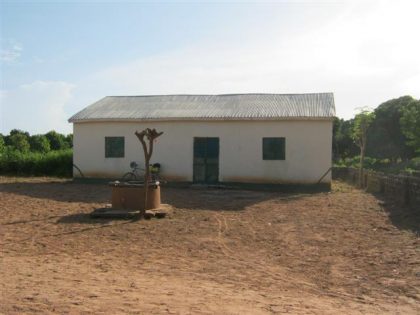 Project Impact
500 to 1,000 people will benefit from bringing running water to the labor ward.
Peace Corps Volunteer Directing Project
James Blaine Byers
Comments
This project is essential for the delivery of quality medical services in the community.
James previously completed the Medina Serign Mass Health Center Composting Toilet Project – The Gambia.
Dollar Amount of Project
$200.00
Donations Collected to Date
$200.00
Dollar Amount Needed
$0.00 – This project has been fully funded through the generosity of Jacqueline Chan, Executive Director of Water Charity, in honor of Heather and Steve Cockwell, in the spirit of the holiday season.
We encourage others to continue to donate using the Donate button below, and we will notify Peace Corps Volunteer James Blaine Byers of your donation. Additional funds will be used to fund the next project by James and/or those of other PCVs in the country of service.
This project has been finished. To read about the conclusion of the project, CLICK HERE.