Kerr Ngornyan Pump Restoration Project – The Gambia
Location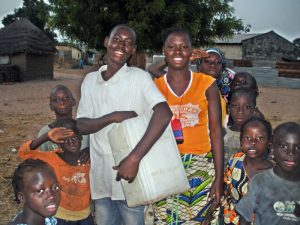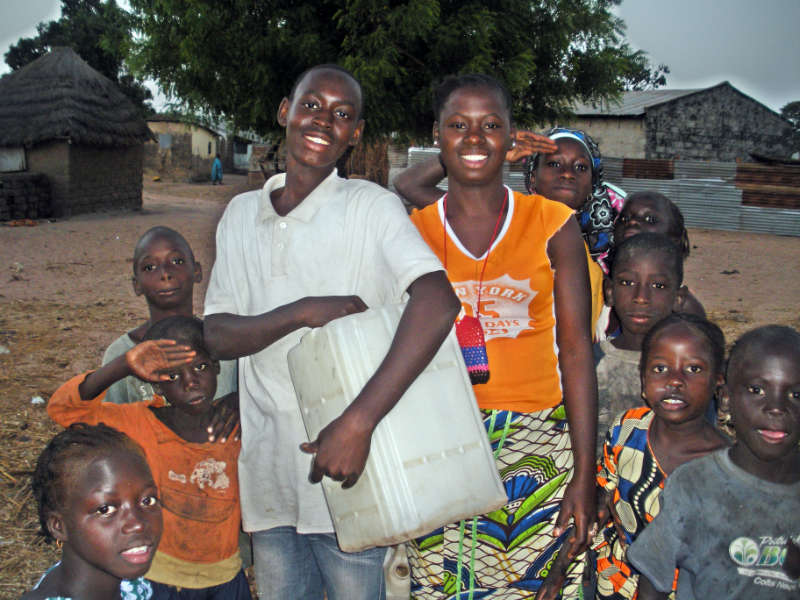 Kerr Ngornyan, North Bank River Region, Jokadou District, The Gambia
Community Description
The village of Kerr Ngornyan is a traditional Serrer community, one kilometer off of the North Bank Road Highway. The village contains 20 compounds that house over 450 people.
The main source of income of the community members consists primarily of the farming of groundnuts. Many of the villagers grow rice and vegetables strictly for their own personal consumption.
The village population and surface area is growing rapidly. As the village increases the access to water is becoming more and more difficult. Food and water security is the main focus of the village as a whole.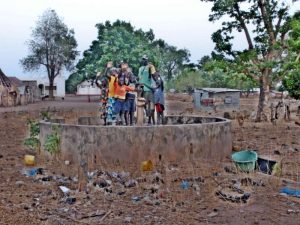 Two pump project were completed in the village by a former Peace Corps Volunteer, the Ker Ngornyan Pump Repair Project – The Gambia and the Ker Kgornyan Well Project – The Gambia.
Problem Addressed
There is currently only one functioning pump at the South end of the village. It is difficult for many women to access because of its distance and the demands of daily chores.
Many members of the community are forced to use an open well for their daily needs. There remains a structure for a covered water pump that has been weathered.
There is a lined well, 15-meters deep, that is can provide water year-round. It was the first well in the community, but has been out of use for 3 years because the pump is inoperable.
Project Description
This project is to repair a pump to restore the well to service.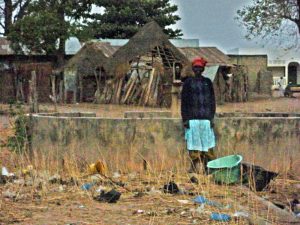 The project will be carried out under the direction of the Kerr Ngornyan Women's Club.
Water Charity funds will be used to purchase materials, including a repair kit, bearings, check nuts, and cylinder sleeve, as well as the new centralizer and chain, from the Serekunda market, KMC.
The repair will be completed by a trained host country national, Ebou Sinyan.
Project Impact
There are over 450 people in the village that will be impacted by the pump repair.
Peace Corps Volunteer Directing Project
Jessica Trnkus
Comments
The repair of the pump will assist the women and children in fetching water for daily needs as well as provide healthy potable water to the entire community.
Jessica previously completed the Jama Sinyan Pump Repair Project – The Gambia.
Dollar Amount of Project
$555.00
Donations Collected to Date
$555.00
Dollar Amount Needed
$0.00 – This project has been fully funded through the generosity Child Relief International.
We encourage others to continue to donate using the Donate button below, and we will notify Peace Corps Volunteer Jessica Trnkus of your donation. Additional funds will be used to fund the next project by Jessica and/or those of other PCVs in the country of service.

This project has been finished. To read about the conclusion of the project, CLICK HERE.