Jama Sinyan Pump Repair Project – The Gambia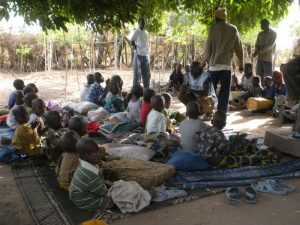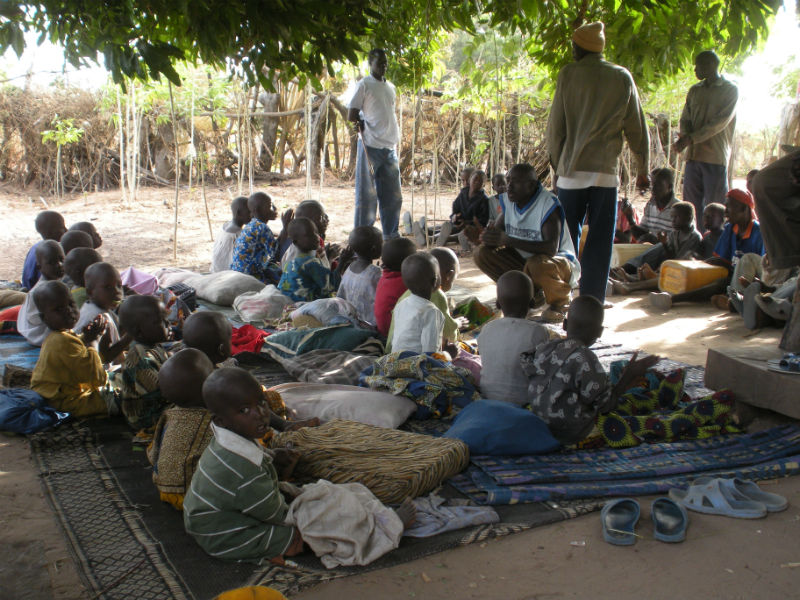 Location
Jama Sinyan, Jokadou District, North Bank Region, The Gambia
Community Description
Jama Sinyan is a small village of 24 family compounds totaling around 425 people, in the Jokadou District of the North Bank Region, The Gambia. The village is a traditional Wolof community that is situated 1 kilometer north of the main highway system.
The primary source of income for the community is the farming of groundnuts, coos, garden produce, and animal rearing.
This rural village has been highly reliant on their single hand-pump in the center of the village for basic needs and sanitary drinking water.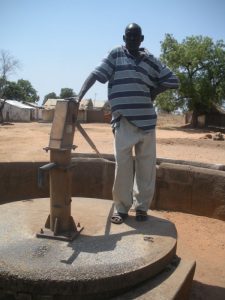 The pump has recently been damaged internally, leaving the entire village to rely on the one open well for all of their daily demands. The task of pulling this water is time consuming and tedious, and also proves to be impossible for some of the younger and older citizens of the village.
Project Description
This project is to repair an existing water pump in the village of Jama Sinyan.
The well is 21 meters in depth, and is lined. It provides water availability year-round.
The pump handle has been disconnected from the internal mechanism, preventing the water to be pulled to the cylinder.
The project will be implemented under the direction of Ebou Sanyang of the Jama Sinyan Village Development Committee.
The parts, which will be purchased from Serekunda, KMC, include a cylinder repair kit, rod centralizers, chain, check nuts, handle bar, rod couplings, bearings, cylinder sleeve, cylinder end piece, hemp, and anti-seize paste. No piping is required for this repair.
The work will be done by a skilled member of the village, Ebou Sinyan, who has extensive experience in water pump repairs.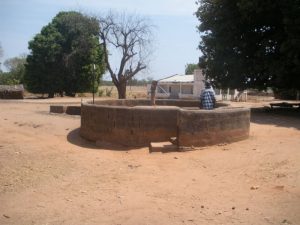 Project Impact
425 people will benefit from the project.
Peace Corps Volunteer Directing Project
Jessica Trnkus
Comments
The completion of this project will increase food security as well as the quality of life of the members of Jama Sinyan, especially to those women and children. It will give access to potable drinking water, and also allow community members to become more self-sufficient.
Dollar Amount of Project
$555.00
Donations Collected to Date
$555.00
Dollar Amount Needed
$0.00 – This project has been fully funded through the generosity of Child Relief International.
We encourage others to continue to donate using the Donate button below, and we will notify Peace Corps Volunteer Jessica Trnkus of your donation. Additional funds will be used to fund the next project by Jessica and/or those of other PCVs in the country of service.

This project has been finished. To read about the conclusion of the project, CLICK HERE.