Conclusion of Chargel Village Women's Group Well Project – The Gambia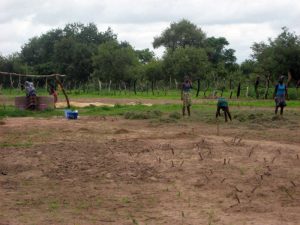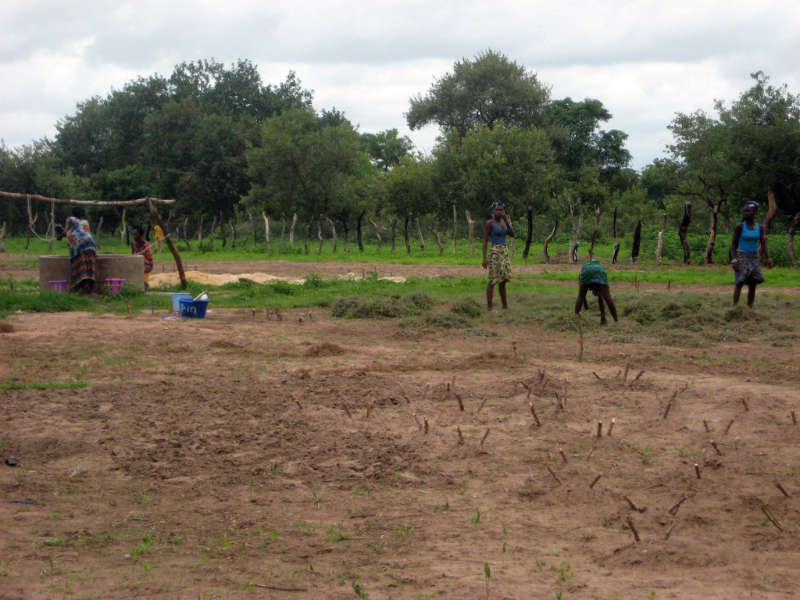 This project has been completed under the direction of Peace Corps Volunteer Megan Stroebel.
To read about the beginning of the project, CLICK HERE.
The project was to build a well in the community garden.
Megan reports:
We have finished the Water Charity-sponsored Chargel Village Women's Group Well Project, and it was a success! We now have a beautifully-constructed open well in the center of the garden that is already being used.

The process took just over a month, and was completed by an experienced digger and his two assistants as well as volunteer community members. The digger was responsible for the laying of the cement while the assistants did most of the metal work. They all shared the heavy labors of digging, mixing cement and hauling the dirt and water out of the well. The community members brought sand and gravel to mix with the cement and provided food and water for the laborers.

The well is approximately 12 meters deep and is cement lined, with a lip at the surface constructed for safety purposes. It has a basic pulley system so water will be easily drawn using rope and buckets.

Although the well is used primarily for watering the garden, the water is available as a resource for the community to use for washing dishes, laundering and bathing, too.

The villagers have divided and distributed garden beds of equal size to each compound/family in Chargel Village. The women have cleared their beds and have planted a range of vegetables including cassava, eggplant, hot pepper, sweet potato, tomato, and hibiscus (used to make juice).

The community is completely satisfied and very grateful to Water Charity for supporting this project!

We again wish to thank The Benedict-Philipp Family for providing the major funding.
We are grateful to Megan for completing this important project, and again extend our thanks to the donors.