Basori Pump Repair Project – The Gambia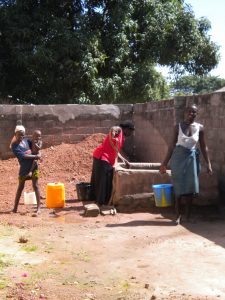 Location
Basori, Western Region, The Gambia
Community Description The village of Basori is a large village of 15,000 people, located about 40 km southeast of Banjul. The village has a nursery school, lower basic school, and also a clinic.
Currently, the village has no safe drinking water and villagers drink out of open wells. These wells allow contaminants to enter, making the water unsafe for drinking. In addition, they are a danger to the children who play around them and the young girls who collect the water.
In early 2010 the double pump on the borehole in the village broke, leaving the villages without safe water.
Project Description
This project is to repair the double pump in Basori.
The work will be done by an experienced local pump technician.
Project funds will be used for the parts necessary for the repairs, including repair kits, chains, axles, bearings, and centralizers, and for a portion of the labor costs.
The remainder of the labor will be paid for by the Basori Water Committee, which has already collected the necessary amount. In addition, they will continue to collect money on a monthly basis to fix future water problems as they arise.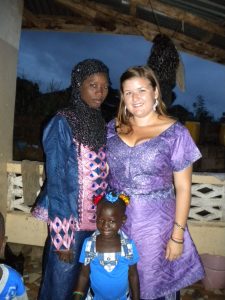 Project Impact
The whole village of 15,000 people will benefit from the project.
Peace Corps Volunteer Directing Project
Rachelle Reynoso
Comments
The repair of these two pumps is essential and critical to the health and wellbeing of the people of the village. It will guarantee a source of safe water, and eliminate the use of unsafe open wells.
The water committee is committed to sustaining the water supply for the community well into the future and has already implemented the plans to accomplish this.
Dollar Amount of Project
$500.00
Donations Collected to Date
$500.00
Dollar Amount Needed
$0.00 – This project has been fully funded, through the generosity of The Soneva SLOW LIFE Trust as a part of their Clean Water Projects initiative.
We encourage others to continue to donate using the Donate button below, and we will notify Peace Corps Volunteer Rachelle Reynoso of your donation. Additional funds will be used to fund the next project by Rachelle and/or those of her counterpart PCVs in The Gambia.

This project has been finished. To read about the conclusion of the project, CLICK HERE.