Bantanding-Tukulor Pump Project #2 – The Gambia
Location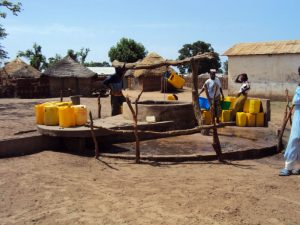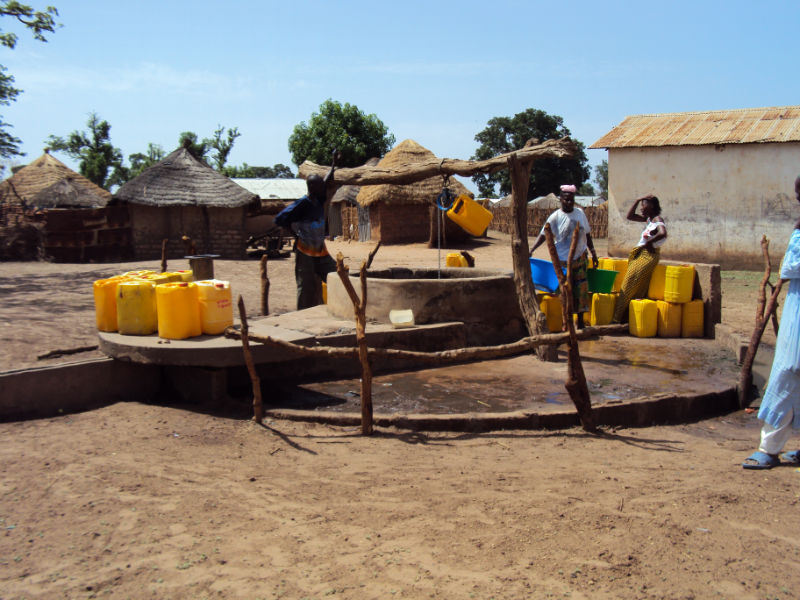 Bantanding-Tukulor, North Bank Region, The Gambia
Community Description
The village of Bantanding-Tukulor is located in the North Bank near the border with Senegal. It is a farming village with 35 compounds housing about 200 people.
The people of the village grow coos, groundnut, and corn. They also plant cashews and mangoes. They have recently joined a tree planting project in the Jokadu area and have two nurseries for live fence and other species.
The village had two hand pumps, but both are in disrepair. The first is being repaired under the Bantanding-Tukulor Pump #1 Project – The Gambia, undertaken previously.
Regarding Pump #2, the cement cover has been removed, and the pump has been completely dismantled so that the village can draw water by hand.
Project Description
This project is to restore Pump #2 to full operation by making the necessary repairs, and to replace the cement wall around the pump.
Project Impact
This project will benefit the 200 people in the village who rely on this pump.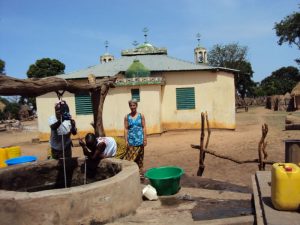 Peace Corps Volunteer Directing Project
Suzanne Brewer
Comments
This repair and improvement of the second pump in the village restores reasonable water access to the community. It saves the villagers from having to go to the next town to retrieve water for daily use.
Dollar Amount of Project
$500.00
Donations Collected to Date
$500.00
Dollar Amount Needed
$0.00 – This project has now been fully funded, through the generosity of The Soneva SLOW LIFE Trust as a part of their Clean Water Projects initiative.
We encourage others to continue to donate using the Donate button below, and we will notify Peace Corps Volunteer Suzanne Brewer of your donation. Additional funds will be used to fund the next project by Suzanne and/or those of her counterpart PCVs in The Gambia.

This project has been finished. To read about the conclusion of the project, CLICK HERE.