9 Village Pacharr-Anchored Water Project – The Gambia
This project is made possible through the partnership of WATER CHARITY and the NATIONAL PEACE CORPS ASSOCIATION.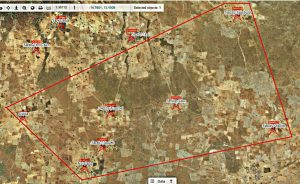 Location
Pacharr, Central River Region, Fulladu West, The Gambia
NINE VILLAGES: Pacharr, Fulabantang, Sareh-Bala, Sareh Yero Tako, Sareh Ngai, Sareh Pateh, Sinchu Nja-jai, Sinchu Sambaraki, Sare Fally
Community Description
Pacharr is a town with a population of 1,329 people along the South Bank Road. It is an agricultural community, many working in communal rice fields. Agricultural production has declined drastically in the last 22 years, making the system frustrating regarding water shortages. Seventy-five percent or of rural youths have gone through the "backway", escaping into illegal immigration. West of Pacharr along the South Bank Road, Fulabantang is a town of 802 people. Sareh-Bala is a community of 166 people. Sareh Yero Tako is a community of 265 people. Sare Ngai is a community of 716 people nearby to Guidi Musa, west of Sinchu Danku and east of Sare Kannen. Sareh Pateh is a village of 30 people. Sinchu Nja-jai is a community of 35 people. Sinchu Sambaraki is a community of 74 people. Sare Fally is a small town of 326 people.
Problem Addressed
One of the wells in Pacharr has a broken hand pump. The sprawling community of Fula Bantang has three wells, all of which have broken hand pumps. Sareh Bala has two wells. One of the open wells can stay open for gardening and livestock purpose. The other well needs to be rehabbed, covered, and a new hand pump installed. Sareh Yero Tako has one well with a broken hand pump. The community of Sareh Ngai has three broken hand pumps that need replacing. Sareh Pateh has one well and the hand pump is damaged and needs replacing. Sinchu Nja-jai has a broken hand pump. Sinchu Sambaraki has one well with a broken hand pump. Sare Fally village has two wells. One has a broken hand pump.
Project Description
This project is to rebuild 13 broken hand pumps.
For each of the broken pumps, the following steps will be taken:
Dismantle and remove the broken pump component.
Construct a foundation and concrete cover for the pump.
Supply and install stainless steel cylinder PB Mark II hand pump.
Remove and replace the conversion head with the le.
Supply and install Pedal Star Water Tank and a conversion head with a ndle on top of concrete cover.
Supply and fix standard stainless steel pipes.
Supply and fix stainless steel rod with a discharge valve.
Supply and fix non-corrosive check nuts.
Replace all rod couplings with new stainless steel rod couplings.
Supply and Fix MPE centralizers.
Supply and fix them chain to the lifting bar.
After reconnection, place lubricating and preservative gel in between nuts and couplings.
Project Administration
Mike McConnell, Managing Trustee, GambiaRising, and former Country Director for Peace Corps in The Gambia, and Emily Lundberg, PhD., head of the Working Water program, working with Ebrima Marong.
Project Impact
3,890 people in 3 towns and 6 villages
Let Girls Learn
This project will have a great impact in reducing the workload for girls traveling long distances from their village to a neighboring village to fetch water daily before they go to school in the morning. If the community has access to enough clean water in their own village it will relieve the burden on girls as they will no longer have to travel each morning for water. This will also enable mothers to allow their daughters to go to school early in the morning without engaging them in other domestic chores. A case study was conducted recently that revealed the mass failure of girls in Gambian schools are caused by parents engaging them in housework before and after they go school. This severely limits their time to do their homework or other academic studies at home. In Gambian society, the pressure of daily domestic work always falls on female children. This project will relieve that burden.
Monitoring and Maintenance
Upon completion of the project, the Working Water Gambia project coordinator Kebba Sanyang will work with community leaders and the water management committee of the six villages to ensure that proper mechanisms are in place for the sustainability of the water system. The contractor has offered to train the villagers on the proper use of hand pumps as well as the need to safeguard the system. This will help the community take good care of the hand pump so that it will maintain its durability. The selected water committee members will be inspecting the hand pump routinely to check if it is working properly. A mechanism will be created in which community contributions will be collected and saved for future minor maintenance. Working Water Gambia team will be in routine contact with the water management committee to ensure everything is functioning optimally and sustainably.
Project Funding
The funds to begin this project have been advanced by an anonymous donor. Please Donate using this button to continue our vital work in The Gambia.
Pacharr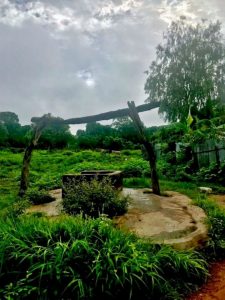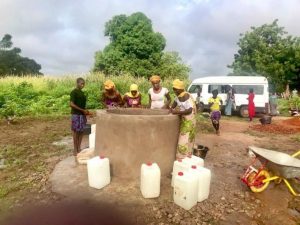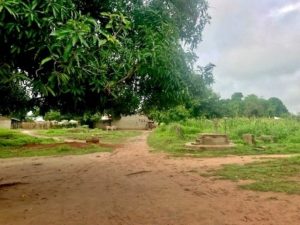 Fulabantang
Sareh-Bala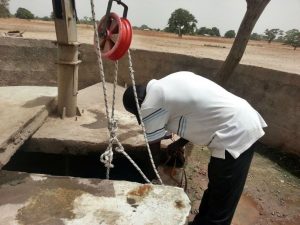 Sareh-Yero Tako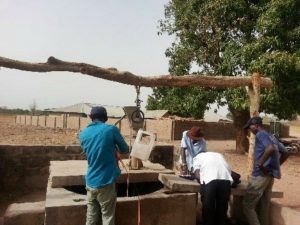 Sareh-Ngai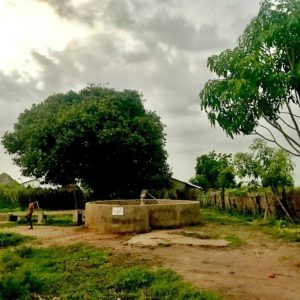 Sinchu Nja-jai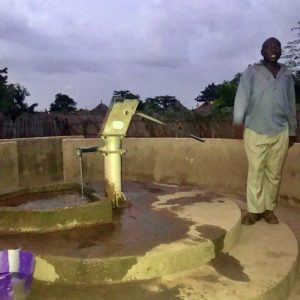 Sareh Pateh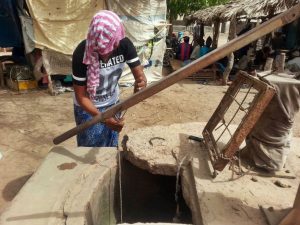 Sinchu Sambaraki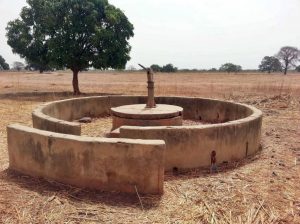 Project Conclusion All thirteen hand pumps were replaced in Pacharr, Fulabantang, Sareh-Bala, Sareh Yero Tako, Sareh Ngai, Sareh Pateh, Sinchu Nja-jai, Sinchu Sambaraki, and Sare Fally.