Sinoe Well Repair Program – Liberia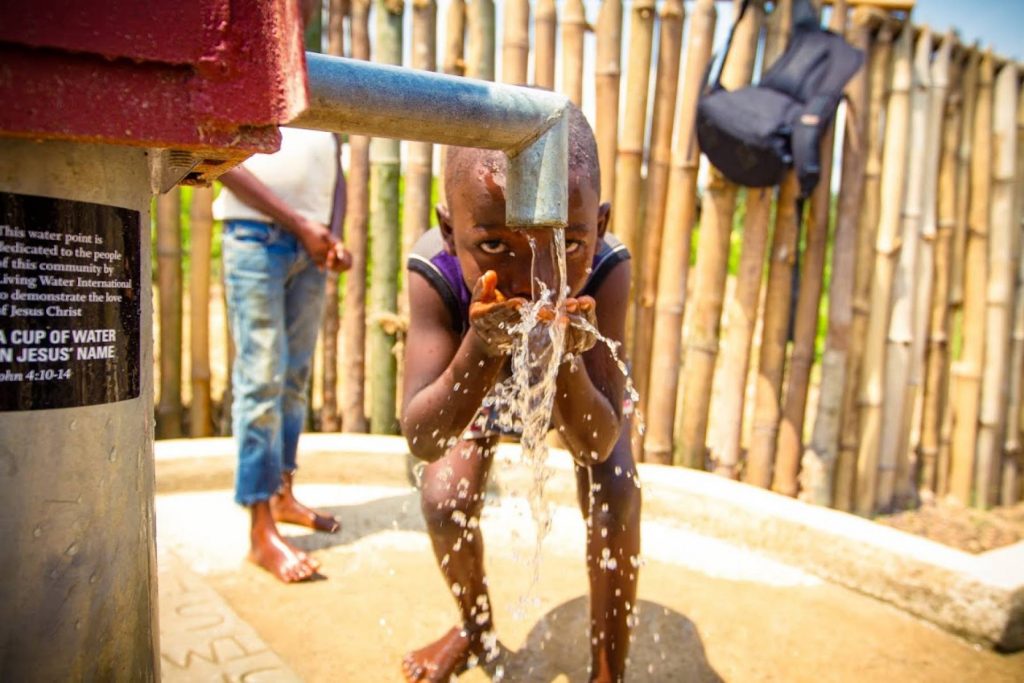 This project is made possible through the partnership of WATER CHARITY and the NATIONAL PEACE CORPS ASSOCIATION.

Location: Sinoe County, Liberia
Continuing our incredible work in Liberia to achieve border-to-border water access by December 2020, Water Charity has adopted a 3rd county.  Following up on our successful Rivercess Well Repair Program – Liberia, and the just-completed Grand Cape Mount Well Repair & Filters Program – Liberia, we have decided to repair all the remaining wells in need of repair in Sinoe.  This comes to 27 boreholes in 27 communities.  Over 20,000 people will gain access to clean drinking water due to this program, at a phenomenal cost of around $1 per person.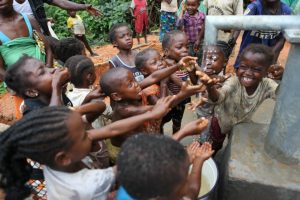 Oftentimes, people are unsure of how they can help others.  They desire to be part of the change in the world, but can't find a way to meaningfully participate.  Water Charity likes to think that we offer people a real, tangible way to contribute by allowing you to adapt our projects at cost.  This means that a donation of $100 will allow you to provide 100 Liberians with continuing access to water!  You don't often see this kind of bang for your buck.
Furthermore, this effort is part of a multi-organizational push to cover the entire nation by the end of 2020.  At this point, we are well on our way to achieving this goal… over 70% of the way there!  Water Charity and our partners are so enamored of this model that we have decided to export it.  In the coming months, you will see us rolling out the border-to-border strategies in at least 2 other countries.  Currently, we are looking to deploy our Water For Everyone Initiative in Togo & The Gambia.
Problem Addressed: 
In 2008, it was estimated that 100 people die every day from water-borne illness in Liberia – half of those being children.  As many of you know, this country in West Africa was founded by former American slaves.  It has had a complex and fascinating history.  It is considered to have been the first modern democracy in Africa, but it has also been a witness to many periods of brutality and abject poverty.  A long period of civil war with horrific casualties, child soldiers, conflict "blood" diamonds and atrocities aplenty came to a close, and in recent years Liberia has been striving to lift itself up once again.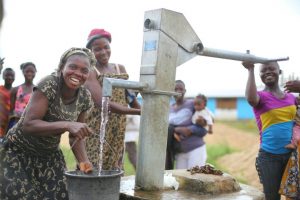 Since then, Water Charity, The Last Well, and our partners have reached more than 1.7 million Liberians with clean water.  As a part of this mission, and with this program, the county of Sinoe in Southeastern Liberia is scheduled to be completed by the end of 2018.
Project Description:
This program involves doing the remaining 27 major well rehabs throughout the county of Sinoe.  A team of Liberian well technicians is already going community to community and retrofitting and rehabilitating all the wells.  This effort is in coordination with a strategy that started with Assessing all of the communities in Liberia and will include follow up visits to gauge the successes of the effort and its effects on health, economy, and wellbeing.
Well Rehab Breakdown:
Below is a detailed breakdown of the costs.  Note that these well repairs are being accomplished for less than $700 each!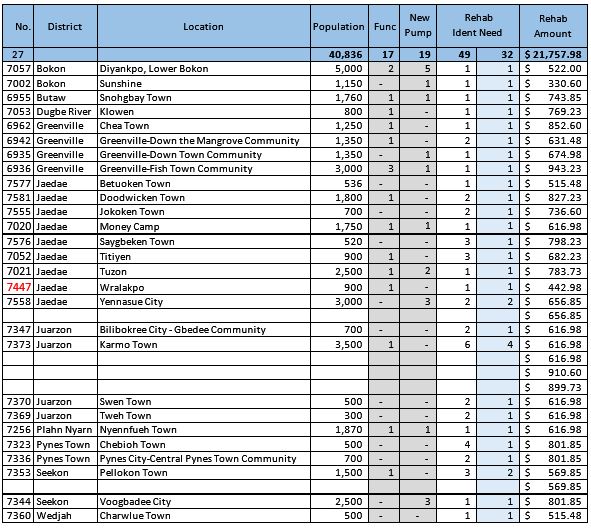 * Note:  Only the Wells that still need doing are filled in
Project Impact:
Number of Communities Benefited: 27 Number of Individual Beneficiaries: 20,418

Process/ How-it-works: 
• Major Well Rehabilitations – for any community that is accessible by road with a minimum population of 350 individuals, and currently has a well that is not functioning, our teams will perform a major rehabilitation for the community to ensure proper water provision for all community members.
Partner Organizations Involved: 
Monitoring & Oversight: The Last Well
Well Technicians: Westech
Project Funding:
If you see this as a great project and wish to contribute, please click the Donate button below.  Half of this program has been funded by our partnership with Water For Wine.  By purchasing their Water Charity wine, all $30 goes to projects like this.  Only the shipping costs and taxes are not included.
This project has been completed with all 27 wells being repaired successfully by early last year.  Each of the villages are incredibly grateful.  "Granny" (pictured above) is thrilled to no longer have to carry water for many miles.  500 yards is a lot more manageable. 
The entire Water For Everyone Program in Liberia has been completed.  With our partners and friends, the incredible feat of making sure that every person in Liberia is no more than 15 min from an improved waters source has been achieved on time by the end of 2020!  Stay tuned for more updates.