Grand Cape Mount Well Repair & Filters Program – Liberia
This project is made possible through the partnership of WATER CHARITY and the NATIONAL PEACE CORPS ASSOCIATION.

Grand Cape Mount District Well Repair & Filters – Liberia
Location: Grand Cape Mount County, Liberia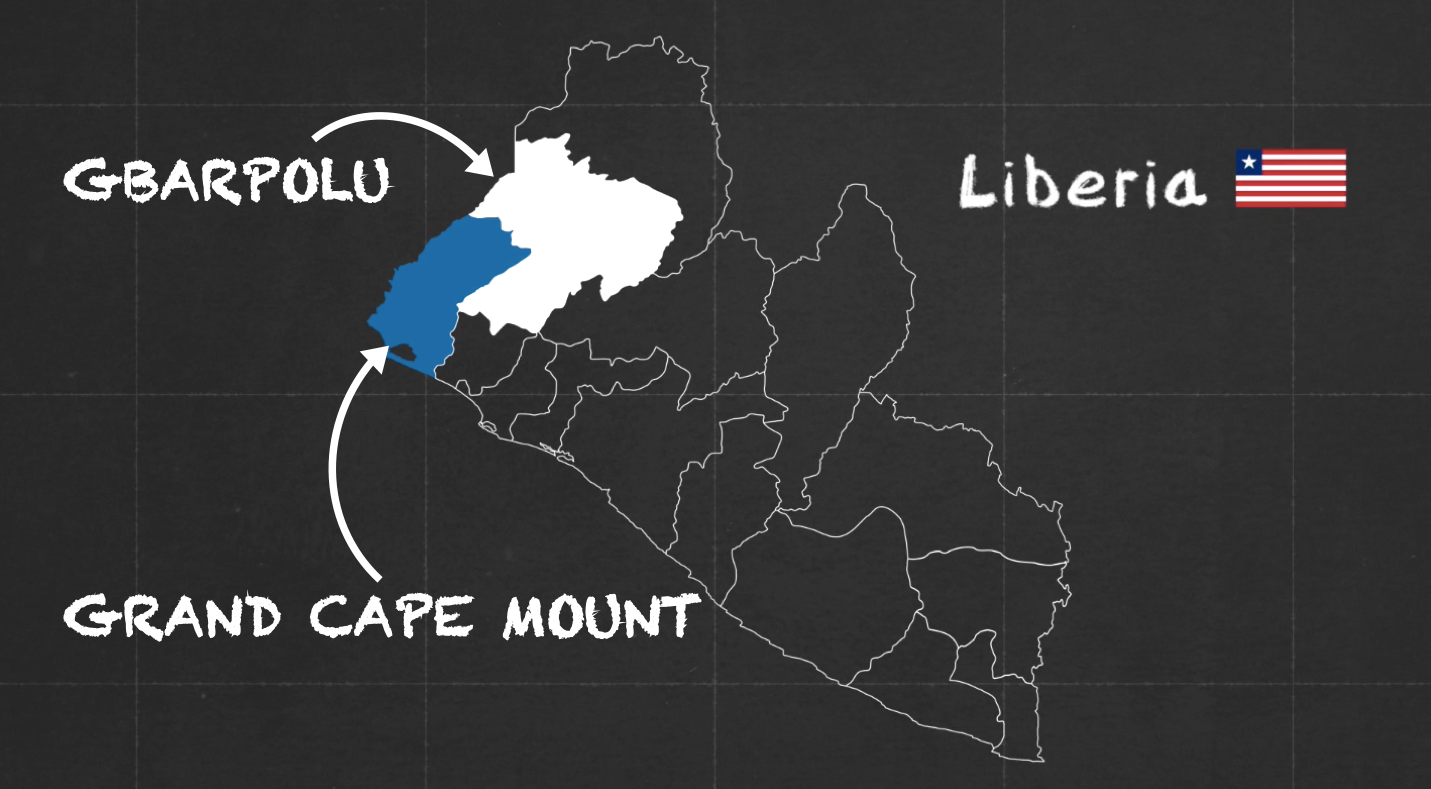 Following on the heels of our successful adoption of Liberia's Rivercess District (click here to see that program), in which Water Charity repaired all of the broken wells there, we decided to come in and do the same for the Grand Cape Mount district. In addition, this county was part of a County Matching Challenge whereby if we could get the entire county done… funds were allocated to handle the neighboring district of Gbarpolu. This means that by doing the last piece of the work needed in Grand Cape Mount, we were instrumental in making sure that Gbarpolu would be fully funded to be done next! This is huge. Water Charity, in concert with our partners, specifically our friends The Last Well who are coordinating and monitoring the nationwide effort that syncs all of our various nonprofits together, is on track to have Liberia be the first country to have its water issues dealt with border-to-border by 2020. Exciting stuff!
Problem Addressed:
In 2008, it was estimated that 100 people die every day from water-borne illness in Liberia, West Africa – half of those being children. Since then, Water Charity has joined with The Last Well and dozen other water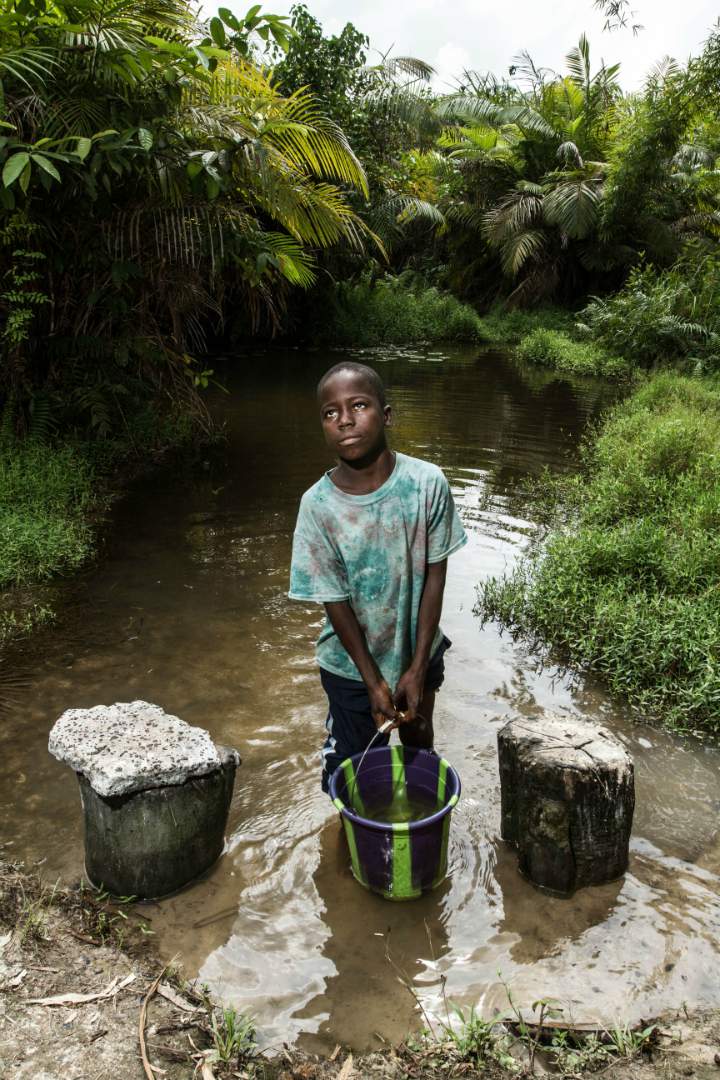 NGO's to tackle the entire nation by the end of 2020. As a part of this mission, the county of Grand Cape Mount in Northwestern Liberia is schedule to be completed by the end of 2018.
Project Description:
This program involves well rehabs and filter installations throughout the county of Grand Cape Mount. We are fixing the last 23 wells in the entire district that are non-functional. The program involves monitoring, maintenance, education and community involvement so that these wells will remain functional, and be sustainable for the future. Involving the community in the upkeep of their own wells is a key component, empowering them to maintain it and keep it going without feeling dependent on foreign aid workers, NGOs or government agencies. Preventing people from consuming water from unimproved sources is essential to improving health, as standing water and pools used for washing are dangerously contaminated.
A breakdown is as follows:
GRAND CAPE MOUNT COUNTY, LIBERIA
Project Activities
23 major well rehabilitations
10 filter systems
Project Impact:
Number of Communities Benefited: 24
Number of Individual Beneficiaries: 13,860 directly (plus another 6,000 plus regular visitors)
​ * The number of beneficiaries and communities is effectively doubled due to a generous matching grant for the neighboring district. See below.
1. New Wells – for any community that is accessible by road with a minimum population of 350 individuals, and that does not currently have daily access to a clean water source, a new well with an Afridev hand pump is provided. More than one new well can be provided for larger communities working from a 600:1 (community members to well) working ratio.
2. Major Well Rehabilitations – for any community that meets the same criteria as mentioned for new wells, but its well is not currently functioning, teams will rehabilitate each well/hand-pump both for simple repairs and also major rehabilitations.
3. Safe Water Systems / Filters – for any community that is unreachable by road, or that has a population under 350, teams will provide, install, and educate each family with a Safe Water System to provide clean water for every family within the community.
Stories from the Field:
• A Priceless Gift
"The safe water system is the one thing they no one will sell." This is what our partner told us in the field last week when we visited a remote village in Fuamah County that had received Safe Water Systems for every household in the community.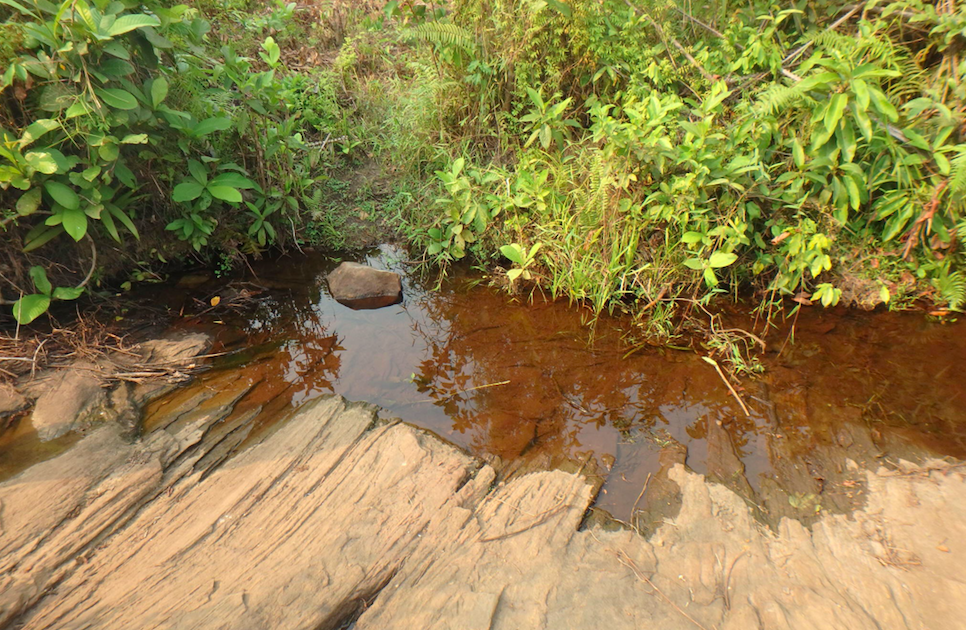 The significance of this statement is hard to fully comprehend for many of us, but when you look at the reality of what daily life can look like in Liberia you can start to understand the perspective. Look at the water source that they had to use on the right and you will better grasp it.
When a family receives clean water for the first time through their very own Safe Water System they view it as a priceless possession unlike anything else they own. Often, in order to survive and provide daily needs for each other many gifts and other household items are sold to sustain life for a family. But the gift of clean water is something no one will sell because "Water is Life."
Our team was truly impacted when we heard this statement and are so thankful to be a part this mission that each of you have chosen to support. Thank you for generosity and encouragement as we press on to reach EVERY Liberian community with Clean Water.
• Thank you's from Liberian families
"The safe drinking water provides good health and is taking away sickness from our body. Thank you people for your support!" – Mr. Baysah
"I am very happy to have this filter. We have not experienced sickness since the day we got it. Thank you people!" – Mille
Matching Grant = Additional Benefit: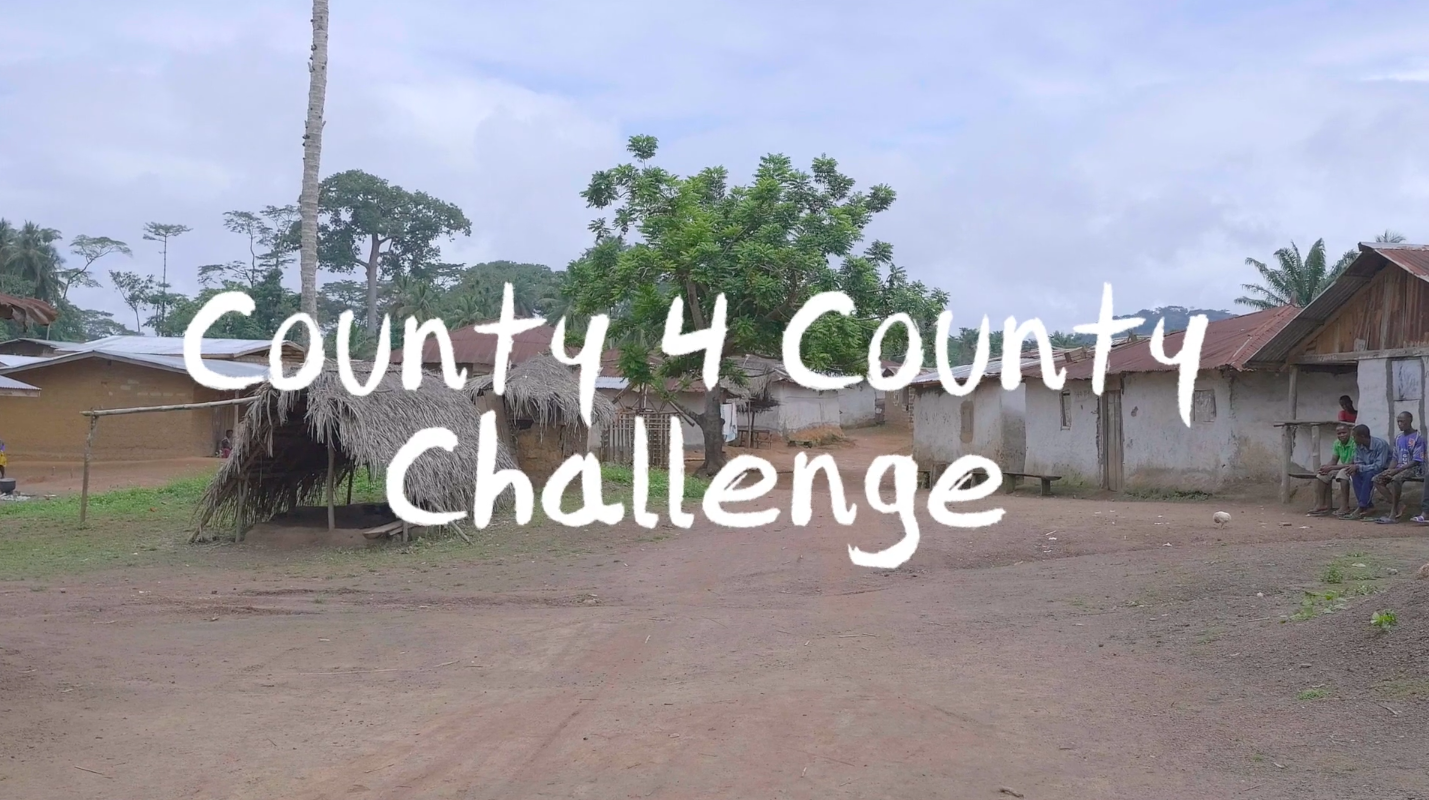 A family out of the Washington DC area has agreed to fully-sponsor the county of Gbarpolu, Liberia, which borders Grand Cape Mount, if Water Charity & The Last Well are able to raise the funds needed to reach all of Grand Cape Mount. When both counties are fully-sponsored, another 180,000+ Liberians will be reached with clean water. Through this matching grant challenge, every dollar that is given towards Grand Cape Mount is doubled and will help reach those living in Gbarpolu County as well.
Organizations Involved:
Funding: Water Charity
Monitoring & Oversight: The Last Well
Water-provision: AG SoCal, COHDEP
This project has been funded by an anonymous donor. If you like the work we are doing, Donate to Water Charity for use where needed.