Ebeye Water Filter Distribution—The Marshall Islands 
This project has been completed. To read about the beginning of the project, CLICK HERE.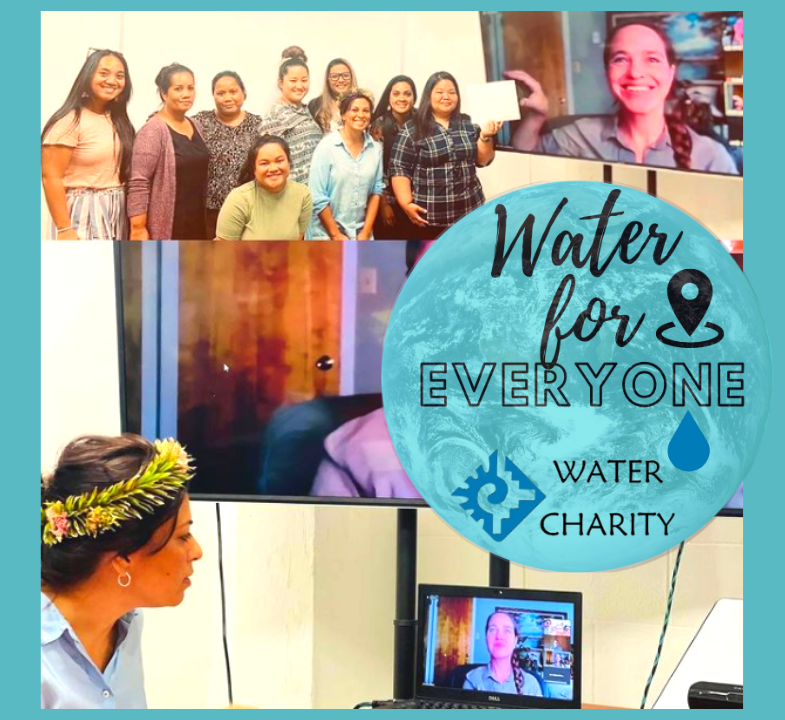 Water Charity has partnered with and supported Kora in Okrane (KIO), a non-profit charitable organization in the Marshall Islands, which in July 2018 launched an initiative to provide every single household, school, and dispensary in the outer islands with SAWYER Point One Water Filter Systems.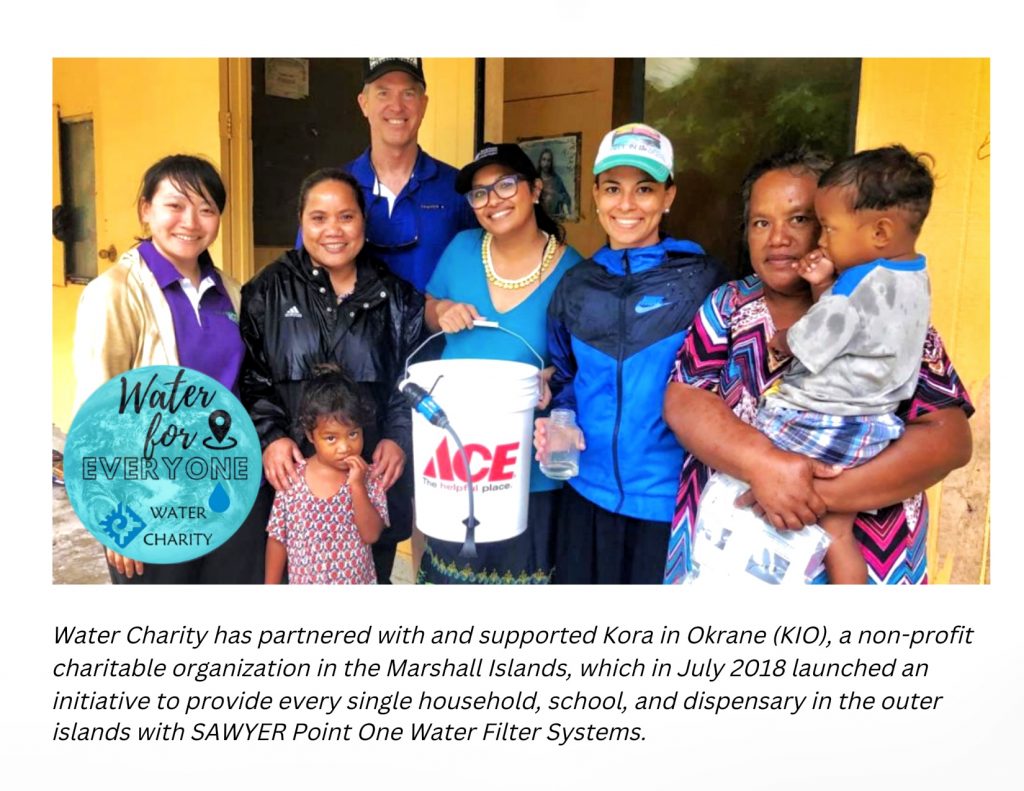 Water Charity is one among a number of partners that have been supporting the KIO's initiatives including the United Nations Development Program and GEF Program, RMI government, SDG Committee, Ministry of Health and Human Services, Ministry of Natural Resources and Commerce, Environmental Protection Authority, and Women United Together Marshall Islands.
Since 2018, KIO distributed filters to all the outer Islands. Its partnership with Water Charity will help KIO reach the last urban areas in the Marshall Islands. In 2021, the last remaining areas left to distribute water filtration systems were Majuro and Ebeye.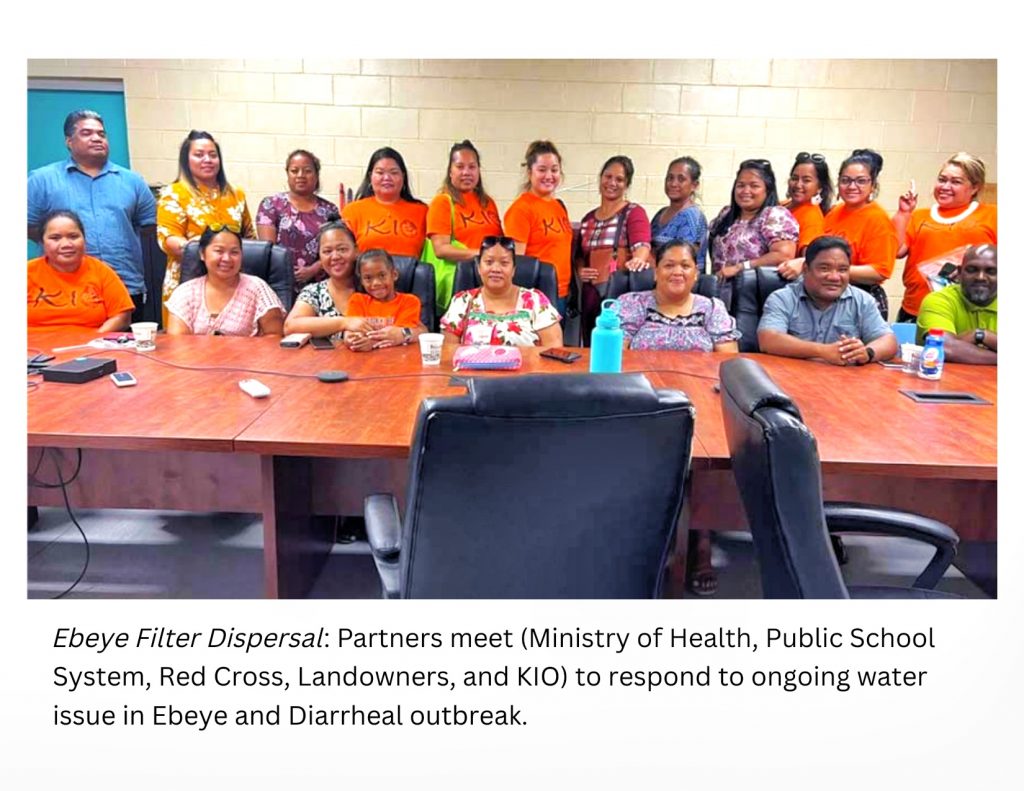 After completing Majuro, KIO started Phase 2 with the Launch of the Ebeye Component. Ebeye has 10,000 residents and is the second most populated jurisdiction in the Marshalls. The team from Majuro joined members on Ebeye for a week in early March, to train the women volunteers and conduct community consultations.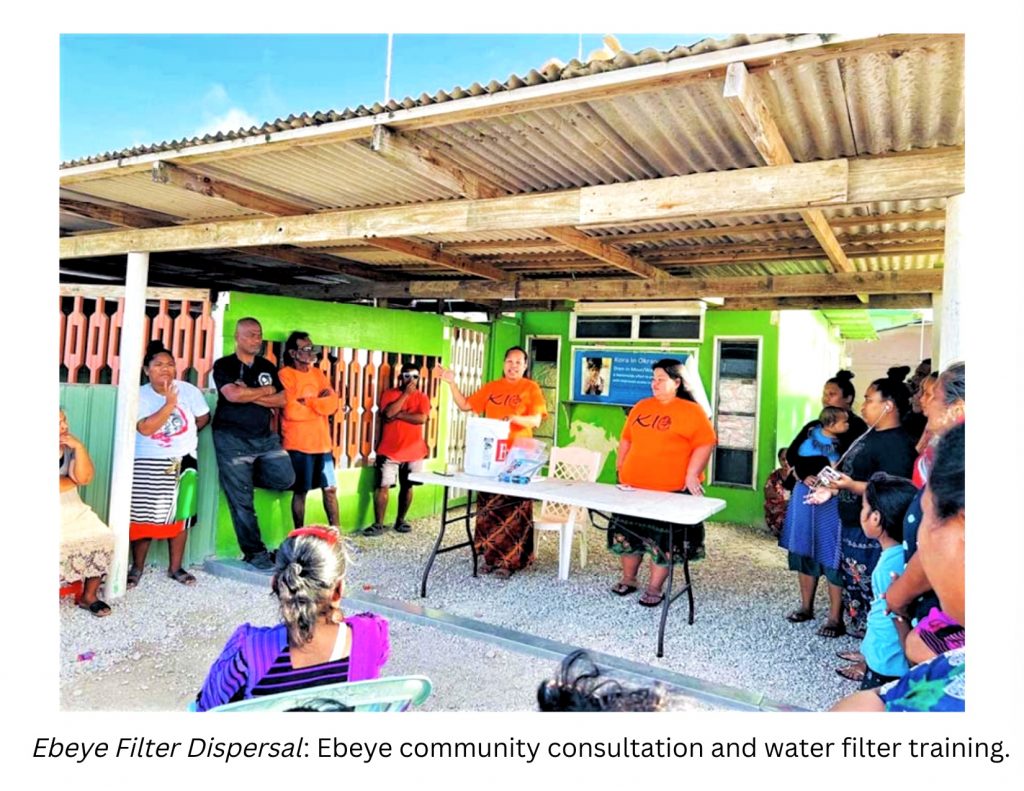 It was serendipitous timing because, on April 19th, 2022, the Ebeye Hospital Syndromic Surveillance reported of a diarrheal outbreak. The laboratory department confirmed the presence of  Entamoeba Cysts (E‐cysts): a microscopic parasite that spreads through human feces and causes diarrhea, nausea, and weight loss.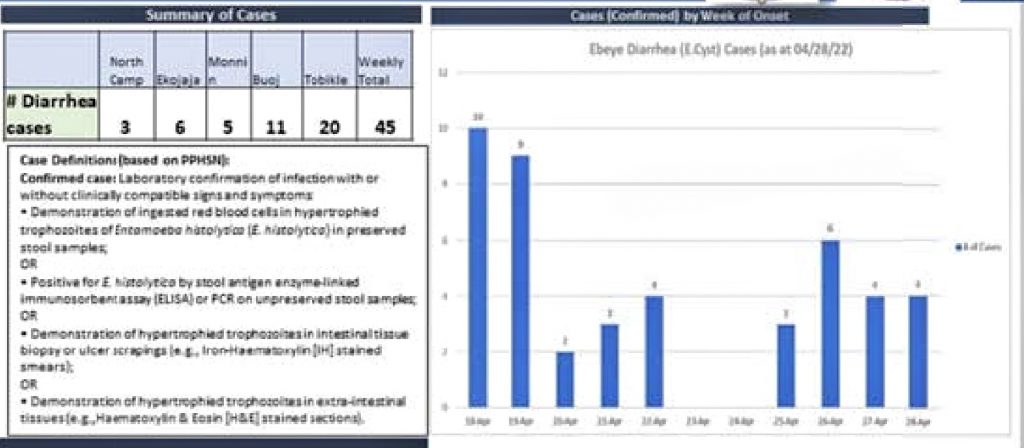 A landmark child nutrition survey in 2017 by the Republic of Marshall Islands and UNICEF found serious malnutrition among Marshallese children, with stunting prevalent among one‐in‐three children, with links to poor sanitation and lack of clean water. Ebeye is known to be one of the most compactly populated places with no clean and safe water where waterborne diseases have been a pervasive threat.
The project allowed the distribution of water filters to eleven villages. Household-level surveys, as well as community-wide consultation and training, were conducted prior to distributing the filters.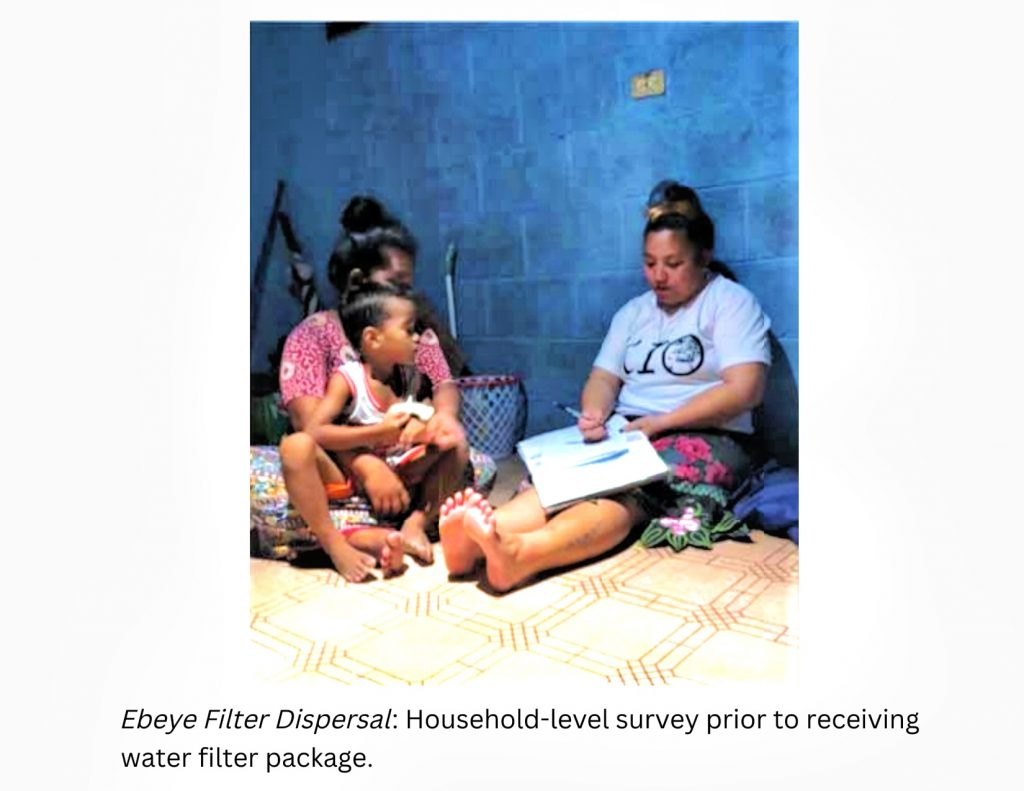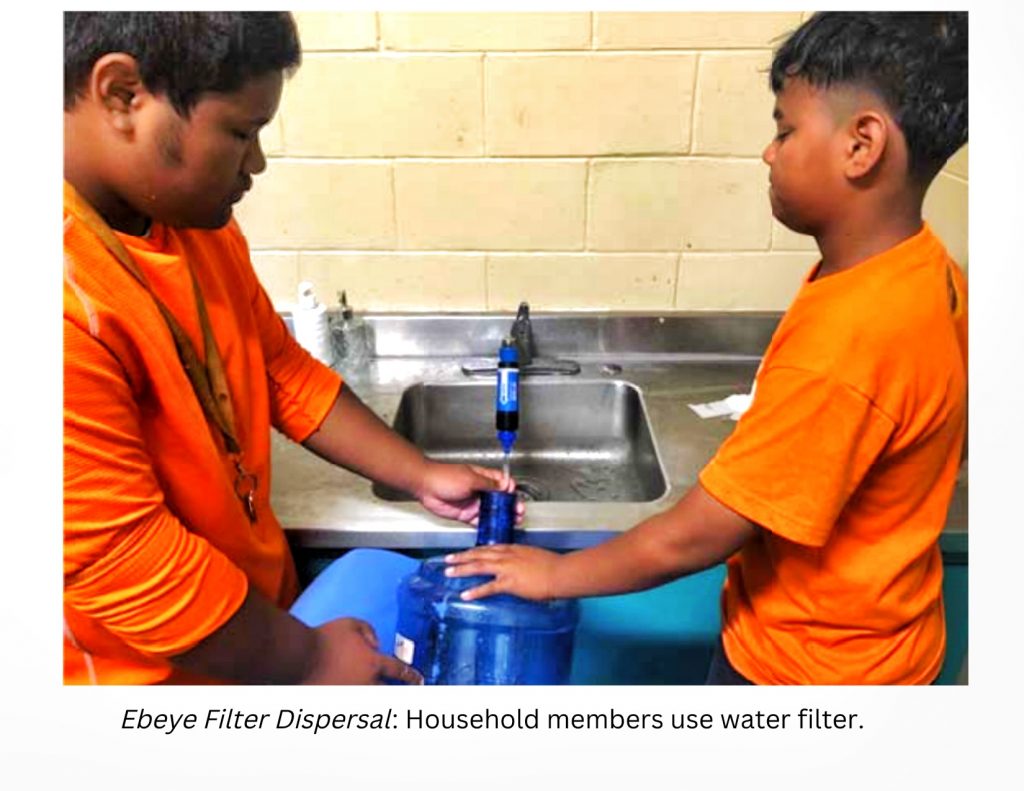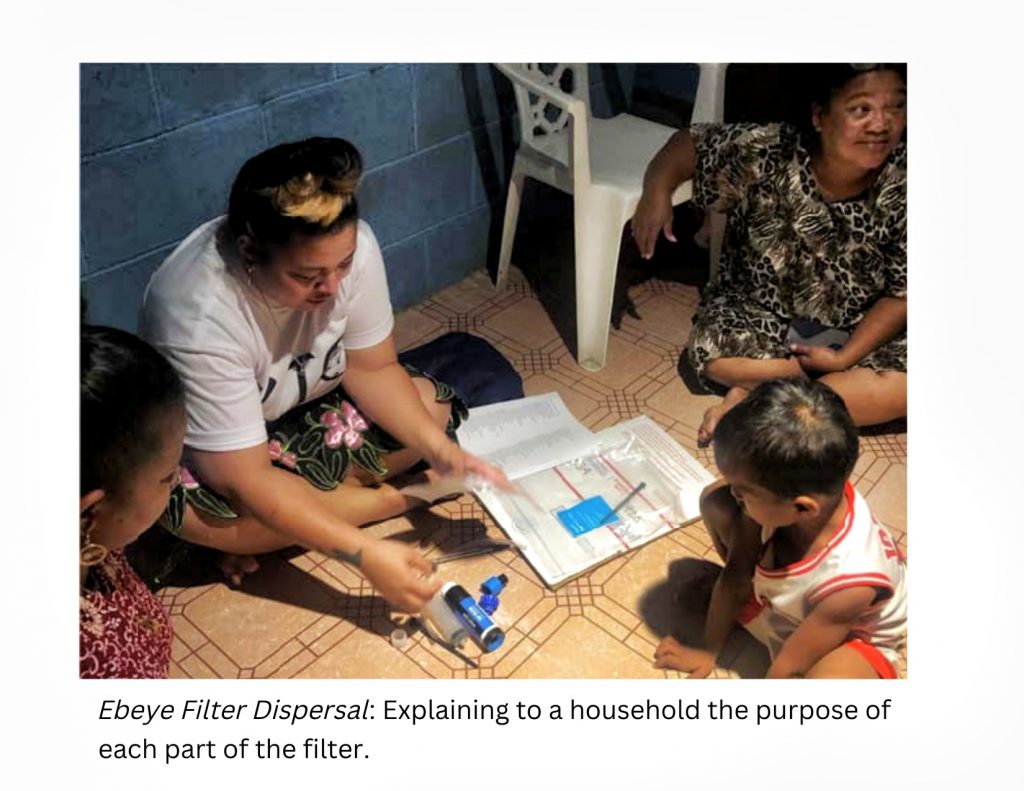 To read details about the Water filter distribution – Marshall Islands, CLICK HERE.