Clinic and Community of Ansampanimahazo Well Project – Madagascar
Location
Ansampanimahazo, District Faratsiho, Madagascar
Community Description
The community of Ansampanimahazo is located 9 km from its district Faratsiho in the northern highlands of Madagascar. The population consists of approximately 15,000 people spread across 12 villages. Ansampanimahazo is known for its large potato and rice harvest.
The community has not had the resources to maintain and repair the wells and pumps, resulting in a shortage of clean water supply in recent years.
The Maternity and Health Center provides medical services to the members of the community. Recently, the staff has been concerned over the health and safety of patients due to the lack of safe water. Although the well at the center is currently being used, the water is contaminated, causing a high risk for infections and disease.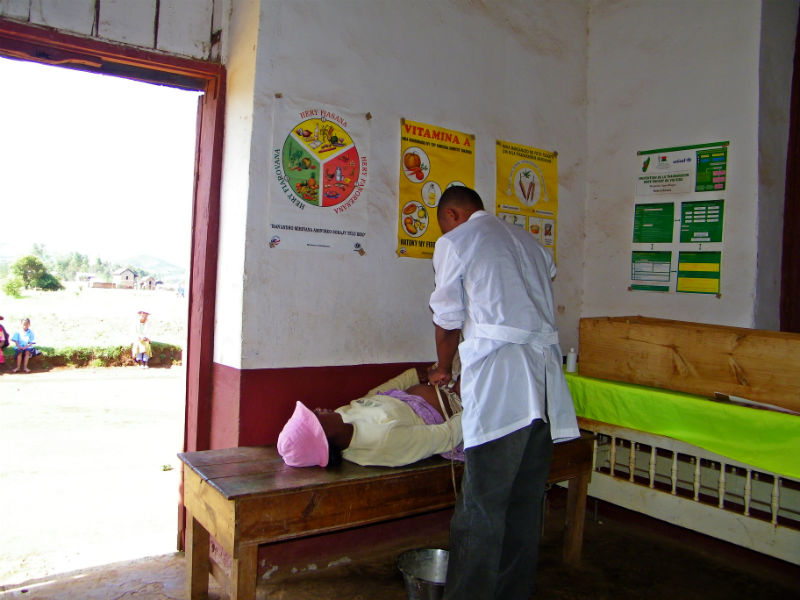 Project Description
This project is to repair and improve the well at the Maternity and Health Center.
The well will be dug to a depth of 22 meters, and all of the water will be removed. The well will then be lined with brick and cemented on the inside. Once the cement is dry, small stones will be placed at the bottom.
The technician will then arrive and install the pump. The well will be covered with a concrete cap to which the pump is attached. Finally, a fence will be built around the pump for protection.
Water Charity funds will be used to buy all the materials, including gravel, sand, cement, tubing, fencing, and brick, and also to pay for the transport of materials and the labor of the technician.
Additional work will be done by the workers in the community. The community will also pay the expenses of the technician once at the site, such as food and lodging, and also cover any expenses needed to complete the project.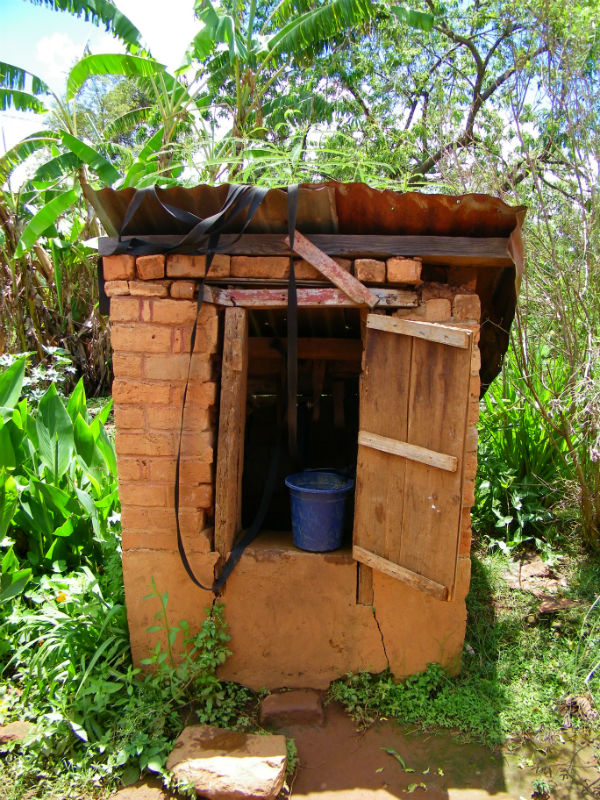 Project Impact
Approximately 1,000 people who benefit from health services each month at the clinic will have access to safe water.
Peace Corps Volunteer Directing Project
Katherine Barton Rivas
Comments
This is a necessary project for the health and well-being of those needing the services of the clinic as well as the community at large.
Dollar Amount of Project
$555.00
Donations Collected to Date
$555.00
Dollar Amount Needed
$0.00 – This project has now been fully funded through the generosity of Gayle and Mark Sullivan, of Pacific Palisades, CA, USA.
We encourage others to continue to donate using the Donate button below, and we will notify Katherine Barton Rivas of your donation. Additional funds will be used to fund the next project by Katherine and/or those of other PCVs in Madagascar.

This project has been finished. To read about the conclusion of the project, CLICK HERE.