Andonaka Well Project – Madagascar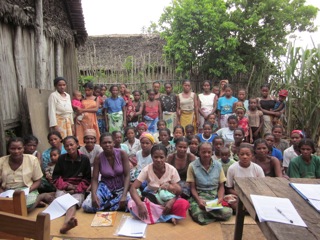 Location
Andonaka, Nosy Varika Commune/District, Vatovavy Fitovinanay Region, Madagascar
Community Description
The village of Andonaka is located on the east coast of Madagascar, 12 km west of the commune and district capital Nosy Varika. Accessible only by boat on the Canal de Pangalanes from the north and south for 80 km Nosy Varika is one of the more isolated districts in Madagascar.
Andonaka is comprised of rice farmers and fishermen with approximately 1,270 residents. No potable water exists in Andonaka; all water is drawn from the Sakeleneoa River which also serves as a bath, laundry, and dishwashing source as well. The riverbanks are very fertile and lend well to rice farming which also produces pesticide runoff into the river.
Residents understand the lack of clean water and are hampered by its repercussions daily with poor health and a lack of alternatives to using the river for all their water needs.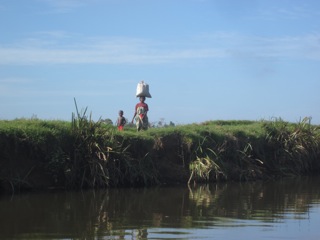 Project Description
This project will build 2 community wells located in the East and West sections of the village center to provide potable water for the 1,270 residents.
Each well will be hand dug to a depth of 8-12 meters. Molded concrete rings will reinforce the well walls. 1 meter above the ground will include a cover for the safety and cleanliness of the well. Local building materials will be used for the housing and security of the well with traveler palm for the roof and bamboo for the fence.
Appropriate Projects funds will be used for the materials including cement, bricks, rope, rocks, shovels, pails, nails, transportation by ferryboat of materials, and technical wages for a mason.
Community participation will include, labor, digging of the well, mixing of concrete, moving of rocks and bricks, supervising the mason, and building of the housing structure for security. They will provide sand, local building materials for the housing, and extra funds necessary for the completion of the project.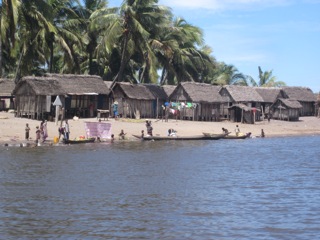 Project Impact
1,270 people will benefit from this project.
Peace Corps Volunteer Directing Project
Bryan Stinchfield
Comments
This is a necessary and cost-effective infrastructure project for the community. It will bring clean water to a large number of people, resulting in significant health benefits.
Dollar Amount of Project
$550.00
Donations Collected to Date
$550.00 + additional funds for future projects
Dollar Amount Needed
$0.00 – This project has been fully funded through the generosity of John Phillips, Darien, CT, USA, with the help of friends and family of Peace Corps Volunteer Bryan Stinchfield.
We encourage others to continue to donate using the Donate button below, and we will notify Bryan of your donation. Additional funds will be used to fund the next project by Bryan and/or those of other PCVs in the country of service.
This project has been finished. To read about the conclusion of the project, CLICK HERE.