Water Charity WHOLE WORLD Water Program – Cambodia
We are pleased to announce the implementation of the Water Charity WHOLE WORLD Water Program – Cambodia.
In partnership with WHOLE WORLD Water, the program will be carried out by Water Charity, in coordination with the United States Peace Corps, to provide running water for people in rural areas of Cambodia.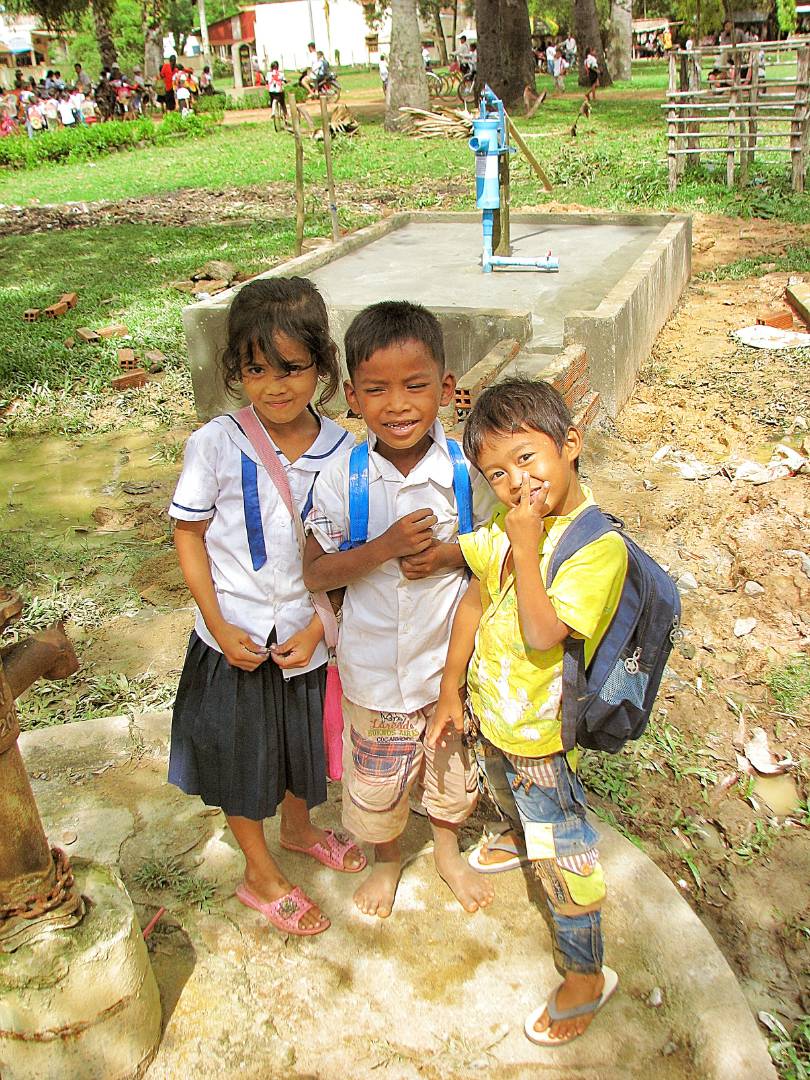 The program is a concentrated effort to build new water projects in areas of great need. In its initial phase, 6 new projects will be implemented in various locations in Cambodia, and will directly benefit at least 1,800 people.
The program will focus on all aspects of supplying drinking water, with the allied objective of also providing water for sanitation, hygiene, and agriculture. Benefits will be sought in reducing morbidity and mortality, improving quality of life, improving food security, and providing economic benefits for direct participants and the community at large.
Typical projects will be wells, pumps, rainwater catchment systems, aqueducts, water storage systems, and irrigation systems.
Each project will utilize the appropriate technology to achieve the maximum reduction in illness and death caused by lack of water and/or the consumption of contaminated water. The design of each project will incorporate measures to maintain the improvements after completion.
All of the projects will be implemented under the direction of Peace Corps Volunteers (PCVs) living and working in the locations where the projects are implemented, with the assistance of Returned Peace Corps Volunteers (RPCVs) who bring a wealth of background and experience to bear.
The overall program is being implemented under the direction of Stewart Mills and Christin Spoolstra, with the technical assistance of Bruce Kelsey. Stewart, an RPCV who served in Cambodia from 2011 to 2013, will spearhead the program.
Christin is a PCV currently serving her third year in Cambodia. She will coordinate the work of PCVs who are developing and implementing projects. She previously completed the Kandieng Reay Health Center Bathroom Project – Cambodia and the Hun Sen Prosaut High School Water Project – Cambodia.
Bruce is an RPCV who served in Cambodia from 2011 to 2013. During his service, he completed 10 projects in partnership with Water Charity. He developed several new technologies that will be incorporated into the new projects being started under this program. He also was extremely successful in raising funds for Water Charity projects, and will continue to assist us in soliciting outside funds to augment the work started by WWW under this program.
The program has been fully completed, and as an example of how succesful it has been, we added a 7th project, and were able to complete all 7 on the budget of the original 6.
Links to the individual projects:
Thnot Chum Health Center Well Project – Cambodia

Trodait Village and Koma Village Well Project – Cambodia

Kampong Trach Primary School Pump Project – Cambodia

Krava Health Center Pump Project – Cambodia
This list links to the individual project pages for all 7, now finished, projects. Conclusion reports for each project can be reached through their project pages or by following meta links at the bottom of each page in the program.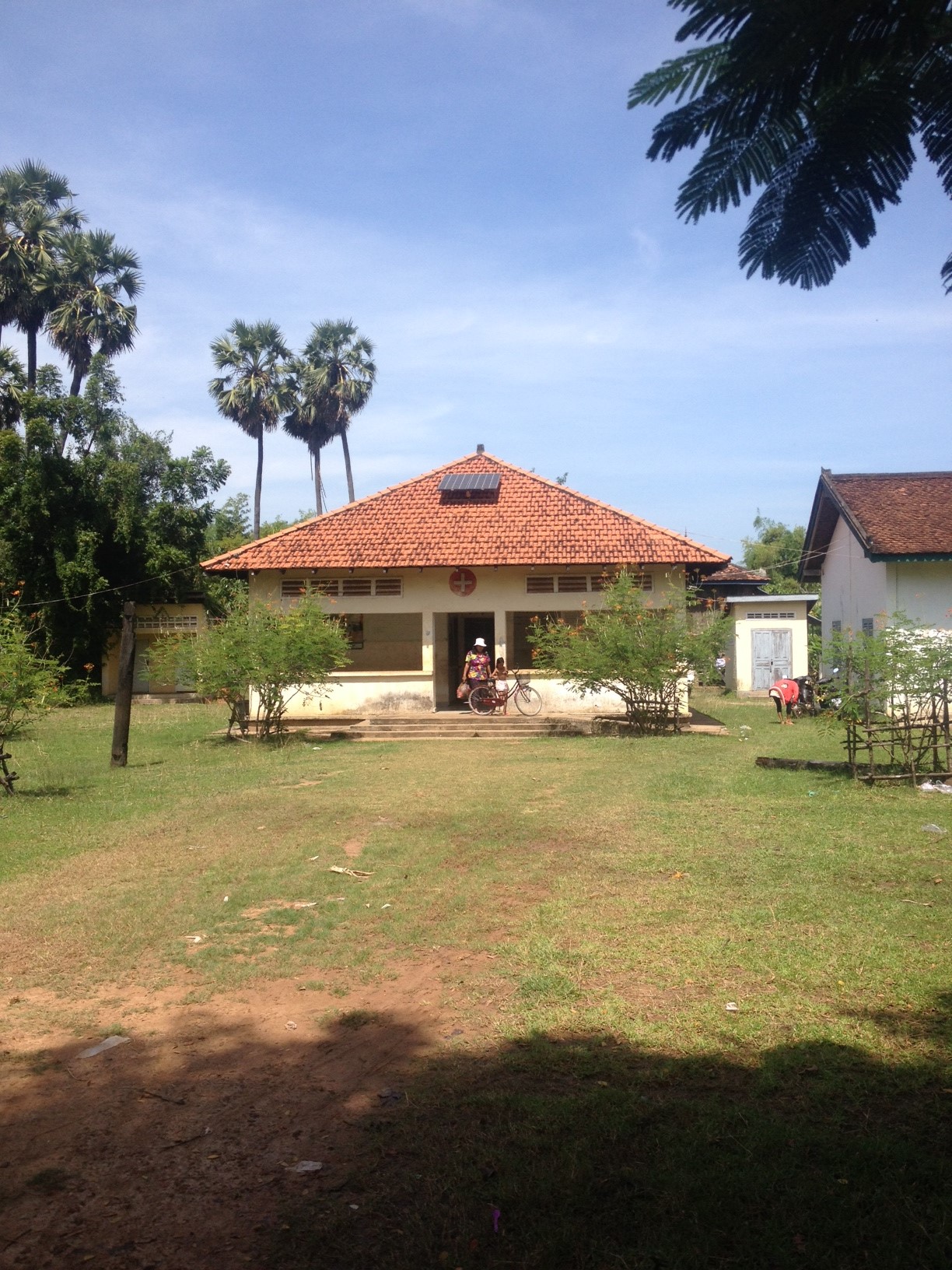 You may donate to this program by clicking on the DONATE button below. All contributions will be used to continue to implement similar projects in Cambodia.
*****
Whole World Water
Whole World Water (WWW) is a program whereby participating members in the hospitality industry worldwide work to eliminate the environmental problems caused by bottled water by filtering and bottling drinking water on site and selling the water to their patrons.
Funds from the sale of WHOLE WORLD Water from hotel, resort, spa and restaurant members are contributed to the WHOLE WORLD Water Fund, a registered UK charity. 100% of these funds are invested in approved clean and safe water projects around the world.
Water Charity
Water Charity is a California 501(c)(3) nonprofit that does water and sanitation projects around the world. In the past 6 years, it has implemented 1,600 projects in 60 countries.
Water Charity has helped Peace Corps Volunteers in Cambodia to implement 61 projects to date.
Peace Corps
The Peace Corps is a United States international service organization that sends Americans abroad to tackle the most pressing needs of people around the world. Peace Corps Volunteers work at the grassroots level toward sustainable change in the communities in which they live and serve.
The Peace Corps program in Cambodia began in 2007, and there are now 300 PCVs who have served. At present, there are 100 PCVs living and working in Cambodia available to implement projects under this program.