Conclusion of Trodait Village and Koma Village Well Project – Cambodia
This project has been completed under the direction of Peace Corps Volunteer

Andrea Lim

.
To read about the beginning of the project, CLICK HERE.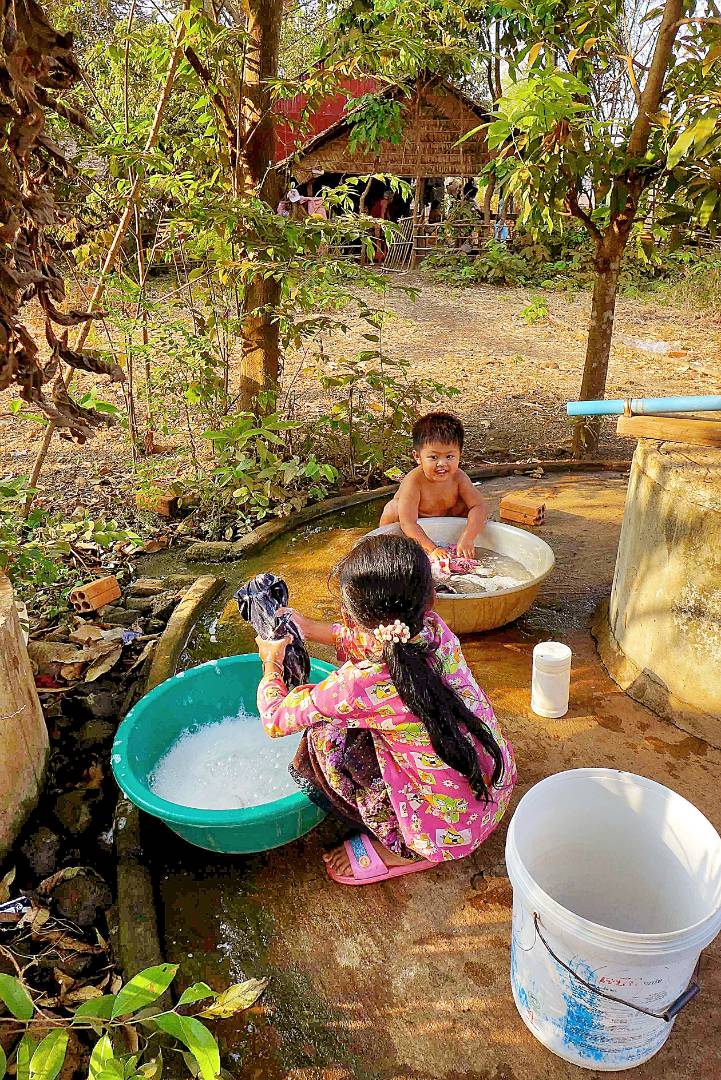 Andrea Reports:
I am very pleased to inform you of the completion of the well construction in Trodait and Koma Village!

My counterpart and I went to various contacts he knew personally from prior construction projects. We discussed the scope of the project as well as the various needs we wanted to address. The cleanliness of the water and easy year-round accessibility were our top priorities. Although Trodait Village seemed to have a steady source of underground water, Koma Village was lacking in options. We were able to find a location a little farther down the road, and construction soon began. The construction itself was very quick and simple, with few complications.

The hand-pump wells have been received wonderfully by the community. They not only provide potable water for a community of over 60 individuals, but my counterpart and I, with the help of eager local high-school an middle-school students, were able to help construct a small vegetable garden with the hopes of providing a source of sustainable income for a couple families in the immediate area surrounding one of the wells. The water from the well will provide a reliable and consistent source of water to nourish the vegetables, easing the financial burden on the family.

My counterpart, Theany, expressed that this project gave him hope that villagers who were impoverished could still find small ways to better their lives. He said he was so thankful to the donors for providing this opportunity and is excited and hopeful that the villagers, having been educated on water sanitation and basic gardening, will be able to spread awareness through the larger community by word of mouth and informal education.
I would like to thank our donors for the amazing opportunity to be able to create a difference in the community that I worked with.
We would like to thank Andrea once again for executing such a fine project, and again extend our thanks to WHOLE WORLD Water for providing the funding.