Water Charity & the National Peace Corps Association form Official Partnership
NPCA & WC Partnership!

Last month, the NATIONAL PEACE CORPS ASSOCIATION and WATER CHARITY entered into a historic partnership. Pictured above are our COO Averill Strasser and NPCA chief Glen Blumhorst signing the partnership agreement in Washington D.C. during the week of Peace Corps activism which took place there. Together our two organizations will work to increase the number of water and sanitation projects being done by Peace Corps Volunteers (PCVs) and Returned Peace Corps Volunteers (RPCVs) around the world, making the Peace Corps stronger.
The NPCA made their announcement here: http://www.peacecorpsconnect.org/2015/04/national-peace-corps-association-and-water-charity-announce-new-partnership/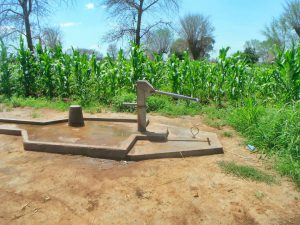 Water Charity hit the ground running, and has already implemented a few dozen worthy projects around the world under the partnership! All of these projects represent low-cost, efficient "fixes" to problems that come from the community, and are done with local labor. PCVs and RPCVs help these communities to help themselves and solve their water and sanitation issues with sustainable solutions using appropriate technology.
RPCVs are helping to serve PCVs by providing training and technical support, resulting in a steady flow of projects that are then funded under the partnership.
Here is a link to a good NPCA blog post about the partnership: http://www.peacecorpsconnect.org/2015/04/more-clean-water-with-water-charity-peace-corps-community/#comment-242330
A complete and updated list of projects attributed to the partnership can be found here:
National Peace Corps Association Partnership Projects
Additional Images: