Water Charity in Senegal
Water Charity has a special relationship with Senegal, in that we have done about 300 projects there.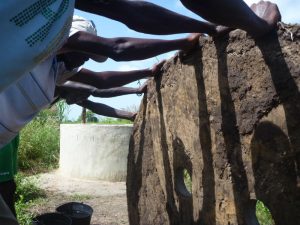 This arose naturally through the good relationship we developed with Peace Corps Senegal. From the motivated PCVs to the enthusiastic staff, this proved fertile ground for our water projects. From wells to filters to rainwater catchments and more, our projects there run the gamut. There is even a COFFEE TABLE BOOK about our work in Senegal, with pictures from Marc Champagne that was a result of our collaboration with Photographers Without Borders!
Feel free to look through the amazing work we've done, and continue to do there, by searching our site, using the dropdown menu at the top of this page, or by clicking on this link:
SENEGAL PROJECTS (many of our projects here still need funding!)
An impressive list, which includes such ambitious programs as:
the 52 Pumps in 52 Weeks Program – Senegal or the Foundiougne Water Filters Project – Senegal