Wang Mai Dang Health Center Bathroom Project – Thailand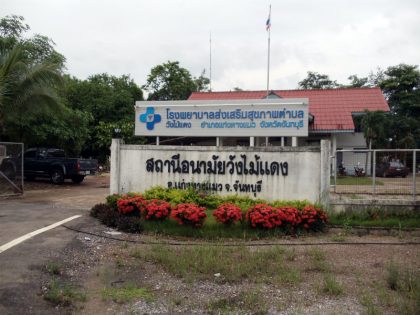 Location
Wang Mai Dang Village, Sam Pee Nong Sub-District, Chantaburi Province, Thailand
Community Description
Wang Mai Dang village is one of the villages of the community of Sam Pee Nong located in Chantaburi, a Province in the Eastern region of Thailand. This community is approximately 100 kilometers from the Cambodian border.
The main source of income for the area is generated by rubber tree farming.
Village Wang Mai Dang consists of approximately 700 villagers but Wang Mai Dang Health Center supports the surrounding 6 villages. Approximately 4,000 people live in the health center's catchment area.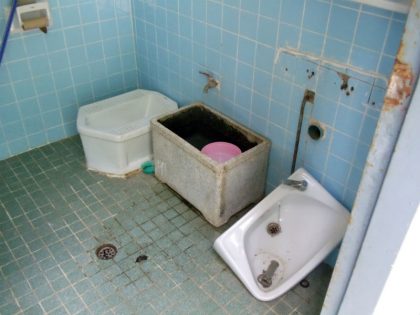 Wang Mai Dang Health Center is run by 5 full-time healthcare workers and treats an average of 200 villagers per week. In the past year, approximately 9,400 villagers have used the health centers services. The center also host many workshops and gatherings for the community.
The health center has two bathrooms. Both the bathrooms consist of squat toilets, which are difficult for the elderly and disabled patients to use.
Both bathrooms also lack a working sink, forcing the users to practice unhygienic practices of either not washing their hands or washing their hands using the same basin of water for flushing toilets.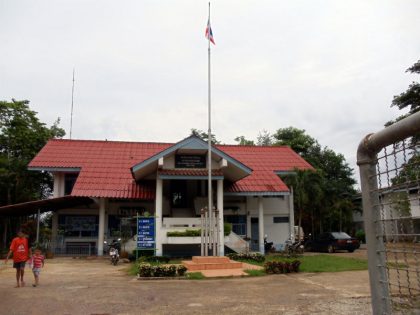 Project Description
This project is to renovate the bathrooms at Wang Mai Dang Health Center. The improvements will include one flush toilet, two sinks, and a hand rail to provide support for elderly patients who need to use the facilities.
The health center has a reliable water source, and both bathrooms are connected to existing septic tanks.
The work will be done by the Sub-district Administrative Office's contractor.
Project funds will be used to purchase all fixtures and materials.
Project Impact
This project benefits the 4,000 people who live in the catchment area.
Peace Corps Volunteer Directing Project
Dominique Luong
Comments
This renovation will serve the thousands of people who visit the center each year. The new sinks will allow the patients and the health center workers to practice better hygiene. The new western toilet and hand rail will provide elderly patients and visitors the support they need when using the facilities.
As community members begin to practice better hygiene at the health center they will be able to use these skills daily at home.
Dollar Amount of Project
$555.00
Donations Collected to Date
$555.00 + additional amounts for future projects.
Dollar Amount Needed
$0.00 – This project has been fully funded, through the generosity of Yennhi Luu, of Garden Grove, CA, USA, with additional amounts for future projects.
We encourage others to continue to donate using the Donate button below, and we will notify Peace Corps Volunteer Dominique Luong of your donation. Additional funds will be used to fund the next project by Dominique and/or those other PCVs in the country of service.
This project has been finished. To read about the conclusion of the project, CLICK HERE.