Village 1 Restroom Project – Thailand
Location
District Muak Lek, Province Saraburi, Thailand
Community Description
Within the district Muak Lek, this village is one of 18 in the largest of the sub-districts within Thailand's central province of Saraburi. The area is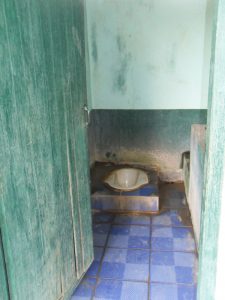 mountainous and cooler than the rest of the central provinces.
Residents of this sub-district raise dairy cows, and grow sugarcane, corn, and cassava. Although some villages are more affluent than others, there are low- income households within each village.
There are 8 primary schools within the sub-district (at village 1,2,3,4,5,6,7, and 9). The one at Village 1 Ban Sub Noi serves students from several nearby villages.
Although Village 1 Ban Sub Noi is one of the more affluent villages of the sub-district, the restrooms of its primary school are not hygienic. Squat toilets are old, discolored, and cracking. The walls are tainted with mildew. Sinks are in the same condition, with several broken faucets and an inadequate water supply.
Project Description
The project is to renovate the restrooms of the Primary School of Village 1 Ban Sub Noi.
Project Impact
This project will benefit the 283 students at the school. In addition, the entire community will benefit, as the school is the site of numerous sporting events and other communal activities.
Peace Corps Volunteer Directing Project
T.D. Nguyen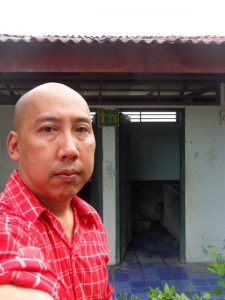 Comments
This project stands to be a model for other schools to follow, as it is the first of its type within the sub-district. The improved sanitary conditions will have an immediate positive effect on the health and well-being of the students.
Dollar Amount of Project
$500.00
Donations Collected to Date
$500.00
Dollar Amount Needed
$0.00 – This project has now been fully funded, through the generosity of The Soneva SLOW LIFE Trust as a part of their Clean Water Projects initiative.
We encourage others to continue to donate using the Donate button below, and we will notify Peace Corps Volunteer T.D. Nguyen of your donation. Additional funds will be used to fund the next project by T.D. and/or those of his counterpart PCVs in Thailand.
This project has been finished. To read about the conclusion of the project, CLICK HERE.