Todee & Careysburg Well Repair Program – Liberia
Water Charity has continued its Water For Everyone Initiative efforts in Liberia with this Todee & Careysburg Well Repair Program.
Our Water for Everyone Initiative was created to provide basic access to safe water to every person in 3 West African countries, Liberia, Togo, and The Gambia, by the end of 2023.
This is our 4th region adopted to a major push towards finishing the entire border to border initiative.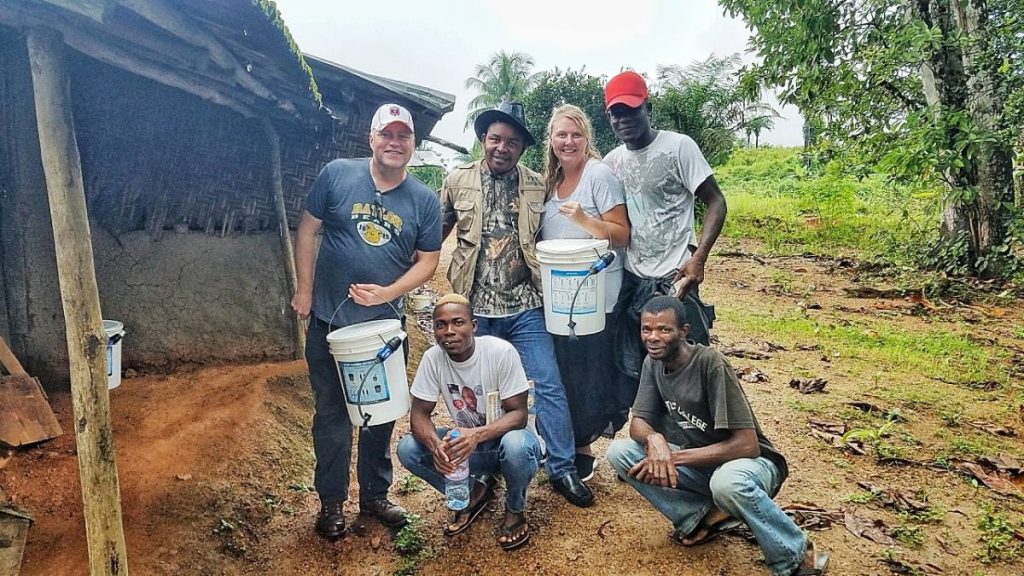 Location: Pleemu Town
Todee District #1; Montserrado County, Population: 850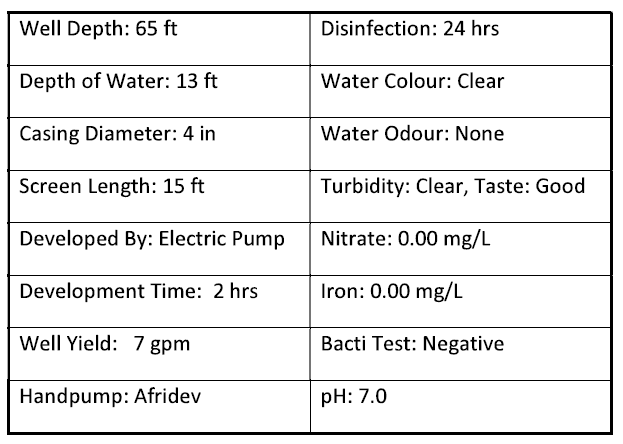 Community Description
Pleemu Town has located in the district of Todee, in rural Monteserrado County. This town has established by a man named Kpanna Kokolee but was destroyed by fire. Later it was re-established by a Solomon B Singbah from another country and was named in the Kpelle language 'Pleemu ' which translates to 'Parasite Tree', a tree in the area that does not stand. Alone for growth but rest on another for support. This town is large and is populated mostly with young people. This area has a church, Public school, and a clinic that was constructed by NGO but is now run by the Government of Liberia.
Problem Addressed
The lack of safe drinking water has been a serious challenge for the locals, and many have suffered sickness and disease from drinking contaminated water. On October 22, 2019, Water Charity conducted a Health & Hygiene Workshop for this community with 21 participants. The people learned the importance of a clean environment and how important it is to wash their hands regularly. This new well will provide safe clean water for children and their families for many years to come.
Project Impact
Each of these wells is significant, bringing safe drinking water to remote towns that had been praying for this for many years. Several years ago, the United Nations said that safe drinking water is a basic human right. Yet millions of people continue to suffer and die because they do not have safe drinking water. Thanks to our partnership, the future in the villages listed in this report will now be changed forever!
Each well represents safe drinking water. An abundant, reliable, year-round supply. No longer will the men, women, and children of this village be forced to drink unsafe, polluted water from stagnant streams and swamps.
Each well is located centrally in their communities. This is life-changing for girls who traditionally are expected to assist their mothers with domestic chores. One of the cultural responsibilities is to obtain drinking water for their families. This often meant getting up very early to draw water from lakes and shallow streams before it was stirred-up by the animals with whom they shared this water supply. Sadly, it is not uncommon to hear stories of young girls being raped as they undertake this long walk along dense jungle trails.
Location: Nyman Town Quarter #1
Todee District, Montserrado County, Population: 547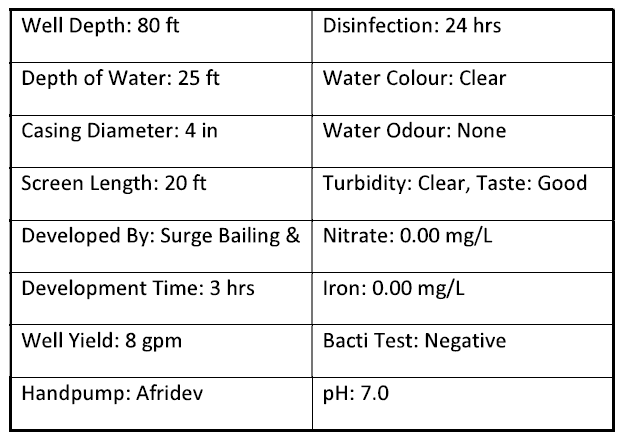 Community Description
Nyman Town Q#1 is located behind Division 21, the Firestone Rubber Plantation Sector. It is the last community located downhill of the Grand Town called Gorsue Town and was founded by an old man named Dikaqua. He went into this area with his family in 1969. Thereafter other people began to migrate into the town. This Town has its own school but without a clinic. The basic livelihood of the people is farming, petty trading, etc.
Problem Addressed
The lack of safe drinking water in this town have caused so many health issues to the community, especially for the children and elderly. The only sources they have are a hand-dug well and a creek, which took them about 18-25 minutes' walk from the center of town to get water from the creek. Bad water causes an outbreak of diseases like running stomachs, diarrhea, and skin rashes.
Project Impact
The arrival of the Water Charity Team brought relief to them when they were informed of the new hand pumps and the health and hygiene training that was about to take place in their town. The Workshop was conducted under a peaceful atmosphere where the participants were taught about disease transmission, hands washing, and water chlorination.
Location: Nyman Town Quarter #2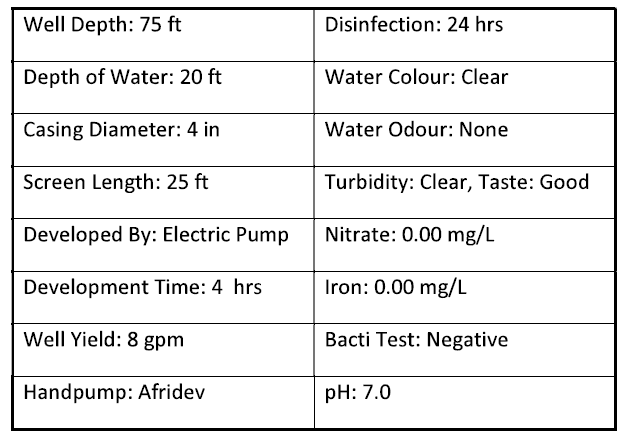 Todee District, Montserrado County, Population: 625
Community Description
Nyman Town Q#2 is located in the same town as Quarter one. It is the second community in Nyman town. The people of this Quarter are engaged in farming and burning coal.
Problem Addressed
The lack of safe drinking water in this community in other areas remains a huge challenge, the only source they have is a hand-dug well and a nearby creek. The distance from this quarter to the hand-dug well or the creek is about 15 to 20 minutes' walk. This has caused a widespread of sicknesses such as running stomach, diarrhea, and skin rashes
Project Impact
The people of this quarter were very happy when the Lifewater Health and Hygiene Team arrived to educate them about their basic health and hygiene practices. As the Workshop was conducted and they were taught about the basic hygiene practice to help them reduce the high risk of illness in their community and keep their environment clean and safe from sicknesses. The lesson taught was on how to chlorinate water before drinking and to wash their hands before eating and after using the toilet and to keep their surrounding clean of garbage and human feces.
Location: GweeTown Quarter #1
Todee District, Montserrado County, Population: 950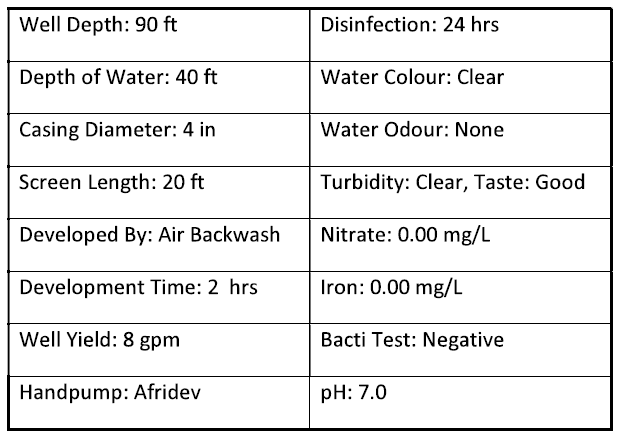 Community Description
Gwee Town Quarter 1 is located along the road leading to one of the most popular towns called Goba Town. The distance from Todee junction to Gwee Town about 5 minutes drive. It is the first big Town from the main Monrovia- Kakata high way called Todee junction. This Town according to the elders was established in the 18 century by the late Joseph P. Gwee. The major source of livelihood for them is farming, coal burning, along with motorcycle taxi mostly by the youth and other types of small businesses.
Problem Addressed
The Town has been suffering from several outbreaks of running stomach caused by unsafe drinking water. Some dwellers go blind and the lack of hygiene practices and bad water has led to quite a high child death rate. The people have been crying out for humanitarian assistance.
Project Impact
Water Charity Team conducted a Workshop for training and shared knowledge with the community on how to prevent communicable diseases and take good care of their environment for good health. "This Workshop has brought to our changes in the way of living by chlorinating our water and keeping the environment clean of garbage and disposal site", the Women Leader who represented the town chief said. She gives a big thank you to the WC family for the good work done for the community.
Please join us now in helping to completely repair all of them.
Water Charity Wells in Montserrado
ID#
Partner
Product
County
District
Community
Date
Community Size
Well Depth
latitude
longitude
Community Description
Water Quality
Flow Rate
Other Comments
2903
ODNGC
Major Rehab
Montserrado
Todee
Kartoe Town
16-03-2020
1,000-4,999
22
6.56
-10
Monrovia kakata high way
Good
2902
ODNGC
Major Rehab
Montserrado
Todee
Goba Town
16-03-2020
1,000-4,999
63
6.5
-10
Monrovia kakata highway
Good
2901
ODNGC
Major Rehab
Montserrado
Todee
Bahr
16-03-2020
500-999
34
6.49
-10
Monrovia kakata highway
Good
2849
COHDEP
Major Rehab
Montserrado
Todee
Zinger Town
19-02-2020
500-999
28
6.54
-11
The pump is right in the middle of the the town
Good
10.5
Very good
2848
COHDEP
Major Rehab
Montserrado
Todee
Guepulor
19-02-2020
1,000-4,999
51
6.51
-11
The pump is right on the corner of the town.
Good
10
Very good
2847
COHDEP
Major Rehab
Montserrado
Todee
Guepulor
19-02-2020
1,000-4,999
51
6.51
-11
The pump is right on the school campus
Good
11
Very good
2832
COHDEP
Major Rehab
Montserrado
Todee
Back Camp
16-02-2020
1,000-4,999
76
6.57
-10
At the end of the town,last pump on the left
Good
6
Good
2755
ODNGC
Major Rehab
Montserrado
Todee
Kalgai Town
03-12-2019
1,000-4,999
40
6.63
-10
Good
10
2754
ODNGC
Major Rehab
Montserrado
Todee
Kangain
17-01-2020
1,000-4,999
28
6.63
-10
Good
10
2753
ODNGC
Major Rehab
Montserrado
Todee
Sonkay Town
17-11-2019
499 or less
36
6.61
-10
Good
10
2712
ODNGC
Major Rehab
Montserrado
Todee
Zinnah town
31-12-2019
1,000-4,999
38
6.72
-10
Monrovia Kakata Highway
Good
2711
ODNGC
Major Rehab
Montserrado
Todee
Botoi Town
31-12-2019
1,000-4,999
36
6.76
-10
Monrovia Kakata Highway
Good
2710
ODNGC
Major Rehab
Montserrado
Todee
Gbai town
31-12-2019
500-999
36
6.69
-10
Monrovia Kakata Highway
Good
2709
ODNGC
Major Rehab
Montserrado
Todee
Yarkpai town
31-12-2019
499 or less
36
6.73
-10
Monrovia Kakata Highway
Good
2708
ODNGC
Major Rehab
Montserrado
Todee
Gbarkparmah
31-12-2019
1,000-4,999
35
6.69
-11
Monrovia Kakata Highway
Good
2618
ODNGC
Major Rehab
Montserrado
Todee
Kangain Town (GPS is wrong)
04-12-2019
1,000-4,999
24
6.53
-10
Monrovia Kakata Highway
Good
2617
ODNGC
Major Rehab
Montserrado
Todee
Kangain town (GPS is wrong)
04-12-2019
1,000-4,999
34
6.53
-10
Monrovia Kakata Highway
Good
2615
ODNGC
Major Rehab
Montserrado
Todee
Sunkai (GPS is wrong)
04-12-2019
1,000-4,999
36
6.53
-10
Monrovia Kakata Highway
Good
2614
ODNGC
Major Rehab
Montserrado
Todee
Kangain
04-12-2019
1,000-4,999
54
6.63
-10
Monrovia Kakata Highway
Good
2613
ODNGC
Major Rehab
Montserrado
Todee
Karto Town
04-12-2019
1,000-4,999
24
6.56
-10
Monrovia Kakata Highway
Good
2612
ODNGC
Major Rehab
Montserrado
Todee
Korto Town
04-12-2019
1,000-4,999
6.57
-10
Monrovia Kakata Highway
Good
2605
Life Water
Borehole
Montserrado
Todee
Nyman Town (Quarter #2)
02-12-2019
1,000-4,999
75
6.47
-10
This Town is Located behind division 21. From division 21 to this (Nyman Quarter#2) is about 5 minutes drive.
good
10
good Quality (2019-73)
2604
Life Water
Borehole
Montserrado
Todee
Nyman Town (Quarter#3)
02-12-2019
499 or less
100
6.47
-10
This Place is Located behind Division 21. From division 21 to Nyman is about 5 minutes drive.
good
10
Good Quality (2019-74)
2603
Life Water
Borehole
Montserrado
Todee
Nyman town (Quarter#1)
02-12-2019
500-999
80
6.47
-10
This town is Located behind Division 21. From Division 21 to Yeamah is about 6 minutes drive..
good
11
Good Quality(2019-72)
2602
Life Water
Borehole
Montserrado
Todee
Gwee Town (Quarter#2)
02-12-2019
499 or less
115
6.47
-10
This Town is Located behind Todee Junction, from the Junction to Gwee town is about 2 minutes drive..
good
10
Good Quality(2019-71)
2601
Life Water
Borehole
Montserrado
Todee
Gwee town (Quarter#1)
02-12-2019
1,000-4,999
90
6.47
-10
This Town is Located behind Todee Junction. From the Junction to Gwee Town is about 2 minutes drive..
good
10
good Quality(2019-65)
2600
Life Water
Borehole
Montserrado
Todee
Miatta town.
02-12-2019
499 or less
100
6.58
-10
This town is Located behind Morris Farm.. from Morris farm to miatta is about 5 minutes drive..
good
10
good Quality(2019-64)
2561
ODNGC
Major Rehab
Montserrado
Todee
Gwee Town
02-11-2019
1,000-4,999
25.6
6.47
-10
Monrovia Kakata Highway
Good
7
2559
ODNGC
Major Rehab
Montserrado
Todee
Bahr Town
02-11-2019
500-999
31.9
6.49
-10
Monrovia Kakata Highway
Good
6.6
2558
ODNGC
Major Rehab
Montserrado
Todee
Goba
02-11-2019
1,000-4,999
20
6.5
-10
Monrovia Kakata Highway
Good
6.1
2557
ODNGC
Major Rehab
Montserrado
Todee
Goba Town
02-11-2019
1,000-4,999
25.5
6.5
-10
Monrovia Kakata Highway
Good
7.8
2542
ODNGC
Major Rehab
Montserrado
Todee
Freeman Reserve
31-10-2019
1,000-4,999
34.7
6.45
-10
Located on the monrovia Kakata highway
Good
7.5
2523
Life Water
Borehole
Montserrado
Todee
Pleemu town
25-10-2019
1,000-4,999
65
6.59
-10
This place is Located Within Pleemu..
good
10
Good Quality(2019-58)
2525
Life Water
Borehole
Montserrado
Todee
Salami Town
23-10-2019
499 or less
60
6.54
-10
From Pleemu to Salami town is about 9 minutes drive..
good
10
good Quality(2019-60)
2524
Life Water
Borehole
Montserrado
Todee
Queue Town
20-10-2019
499 or less
70
6.55
-10
The road leading to Queue Town is Located at the left corner before entering Pleemu. From Pleemu to Queue Town is about ten minutes drive…
good
10
Good Quality(2019-59)
Water Charity Filter Towns
| | | | | |
| --- | --- | --- | --- | --- |
| District | Community | Date | Latitude | Longitude |
| Careysburg | Balatanah Town | 16-10-2019 | 6.420383333 | -10.58970333 |
| Careysburg | Bogarlo Town | 16-10-2019 | 6.4149503 | -10.6090994 |
| Careysburg | Children Home | 16-10-2019 | 6.4316593 | -10.605238 |
| Careysburg | Darlowors | 16-10-2019 | 6.431065 | -10.6247133 |
| Careysburg | David Town | 16-10-2019 | 6.4670718 | -10.6203124 |
| Careysburg | Fula Quarter | 16-10-2019 | 6.4453115 | -10.624363 |
| Careysburg | Gbokolle Town | 16-10-2019 | 6.407298333 | -10.59917 |
| Careysburg | Japan Shasha | 16-10-2019 | 6.457275 | -10.627645 |
| Careysburg | Kansuah | 16-10-2019 | 6.4235352 | -10.6165582 |
| Careysburg | Kansuah town | 16-10-2019 | 6.423563333 | -10.61651333 |
| Careysburg | King village | 16-10-2019 | 6.417705 | -10.61439 |
| Careysburg | Kondeh | 16-10-2019 | 6.4073501 | -10.6249636 |
| Careysburg | Louisiana Yard | 16-10-2019 | 6.4462597 | -10.6209097 |
| Careysburg | Monegan | 16-10-2019 | 6.4125745 | -10.6327867 |
| Careysburg | Nagaye town | 16-10-2019 | 6.416062 | -10.6352098 |
| Careysburg | New Village | 16-10-2019 | 6.4277233 | -10.63534 |
| Careysburg | Nyahkorlor town | 16-10-2019 | 6.467406667 | -10.54626167 |
| Careysburg | Nyeapolu town | 16-10-2019 | 6.4134558 | -10.6416983 |
| Careysburg | Rocket Mountain | 16-10-2019 | 6.4281282 | -10.6062332 |
| Careysburg | Sarffie | 16-10-2019 | 6.433125 | -10.6333117 |
| Careysburg | Somo | 16-10-2019 | 6.41499 | -10.58710667 |
| Careysburg | Somo Town | 16-10-2019 | 6.41391 | -10.58637 |
| Careysburg | Toeyah | 16-10-2019 | 6.3991291 | -10.6103115 |
| Careysburg | Walite | 16-10-2019 | 6.4310899 | -10.6143432 |
| Careysburg | Balatanah | 17-10-2019 | 6.4814171 | -10.5878407 |
| Careysburg | Ballah | 17-10-2019 | 6.473321 | -10.5832012 |
| Careysburg | Basal | 17-10-2019 | 6.4667863 | -10.5698763 |
| Careysburg | Beguia Town | 17-10-2019 | 6.4647371 | -10.5751282 |
| Careysburg | Bologarlague Town | 17-10-2019 | 6.4372133 | -10.5702133 |
| Careysburg | Civil compound | 17-10-2019 | 6.448141667 | -10.60637333 |
| Careysburg | Crewed | 17-10-2019 | 6.419493333 | -10.62461167 |
| Careysburg | Forkpah Town | 17-10-2019 | 6.474533333 | -10.55349 |
| Careysburg | Gonpue | 17-10-2019 | 6.497418333 | -10.53646 |
| Careysburg | Gotor | 17-10-2019 | 6.430505 | -10.58769667 |
| Careysburg | Kortu Town | 17-10-2019 | 6.481543333 | -10.54659833 |
| Careysburg | Lorma Village | 17-10-2019 | 6.474563333 | -10.55031167 |
| Careysburg | Moinga | 17-10-2019 | 6.4126468 | -10.6327944 |
| Careysburg | Molly Town | 17-10-2019 | 6.432735 | -10.5708867 |
| Careysburg | Monkapgai Town | 17-10-2019 | 6.438205 | -10.5640133 |
| Careysburg | Nagia | 17-10-2019 | 6.4161414 | -10.6351821 |
| Careysburg | Namieh | 17-10-2019 | 6.43796 | -10.5842 |
| Careysburg | Seword | 17-10-2019 | 6.439113333 | -10.5806 |
| Careysburg | Travels Town | 17-10-2019 | 6.4341782 | -10.5627855 |
| Careysburg | Yarkpazuh town | 17-10-2019 | 6.454095 | -10.593835 |
| Careysburg | Borto | 18-10-2019 | 6.477768333 | -10.60047333 |
| Careysburg | Cooper Farm | 18-10-2019 | 6.462585 | -10.50018167 |
| Careysburg | Diamond creek | 18-10-2019 | 6.481193333 | -10.60103667 |
| Careysburg | Flomo Town | 18-10-2019 | 6.4191034 | -10.5711269 |
| Careysburg | Gbolo Town | 18-10-2019 | 6.427315 | -10.5818967 |
| Careysburg | Gonogala Town | 18-10-2019 | 6.4278317 | -10.58365 |
| Careysburg | Ima town | 18-10-2019 | 6.462201667 | -10.603835 |
| Careysburg | Kiam Town | 18-10-2019 | 6.455481667 | -10.53598 |
| Careysburg | Lasana Town | 18-10-2019 | 6.421775 | -10.5742333 |
| Careysburg | Masa farm | 18-10-2019 | 6.463278333 | -10.55335667 |
| Careysburg | Naiwelee Village | 18-10-2019 | 6.406926667 | -10.53461833 |
| Careysburg | Nimaly | 18-10-2019 | 6.4554183 | -10.506685 |
| Careysburg | Porto town | 18-10-2019 | 6.477778333 | -10.60047667 |
| Careysburg | Sackie Town | 18-10-2019 | 6.4251783 | -10.5800565 |
| Careysburg | Sangale | 18-10-2019 | 6.455925 | -10.559565 |
| Careysburg | Togbaward town | 18-10-2019 | 6.46704 | -10.55163833 |
| Careysburg | B village | 19-10-2019 | 6.424458333 | -10.50766333 |
| Careysburg | Banda kpana farm | 19-10-2019 | 6.425823333 | -10.51073667 |
| Careysburg | Bonnie's Village | 19-10-2019 | 6.446556667 | -10.49709667 |
| Careysburg | Clopolay Town | 19-10-2019 | 6.43536 | -10.49069 |
| Careysburg | Galashue town | 19-10-2019 | 6.434281667 | -10.51908167 |
| Careysburg | Gboko | 19-10-2019 | 6.4164033 | -10.5314617 |
| Careysburg | Gboto Town | 19-10-2019 | 6.432858333 | -10.49042167 |
| Careysburg | Harwa | 19-10-2019 | 6.42647 | -10.53489 |
| Careysburg | Keseleh Village | 19-10-2019 | 6.39741 | -10.49847833 |
| Careysburg | Koto | 19-10-2019 | 6.4409321 | -10.5364949 |
| Careysburg | Kpana | 19-10-2019 | 6.422395 | -10.50909 |
| Careysburg | Mamie pepper | 19-10-2019 | 6.438188 | -10.5349158 |
| Careysburg | Marchant | 19-10-2019 | 6.4448938 | -10.5387419 |
| Careysburg | Nyemah | 19-10-2019 | 6.42447 | -10.532675 |
| Careysburg | SaahNyumah Village | 19-10-2019 | 6.438901667 | -10.49006333 |
| Careysburg | Sackor village | 19-10-2019 | 6.427825 | -10.51492667 |
| Careysburg | Sharmon Village | 19-10-2019 | 6.43146 | -10.48978333 |
| Careysburg | Taties Town | 19-10-2019 | 6.437488333 | -10.49086333 |
| Careysburg | Jack Tucker Village | 20-10-2019 | 6.427693333 | -10.53348833 |
| Careysburg | Kandy farm | 20-10-2019 | 6.41014 | -10.53324167 |
| Careysburg | Karsina Village | 20-10-2019 | 6.445886667 | -10.495545 |
| Careysburg | Gbolomie town | 21-10-2019 | 6.48708 | -10.51756833 |
| Careysburg | Jackson Farm | 21-10-2019 | 6.400866667 | -10.50868667 |
| Careysburg | Kamah | 21-10-2019 | 6.483491667 | -10.52764167 |
| Careysburg | New land community | 21-10-2019 | 6.398313333 | -10.51761 |
| Careysburg | Sammie Town | 21-10-2019 | 6.398383333 | -10.523575 |
| Careysburg | Sekaley town | 21-10-2019 | 6.494193333 | -10.518715 |
| Careysburg | Tulamu | 21-10-2019 | 6.4856 | -10.52182333 |
| Careysburg | Tuopleh Town | 21-10-2019 | 6.414036667 | -10.50979 |
| Careysburg | Yarkollie | 21-10-2019 | 6.492461667 | -10.51269833 |
| Careysburg | Bassa town | 22-10-2019 | 6.461076667 | -10.519305 |
| Careysburg | Crawford Fram | 22-10-2019 | 6.466051667 | -10.64534667 |
| Careysburg | Date town | 22-10-2019 | 6.452276667 | -10.57106833 |
| Careysburg | Fahntaylor town | 22-10-2019 | 6.466913333 | -10.53103667 |
| Careysburg | Gbahn, s town | 22-10-2019 | 6.472518333 | -10.53498667 |
| Careysburg | Gbamu | 22-10-2019 | 6.47426 | -10.536745 |
| Careysburg | God gift Community | 22-10-2019 | 6.40239 | -10.6045 |
| Careysburg | Gorgor Town | 22-10-2019 | 6.462991667 | -10.656075 |
| Careysburg | John qwah town | 22-10-2019 | 6.483678333 | -10.53883 |
| Careysburg | Porte Hill | 22-10-2019 | 6.458716667 | -10.63902333 |
| Careysburg | Sangbeh Town | 22-10-2019 | 6.455408333 | -10.65705333 |
| Careysburg | Tartar Town | 22-10-2019 | 6.476158333 | -10.54386333 |
| Careysburg | Barkar Town | 23-10-2019 | 6.464678333 | -10.67817 |
| Careysburg | Boi town | 23-10-2019 | 6.498741667 | -10.62077 |
| Careysburg | Carter Town | 23-10-2019 | 6.463503333 | -10.68025833 |
| Careysburg | Clinton | 23-10-2019 | 6.469253333 | -10.66509667 |
| Careysburg | Clinton Town | 23-10-2019 | 6.469235 | -10.66509833 |
| Careysburg | Daniel wright | 23-10-2019 | 6.453295 | -10.70131833 |
| Careysburg | December | 23-10-2019 | 6.476286667 | -10.660735 |
| Careysburg | Jawajah | 23-10-2019 | 6.499511667 | -10.61925833 |
| Careysburg | Joe Ricks | 23-10-2019 | 6.471813333 | -10.66303833 |
| Careysburg | Kpakallah Town | 23-10-2019 | 6.463686667 | -10.68374 |
| Careysburg | Middle town | 23-10-2019 | 6.483326667 | -10.63329667 |
| Careysburg | Raymond camp | 23-10-2019 | 6.487295 | -10.6543 |
| Careysburg | Saul Town | 23-10-2019 | 6.461428333 | -10.69271167 |
| Careysburg | Weaduo town | 23-10-2019 | 6.51926 | -10.60847667 |
| Careysburg | Zicock town | 23-10-2019 | 6.513236667 | -10.615835 |
| Careysburg | Zubah | 23-10-2019 | 6.471328333 | -10.66508333 |
| Careysburg | Billimue | 26-10-2019 | 6.431238333 | -10.65052833 |
| Careysburg | Fire Point | 26-10-2019 | 6.475036667 | -10.6479 |
| Careysburg | Gbelley | 26-10-2019 | 6.432611667 | -10.65414167 |
| Careysburg | Gbenker | 26-10-2019 | 6.452333333 | -10.68954167 |
| Careysburg | Gbenker town | 26-10-2019 | 6.452263333 | -10.689405 |
| Careysburg | Gois | 26-10-2019 | 6.426953333 | -10.666185 |
| Careysburg | Gorgeous Armah town | 26-10-2019 | 6.476936667 | -10.65501833 |
| Careysburg | Harris | 26-10-2019 | 6.4760867 | -10.6508083 |
| Careysburg | John Pickup Town | 26-10-2019 | 6.444711667 | -10.66723167 |
| Careysburg | Korker Town | 26-10-2019 | 6.476048333 | -10.64961333 |
| Careysburg | L.Jackson Community | 26-10-2019 | 6.443716667 | -10.66690667 |
| Careysburg | Mcgill | 26-10-2019 | 6.449773333 | -10.68886667 |
| Careysburg | Mousekolleh | 26-10-2019 | 6.486906667 | -10.64695333 |
| Careysburg | Nancy Walker | 26-10-2019 | 6.44887 | -10.67035167 |
| Careysburg | Water hole town | 26-10-2019 | 6.40108 | -10.50346667 |
| Todee | Leipolu town | 13-01-2020 | 6.5654486 | -10.5107091 |
| Todee | Gai Town | 14-01-2020 | 6.570573519 | -10.4893769 |
| Todee | Kortuma | 14-01-2020 | 6.573529523 | -10.48760078 |
| Todee | Marsh Town | 14-01-2020 | 6.5792249 | -10.48463627 |
| Todee | Saybay George Town | 14-01-2020 | 6.5173367 | -10.534535 |
| Todee | Tamba | 14-01-2020 | 6.5175371 | -10.5255452 |
| Todee | Vatekeh Town | 14-01-2020 | 6.579093514 | -10.48465764 |
| Todee | Watta Town | 14-01-2020 | 6.51559 | -10.537845 |
| Todee | Cotton Town | 16-01-2020 | 6.513016667 | -10.53129 |
| Todee | Harman Farm /Fallah Town | 16-01-2020 | 6.517388333 | -10.45809833 |
| Todee | Holder 1 | 16-01-2020 | 6.5763617 | -10.5141783 |
| Todee | Rebbeca Fatm | 16-01-2020 | 6.525491667 | -10.47116 |
| Todee | Taylor 1 Town | 16-01-2020 | 6.5846779 | -10.5193024 |
| Todee | Taylor 2 Town | 16-01-2020 | 6.5901869 | -10.5264236 |
| Todee | Willie Town | 16-01-2020 | 6.5696632 | -10.5143516 |
| Todee | Yaryoyo Town | 16-01-2020 | 6.519888333 | -10.46285333 |
| Todee | Feleyequla Town | 17-01-2020 | 6.474445 | -10.43716333 |
| Todee | Gboplay Town | 17-01-2020 | 6.51489 | -10.45600833 |
| Todee | Jovan Town | 17-01-2020 | 6.466701667 | -10.417765 |
| Todee | Natea Town | 17-01-2020 | 6.474313333 | -10.43312333 |
| Todee | Peeza | 17-01-2020 | 6.50177 | -10.44618167 |
| Todee | Todee Junction | 17-01-2020 | 6.466185 | -10.41765667 |
| Todee | Zolon | 17-01-2020 | 6.518426667 | -10.44203167 |
| Todee | 19 Jungition | 18-01-2020 | 6.461316667 | -10.42052 |
| Todee | A. B Tolbert Farm | 18-01-2020 | 6.620455 | -10.5636867 |
| Todee | Barwobrown Town | 18-01-2020 | 6.6004134 | -10.5621136 |
| Todee | Bawobron Farm | 18-01-2020 | 6.6144083 | -10.5506 |
| Todee | Benben Town | 18-01-2020 | 6.526561667 | -10.58107833 |
| Todee | Bonner Town | 18-01-2020 | 6.6002317 | -10.5550683 |
| Todee | Diasuah Towm | 18-01-2020 | 6.452793333 | -10.415505 |
| Todee | Flomo Towm | 18-01-2020 | 6.455043333 | -10.41873333 |
| Todee | James Samgo Town | 18-01-2020 | 6.5644328 | -10.4907443 |
| Todee | Jammy Town | 18-01-2020 | 6.5911867 | -10.5132567 |
| Todee | John Town | 18-01-2020 | 6.588275 | -10.5134517 |
| Todee | Nehn Town | 18-01-2020 | 6.458446667 | -10.41062833 |
| Todee | Pipe Town | 18-01-2020 | 6.6135083 | -10.5677833 |
| Todee | Tamba Farm | 18-01-2020 | 6.485203333 | -10.45363333 |
| Todee | Tengbeh Town | 18-01-2020 | 6.447993333 | -10.41066167 |
| Todee | Truly Town | 18-01-2020 | 6.6282383 | -10.5780367 |
| Todee | Tulu Town | 18-01-2020 | 6.6281883 | -10.5780133 |
| Todee | Varney Town | 18-01-2020 | 6.498163333 | -10.462375 |
| Todee | Vartekeh | 18-01-2020 | 6.6200241 | -10.553069 |
| Todee | Vartekeh Town | 18-01-2020 | 6.6200017 | -10.55313 |
| Todee | Velenkpalasue | 18-01-2020 | 6.46384 | -10.409185 |
| Todee | Wallah Town | 18-01-2020 | 6.6251767 | -10.5514967 |
| Todee | Yeagbla Town | 18-01-2020 | 6.499646667 | -10.46844 |
| Todee | Charles Luke | 19-01-2020 | 6.462245 | -10.46817 |
| Todee | Dehdeh Town | 19-01-2020 | 6.466183333 | -10.49828 |
| Todee | Fahan Twon | 19-01-2020 | 6.484501667 | -10.43282333 |
| Todee | Gboto Town | 19-01-2020 | 6.5407162 | -10.5557941 |
| Todee | Kpaingba Village | 19-01-2020 | 6.5429003 | -10.5205641 |
| Todee | Malalu Town | 19-01-2020 | 6.456436667 | -10.47367333 |
| Todee | Pabia Village | 19-01-2020 | 6.5462501 | -10.5125503 |
| Todee | Richard Village | 19-01-2020 | 6.458383333 | -10.47239167 |
| Todee | Sonnie Town | 19-01-2020 | 6.595635 | -10.5194667 |
| Todee | Weasangba Town | 19-01-2020 | 6.5438915 | -10.5549859 |
| Todee | Zalamu Town | 19-01-2020 | 6.5422055 | -10.5513785 |
| Todee | Adjanna Town | 20-01-2020 | 6.644753 | -10.5761377 |
| Todee | Bana Farm | 20-01-2020 | 6.467108333 | -10.49865167 |
| Todee | Banda Konnah | 20-01-2020 | 6.6800117 | -10.57544 |
| Todee | Bletana | 20-01-2020 | 6.472295 | -10.49397667 |
| Todee | Boumah Town | 20-01-2020 | 6.5401814 | -10.5539854 |
| Todee | Do We 'S Town | 20-01-2020 | 6.493735 | -10.49938333 |
| Todee | Don Don Town | 20-01-2020 | 6.6714782 | -10.5721856 |
| Todee | Fayaway Town | 20-01-2020 | 6.495219 | -10.5538118 |
| Todee | Freeman Town | 20-01-2020 | 6.5316264 | -10.5566081 |
| Todee | George Moko Town | 20-01-2020 | 6.480453333 | -10.49179833 |
| Todee | Gorzu | 20-01-2020 | 6.473318333 | -10.48430667 |
| Todee | Heaven Know | 20-01-2020 | 6.6435733 | -10.564245 |
| Todee | Hunder Town | 20-01-2020 | 6.6554267 | -10.5827967 |
| Todee | Kpallah Town | 20-01-2020 | 6.486826667 | -10.49570167 |
| Todee | Law Point | 20-01-2020 | 6.672095 | -10.5917817 |
| Todee | Love Point | 20-01-2020 | 6.6687267 | -10.5906467 |
| Todee | Miatta Towm | 20-01-2020 | 6.581396667 | -10.42188 |
| Todee | Mind Your Mouth | 20-01-2020 | 6.64904 | -10.5592233 |
| Todee | Pa Soul On Village | 20-01-2020 | 6.468248333 | -10.49800167 |
| Todee | Parmore Village | 20-01-2020 | 6.4919889 | -10.5497144 |
| Todee | Patrick Willie Hill | 20-01-2020 | 6.6323267 | -10.5595083 |
| Todee | Pension Town | 20-01-2020 | 6.472503333 | -10.49648 |
| Todee | Soumlana Town | 20-01-2020 | 6.474586667 | -10.49550167 |
| Todee | Tokar Town | 20-01-2020 | 6.497751667 | -10.496155 |
| Todee | Tom Kollie Town | 20-01-2020 | 6.62529 | -10.5605683 |
| Todee | Vai P Reeves | 20-01-2020 | 6.491086667 | -10.508205 |
| Todee | Wold Bank 1 | 20-01-2020 | 6.57392 | -10.40528833 |
| Todee | Zoe Town | 20-01-2020 | 6.5280181 | -10.5569364 |
| Todee | Barnoe Town | 21-01-2020 | 6.635515 | -10.5953783 |
| Todee | Gbayan | 21-01-2020 | 6.486405 | -10.41049 |
| Todee | Gokpai Town | 21-01-2020 | 6.4826561 | -10.4243575 |
| Todee | Gonjahasiahn Town | 21-01-2020 | 6.636765 | -10.60482 |
| Todee | John Y Village | 21-01-2020 | 6.62759 | -10.5900383 |
| Todee | Kayen Town | 21-01-2020 | 6.4896894 | -10.4184121 |
| Todee | Lighting Farm | 21-01-2020 | 6.6365033 | -10.56361 |
| Todee | Mohama Village | 21-01-2020 | 6.6439467 | -10.5908017 |
| Todee | Zinc Camp | 21-01-2020 | 6.4803264 | -10.4031114 |
| Todee | Cooper Farm | 22-01-2020 | 6.5131382 | -10.3906005 |
| Todee | Cooper Farm New Land Village | 22-01-2020 | 6.4866883 | -10.4001303 |
| Todee | Dekegar | 22-01-2020 | 6.51823 | -10.3847017 |
| Todee | Kanga | 22-01-2020 | 6.5147885 | -10.3897785 |
| Todee | Moingai Town | 22-01-2020 | 6.4889829 | -10.3854167 |
| Todee | Bobbie Toe | 23-01-2020 | 6.5051376 | -10.3999377 |
| Todee | Gargar Town | 23-01-2020 | 6.5922236 | -10.4608803 |
| Todee | Garnett Farm | 23-01-2020 | 6.5118296 | -10.4019163 |
| Todee | Guikporlorsu | 23-01-2020 | 6.5005632 | -10.4076733 |
| Todee | Japan Town | 23-01-2020 | 6.5954421 | -10.4287689 |
| Todee | Junior Sirleaf Farm | 23-01-2020 | 6.5128734 | -10.4014363 |
| Todee | Karsoyan Farm | 23-01-2020 | 6.5103572 | -10.4081041 |
| Todee | Ketter Farm | 23-01-2020 | 6.548865 | -10.452995 |
| Todee | Kolleh Zuahn Town | 23-01-2020 | 6.5722775 | -10.4414811 |
| Todee | Kollehzuahn Town | 23-01-2020 | 6.5724 | -10.44154 |
| Todee | Kpenebu Town | 23-01-2020 | 6.5819475 | -10.4597321 |
| Todee | Loge Party Farm | 23-01-2020 | 6.5003533 | -10.4021033 |
| Todee | Mamipelly | 23-01-2020 | 6.5015909 | -10.4058291 |
| Todee | Martin | 23-01-2020 | 6.5059295 | -10.4005091 |
| Todee | Momah Village | 23-01-2020 | 6.5080017 | -10.4102483 |
| Todee | Musa Towm | 23-01-2020 | 6.55262 | -10.4493017 |
| Todee | Myunah Town | 23-01-2020 | 6.5011018 | -10.4014174 |
| Todee | Sirleaf | 23-01-2020 | 6.5151049 | -10.4048072 |
| Todee | Tampa Village | 23-01-2020 | 6.5057822 | -10.4016517 |
| Todee | Yarqueque Town | 23-01-2020 | 6.5874794 | -10.4533484 |
| Todee | Bayamah Town | 24-01-2020 | 6.5270041 | -10.3907995 |
| Todee | Bloar Town | 24-01-2020 | 6.553085 | -10.4714967 |
| Todee | David Hiama Farm | 24-01-2020 | 6.5133794 | -10.3986373 |
| Todee | Korkaleh Town | 24-01-2020 | 6.55333 | -10.4666333 |
| Todee | Seyaefiv Town | 24-01-2020 | 6.5108619 | -10.3862742 |
| Todee | Sis Sarah Farm | 24-01-2020 | 6.4764345 | -10.40342 |
| Todee | Valeiyehn Town | 24-01-2020 | 6.5071656 | -10.3765375 |
| Todee | Vialayea | 24-01-2020 | 6.543965 | -10.4384617 |
| Todee | Washington | 24-01-2020 | 6.5330933 | -10.46219 |
| Todee | Washington 2 | 24-01-2020 | 6.5269417 | -10.4568983 |
| Todee | Blackie Town | 25-01-2020 | 6.5576974 | -10.5029627 |
| Todee | Gbalasua Town | 25-01-2020 | 6.6461523 | -10.5685835 |
| Todee | Mouse Towm | 25-01-2020 | 6.5551514 | -10.4986553 |
| Todee | Bass Town | 29-01-2020 | 6.5420372 | -10.547789 |
| Todee | Dogbalon Town | 18-02-2020 | 6.536634567 | -10.50017807 |
| Todee | Kollie Town | 19-02-2020 | 6.7158978 | -10.5141369 |
| Todee | Abdul Farm | 20-02-2020 | 6.72507 | -10.493175 |
| Todee | Bayeseato Village | 20-02-2020 | 6.750778333 | -10.51371167 |
| Todee | Bontoe Town | 20-02-2020 | 6.72776105 | -10.52441452 |
| Todee | Boyo Town | 20-02-2020 | 6.75957785 | -10.52809847 |
| Todee | Bushmen Town | 20-02-2020 | 6.7229 | -10.50370667 |
| Todee | Dekeigar Town | 20-02-2020 | 6.6506097 | -10.5389979 |
| Todee | Fourday Farm | 20-02-2020 | 6.7597484 | -10.52670053 |
| Todee | Joe Village | 20-02-2020 | 6.74918295 | -10.50500712 |
| Todee | John Piezen Village | 20-02-2020 | 6.757582183 | -10.52490913 |
| Todee | Larmie Village | 20-02-2020 | 6.6574345 | -10.5382923 |
| Todee | Manyakia Town | 20-02-2020 | 6.754435 | -10.48880667 |
| Todee | Monneh Town | 20-02-2020 | 6.719838333 | -10.49617167 |
| Todee | Natee Town | 20-02-2020 | 6.759761667 | -10.52836667 |
| Todee | Nyenpue | 20-02-2020 | 6.6357555 | -10.53672 |
| Todee | Nyenpue Town | 20-02-2020 | 6.6357489 | -10.5367375 |
| Todee | Saimia Village | 20-02-2020 | 6.759678717 | -10.52841305 |
| Todee | Sangbeh Tue Town | 20-02-2020 | 6.6543227 | -10.5407243 |
| Todee | Sumo Town | 20-02-2020 | 6.748325 | -10.50212667 |
| Todee | Torwah Town | 20-02-2020 | 6.759761667 | -10.52809667 |
| Todee | Tutufa Village | 20-02-2020 | 6.759616483 | -10.52835405 |
| Todee | Tutufar Village | 20-02-2020 | 6.759661667 | -10.52840667 |
| Todee | Vanny Town | 20-02-2020 | 6.6765753 | -10.5391428 |
| Todee | Watts Town | 20-02-2020 | 6.722312433 | -10.52039498 |
| Todee | Zolodee Town | 20-02-2020 | 6.752873333 | -10.49158167 |
| Todee | Ben Johnson | 21-02-2020 | 6.814570533 | -10.53358518 |
| Todee | Darkina Village | 21-02-2020 | 6.6882483 | -10.5450867 |
| Todee | Dennis Farm | 21-02-2020 | 6.80356745 | -10.55470552 |
| Todee | John Howard | 21-02-2020 | 6.78731 | -10.53557 |
| Todee | Joy Joy Ma | 21-02-2020 | 6.6699548 | -10.5135853 |
| Todee | Karbo Town | 21-02-2020 | 6.781480817 | -10.51036578 |
| Todee | Kpanajuah Town | 21-02-2020 | 6.788795 | -10.50738833 |
| Todee | Kulajah Town | 21-02-2020 | 6.792936667 | -10.50483167 |
| Todee | Larma Village | 21-02-2020 | 6.79163 | -10.53939333 |
| Todee | Lorma Village | 21-02-2020 | 6.791562267 | -10.5393227 |
| Todee | Mano Village | 21-02-2020 | 6.663933 | -10.5102543 |
| Todee | Natee 2 Town | 21-02-2020 | 6.800471667 | -10.540255 |
| Todee | Perry Village | 21-02-2020 | 6.6728781 | -10.5021465 |
| Todee | Play Play Village | 21-02-2020 | 6.6661954 | -10.5055267 |
| Todee | Rather Village | 21-02-2020 | 6.799632333 | -10.53755227 |
| Todee | Samukai Town | 21-02-2020 | 6.6737461 | -10.5013347 |
| Todee | Taeweh Washington'S Town | 21-02-2020 | 6.714846967 | -10.53284702 |
| Todee | Takpor Village | 21-02-2020 | 6.6757613 | -10.5033448 |
| Todee | Tarquoi Town | 21-02-2020 | 6.7772864 | -10.51767827 |
| Todee | Yarkpai Village | 21-02-2020 | 6.662923 | -10.5100161 |
| Todee | Bono Kani | 22-02-2020 | 6.7752013 | -10.5059438 |
| Todee | Damiwellie Town | 22-02-2020 | 6.77720945 | -10.49216228 |
| Todee | David Town | 22-02-2020 | 6.771693767 | -10.49830397 |
| Todee | Diral Farm | 22-02-2020 | 6.796896233 | -10.50298497 |
| Todee | Duncan'S Farm | 22-02-2020 | 6.777148667 | -10.49224245 |
| Todee | Dural Farm | 22-02-2020 | 6.796884417 | -10.50289592 |
| Todee | Edward Bess Town | 22-02-2020 | 6.761203333 | -10.50155167 |
| Todee | Foukpah Village | 22-02-2020 | 6.796246667 | -10.49864667 |
| Todee | Gbalatuse Village | 22-02-2020 | 6.642191667 | -10.51898188 |
| Todee | Glikpah Town | 22-02-2020 | 6.796662667 | -10.49886872 |
| Todee | Isaac Mulbah Town | 22-02-2020 | 6.743289383 | -10.45783242 |
| Todee | Jenneh Towm | 22-02-2020 | 6.6381511 | -10.5137248 |
| Todee | Modoba Village | 22-02-2020 | 6.73858455 | -10.4676338 |
| Todee | Morris Sirleaf | 22-02-2020 | 6.795831833 | -10.5027168 |
| Todee | Peter Howard | 22-02-2020 | 6.780001333 | -10.48136967 |
| Todee | Pizeh Town | 22-02-2020 | 6.757446667 | -10.50344167 |
| Todee | Robert Town | 22-02-2020 | 6.731499817 | -10.47108293 |
| Todee | Sir Leaf Town | 22-02-2020 | 6.7651512 | -10.50229878 |
| Todee | Yaffa Town | 22-02-2020 | 6.6456802 | -10.5169918 |
| Todee | Bulahgue Town | 24-02-2020 | 6.7166696 | -10.4626466 |
| Todee | Gbejay Town | 24-02-2020 | 6.7296245 | -10.4648662 |
| Todee | Kimue Town | 24-02-2020 | 6.711886667 | -10.46319167 |
| Todee | Kpah Town | 24-02-2020 | 6.704109 | -10.4629219 |
| Todee | Mcgill Fram | 24-02-2020 | 6.7224366 | -10.4335616 |
| Todee | Moses Papmore | 24-02-2020 | 6.7081398 | -10.46393 |
| Todee | Mulbah Towm | 24-02-2020 | 6.738514383 | -10.46760992 |
| Todee | Panzou Town | 24-02-2020 | 6.7275012 | -10.4591839 |
| Todee | Sunday | 24-02-2020 | 6.731035 | -10.47793333 |
| Todee | Talons Town | 24-02-2020 | 6.7192709 | -10.4646188 |
| Todee | Author Town | 25-02-2020 | 6.64259865 | -10.46195825 |
| Todee | Beadee Town | 25-02-2020 | 6.606171717 | -10.43453698 |
| Todee | Dickson | 25-02-2020 | 6.64806765 | -10.470851 |
| Todee | Joekplee Town | 25-02-2020 | 6.601033333 | -10.428085 |
| Todee | Johnson Town | 25-02-2020 | 6.64669695 | -10.47222045 |
| Todee | Kokolu Village | 25-02-2020 | 6.6527217 | -10.49287318 |
| Todee | Kpanalolo Town | 25-02-2020 | 6.6106773 | -10.4583157 |
| Todee | Manjoe Town | 25-02-2020 | 6.650635317 | -10.46909085 |
| Todee | Morris Town | 25-02-2020 | 6.63311325 | -10.45955823 |
| Todee | Sammie Town | 25-02-2020 | 6.608556717 | -10.43842002 |
| Todee | Tutu Town | 25-02-2020 | 6.6126666 | -10.4480381 |
| Todee | Volwoo Town | 25-02-2020 | 6.650651667 | -10.486355 |
| Todee | Baigola Towm | 26-02-2020 | 6.754637067 | -10.45502415 |
| Todee | Dorleh Farm | 26-02-2020 | 6.7599343 | -10.47469365 |
| Todee | Kpardes Town | 26-02-2020 | 6.753204983 | -10.44477092 |
| Todee | Tools Town | 26-02-2020 | 6.769715817 | -10.41641558 |
| Todee | Bankaroll Town | 27-02-2020 | 6.65310635 | -10.45691903 |
| Todee | Bimah Town | 27-02-2020 | 6.726337867 | -10.44758333 |
| Todee | Coffee Farm | 27-02-2020 | 6.5573102 | -10.4052123 |
| Todee | Gbandi Town | 27-02-2020 | 6.664516833 | -10.45987578 |
| Todee | Gbango Towm | 27-02-2020 | 6.5531489 | -10.4259535 |
| Todee | Gorzuardia Town | 27-02-2020 | 6.648857867 | -10.45868575 |
| Todee | Jamse Brooks | 27-02-2020 | 6.5536423 | -10.4178579 |
| Todee | Kaigbo Village | 27-02-2020 | 6.5971693 | -10.4010117 |
| Todee | Mantoe Town | 27-02-2020 | 6.657183833 | -10.45305737 |
| Todee | Qui Towm | 27-02-2020 | 6.552662 | -10.4323576 |
| Todee | Sando Town | 27-02-2020 | 6.664320283 | -10.45850822 |
| Todee | Singbeh Lon Towm | 27-02-2020 | 6.5554299 | -10.4204097 |
| Todee | Tayepar | 27-02-2020 | 6.6014039 | -10.3999513 |
| Todee | Vaikai Towm | 27-02-2020 | 6.5977915 | -10.4134272 |
| Todee | Wold Bank2 | 27-02-2020 | 6.589594933 | -10.40493062 |
| Todee | Zontodonvillage | 27-02-2020 | 6.667083483 | -10.46210127 |
| Todee | Nyarquie Town | 28-02-2020 | 6.756515167 | -10.48087748 |
| Todee | Carter Town | 29-02-2020 | 6.77461125 | -10.45164255 |
| Todee | Kiayeavillage | 29-02-2020 | 6.762432417 | -10.46343498 |
| Todee | Muika Farm | 29-02-2020 | 6.76832215 | -10.4783611 |
| Todee | Yelejuah Town | 29-02-2020 | 6.757900567 | -10.4531365 |
| Todee | Danmore Town | 01-03-2020 | 6.53595325 | -10.45870438 |
| Todee | Back Setoman | 26-03-2020 | 6.429445 | -10.695765 |
| Todee | Baima Village | 26-03-2020 | 6.6830658 | -10.420726 |
| Todee | Company Camp | 26-03-2020 | 6.748949767 | -10.40813202 |
| Todee | Dan Town | 26-03-2020 | 6.397031667 | -10.68891833 |
| Todee | Domayer'S Town | 26-03-2020 | 6.694856833 | -10.41973745 |
| Todee | Gibson Town | 26-03-2020 | 6.70459035 | -10.42139575 |
| Todee | Kokar Town | 26-03-2020 | 6.4178 | -10.690345 |
| Todee | Kpolon Town | 26-03-2020 | 6.6814965 | -10.415347 |
| Todee | Lama Town | 26-03-2020 | 6.44059 | -10.705895 |
| Todee | Louisiana Cassava Hill Community | 26-03-2020 | 6.411823333 | -10.71114333 |
| Todee | Pepper Village | 26-03-2020 | 6.41981 | -10.688975 |
| Todee | Power Town | 26-03-2020 | 6.416605 | -10.69678167 |
| Todee | Smowood Town | 26-03-2020 | 6.731406417 | -10.41713565 |
| Todee | Vessal Town | 26-03-2020 | 6.7361626 | -10.41818192 |
| Todee | Worwor Town | 26-03-2020 | 6.412911667 | -10.68936833 |
| Todee | Yargapue Town | 26-03-2020 | 6.690306683 | -10.4193888 |
| Todee | Bono Mamay Town | 27-03-2020 | 6.69532475 | -10.45602807 |
| Todee | Jimmy Town | 27-03-2020 | 6.686970617 | -10.45110835 |
| Todee | Mitta Town | 27-03-2020 | 6.6747966 | -10.44223268 |
| Todee | Nargowah Town | 27-03-2020 | 6.677673117 | -10.42659203 |
| Todee | Sickie Town | 27-03-2020 | 6.68386625 | -10.44445683 |
| Todee | Tamba Town | 27-03-2020 | 6.6760327 | -10.44810775 |
| Todee | Tumay Town | 27-03-2020 | 6.664281067 | -10.43317712 |
| Todee | Yarwayeh Town | 27-03-2020 | 6.672706917 | -10.43830763 |
| Todee | Anthony | 28-03-2020 | 6.445318333 | -10.67564833 |
| Todee | Baby Town | 28-03-2020 | 6.384823333 | -10.68339667 |
| Todee | Gotolor Town | 28-03-2020 | 6.417401667 | -10.68675833 |
| Todee | Jacque Town | 28-03-2020 | 6.386598333 | -10.682975 |
| Todee | Jarwolo Town | 28-03-2020 | 6.445318333 | -10.67564833 |
| Todee | Massah Jun | 28-03-2020 | 6.416548333 | -10.68070833 |
| Todee | Solor Town | 28-03-2020 | 6.41328 | -10.68377333 |
| Todee | Via Community | 28-03-2020 | 6.401871667 | -10.68210167 |
| Todee | Afried Village | 29-03-2020 | 6.353483333 | -10.61783667 |
| Todee | Bracon Village | 29-03-2020 | 6.35113 | -10.618665 |
| Todee | Careers Village | 29-03-2020 | 6.380535 | -10.658075 |
| Todee | Dennis Town | 29-03-2020 | 6.391893333 | -10.65519167 |
| Todee | Roberson Town | 29-03-2020 | 6.380061667 | -10.65623 |
| Todee | Robert Village | 29-03-2020 | 6.379328333 | -10.65501 |