Tkibuli Public School No. 1 Water Project – Georgia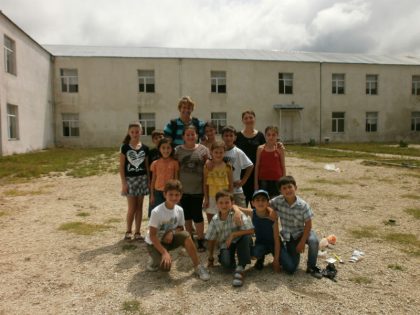 Location
Tkibuli, Imereti Region, Republic of Georgia
Community Description
The mountain town of Tkibuli is located at the foot of the Nakerela mountain in west-central Georgia. It is situated at the northern top of the region Imereti, close to the region Rach'a, located between two man-made reservoirs.
Tkibuli is known for coal mining, as it had nine functional mines at one point in time. Only one is functional now, however. It's also known for its tea, which is sold throughout the country.
Tkibuli Public School No. 1 is located in Tkibuli. Water is available at the school from the central city water supply. The central pipes go to a well that is in the yard. From the well there is underground piping that is connected to the toilets and sinks in the school building.
The piping system deteriorated such that as of 2 years ago, the sinks and toilets could not be used.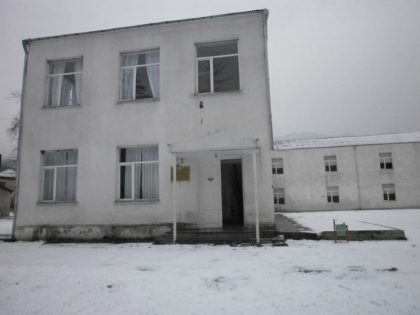 Project Description
This project is to install running water to supply the bathrooms at the school.
The project will bring running water to two sinks in the students' bathrooms, and to 12 toilets in both the students' and teachers' bathrooms. (The teachers' bathrooms already have sinks with running water.)
Water Charity funds will be used to buy materials, including 15 meters of flashing hose, 11 flash top locks, two taps, 11 connecting hoses, and 12 tanks. They will also pay for some skilled labor.
The community will provide workers to help with the installations.
A local doctor will facilitate free hygiene/hand-washing trainings prior to the official opening of the new facilitates.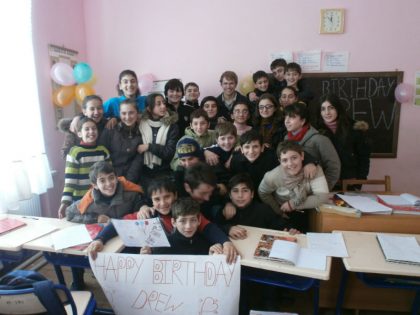 In addition, the workers will instruct and facilitate a technical training, which will show eventual users how to use and properly maintain the new equipment.
Project Impact
548 students and 47 teachers will benefit from the project.
Peace Corps Volunteer Directing Project
Drew Sullivan
Comments
The project will give the students and teachers the opportunity to flush the toilets and properly wash their hands. This will improve and promote hygiene and healthy habits at the school.
Dollar Amount of Project
$520.00
Donations Collected to Date
$520.00
Dollar Amount Needed
$0.00 – This project has been fully funded through the generosity the friends and family of Peace Corps Volunteer Drew Sullivan.
We encourage others to continue to donate using the Donate button below, and we will notify Drew of your donation. Additional funds will be used to fund the next project by Drew and/or those of other PCVs in the country of service.
This project has been finished. To read about the conclusion of the project, CLICK HERE.