Third Public School of Sagarejo Water Project – Georgia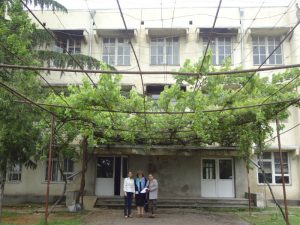 Location
Sagarejo, Kakheti, Georgia
Community Description
Sagarejo is a small, agrarian town located near the Azeri border in East Georgia. Sagarejo's climate is arid, and in the summer temperatures will reach the 40s (Celsius).
Sagarejo is a heavily agricultural community composed mostly of ethnic Georgians and Azeris (who are the minority).
The Third Public School of Sagarejo serves the community's poorest populations, including many ethnically Azeri children. Due to local political alliances and the location on the outskirt of the town, it receives the smallest amount of funding from the local government.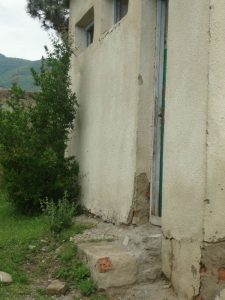 There was once a water faucet in the school's yard, but part of its piping was removed and sold years ago.
Problem Addressed
Due to a shortage in funding, and the inability of the parents to donate funds, the school lacks the basic means to supply water to its children. This means children are unable to wash their hands or to get a drink during their day at school.
Project Description
This project is to install a water system to provide for the needs of the school.
Piping will be run from a nearby water supply pipeline to the tap in the front yard of the school and to the bathroom area. A water fountain will be built in the front yard, and a sink will be installed next to the outdoor bathroom.
The work will be done by a local plumber under the direction of the school director. The director will purchase the materials in Sagarejo or in Tbilisi from local providers.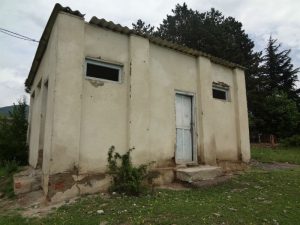 Water Charity funds will be used to purchase the materials, including piping, fittings, and cement, and also to pay for the skilled labor.
Parents will donate money to purchase stones, clamps, iron pipes, the faucet, and insulation, and will cover any unexpected expenses.
Project Impact
70 students and 25 teachers will directly benefit from the project.
Peace Corps Volunteer Directing Project
Emily New, PCRV
Comments
This is an important project for the school, and will improve the health and well-being of the students and teachers.
Emily is a Peace Corps Response Volunteer (PCRV), having served as a Peace Corps Volunteer in Georgia from 2010 to 2012.
Dollar Amount of Project
$555.00
Donations Collected to Date
$555.00
Dollar Amount Needed
$0.00 – This project has been funded through the generosity of the Paul Bechtner Foundation.
We encourage others to continue to donate using the Donate button below, and we will notify PCRV Emily New of your donation. Additional funds will be used to fund the next project by Emily and/or those of other PCVs in the country of service.

This project has been finished. To read about the conclusion of the project, CLICK HERE.