Thiewal Lao Women's Groups Well Project – Senegal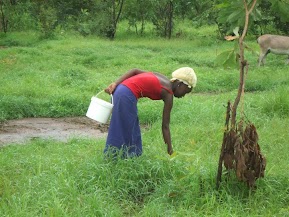 Location
Thiewal Lao, Mampatim department, Kolda region, Senegal
Community Description
Thiewal Lao has just under 500 residents. They are all ethnically Pulaar (speaking Fulakunda).
The community has a history of working with Peace Corps, with two volunteers having previously worked in the community. Last year, the previous PCV helped the community form and construct a women's garden. However, the garden has remained unused, largely because of a lack of sufficient water for irrigation.
There is one well to provide water for the large garden, to be used by two women's groups, but it is of insufficient depth. There is one storage basin, but it is not large enough for the needs of all the women who wish to work in the garden.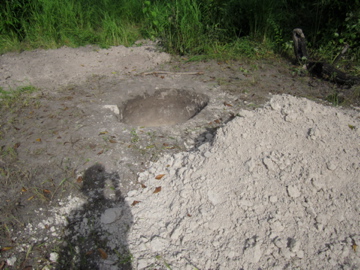 Project Description
This project is to dig a well and repair and upgrade the community garden.
The well will be dug by hand to a depth of 50 meters.
The fence around the garden will be repaired, and a basin for water storage will be built.
Two men in the community who have experience digging wells will obtain all the materials and construct the well. They will then run PVC piping to a large basin approximately 30 meters from the well.
Water Charity funds will be used for labor and materials.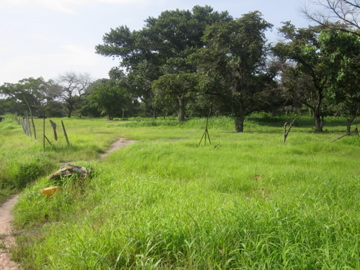 Project Impact
54 women in the two women's groups will directly benefit from the project. The availability of fresh vegetables will indirectly benefit the entire community.
Peace Corps Volunteer Directing Project
Stephanie Griffin
Comments
This is a very modest project that will build upon the work that has already been done to assist local women's groups to engage in gardening. It will allow the participants to provide for their families, and also receive financial remuneration for vegetables sold. It will also benefit the community at large by improving its access to vegetables for proper nutrition.
Dollar Amount of Project
$175.00
Donations Collected to Date
$175.00
Dollar Amount Needed
$0.00 – This project has been fully funded through the generosity of Catherine Van De Veer, of Hanalei, HI, USA.
We encourage others to continue to donate using the Donate button below, and we will notify Peace Corps Volunteer Stephanie Griffin of your donation. Additional funds will be used to fund the next project by Stephanie and/or those of other PCVs in the country of service.

This project has been finished. To read about the conclusion of the project, CLICK HERE.