Teugue-Ndogui Ecole 1 Latrine Project – Senegal
Location
Teugue-Ndogui, Department of Kebemer, Region of Louga, Senegal
Community Description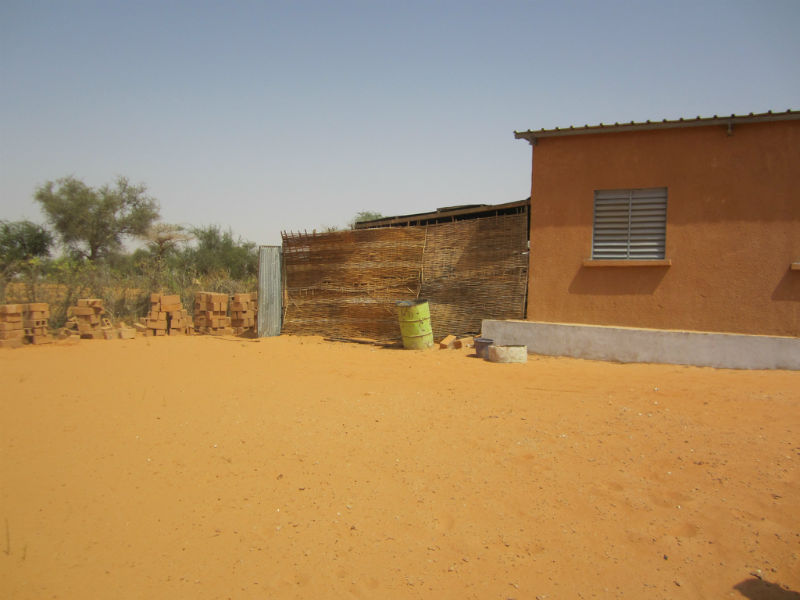 Teugue-Ndogui is a small village in Northern Senegal with about 1,000 people of Wolof ethnicity. Subsistence farming and animal husbandry are the main source
s of income, although due to the close proximity to regional capitals and cities, community members migrate during the work week in search of opportunities.
Built by the Communite Rurale Association in 2009, Teugue-Ndogui now has an elementary school where, in addition to locals, students from nearby villages (radius of five-kilometers) travel to attend as well. Currently, the school is composed of one completed building which has two classrooms and an enclosure nearby that houses an additional classroom.
There is no bathroom facility at the school. During the day, the older school children are able to walk to a nearby house to use their bathroom facility, but the
younger children must wait or head to the bushes to relieve themselves.
Project Description
This project is to build a basic 2-compartment latrine for the elementary school in Teugue-Ndogui.
The tank will be lined with bricks and then covered with a slab of cement. Each toilet compartment will have a metal roof and doors.
The first step in the work is to have the septic tank dug, followed by the purchase and transportation of materials. Once this is done, the mason will come make bricks and begin construction.
Project funds will purchase the cement, doors, roofing, and plastic tubing needed to construct the latrine.
The remaining material needed, along with the labor of digging the septic tank, will be provided by the village.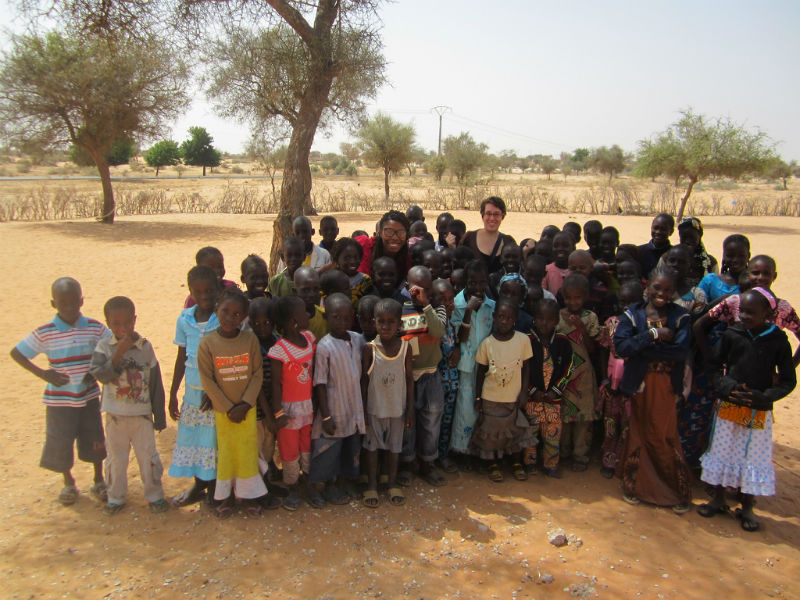 The community has given responsibility to the school director for coordinating the project, including the community contribution, the purchasing of materials, and the hiring of labor.
A local mason will be hired to do the work. The village will also provide transportation of materials to the location, which is 10 kilometers from the store.
The community is planning a future project to expand access to water on the school grounds.
Project Impact
90 people will benefit from the project, including 62 students, 3 teachers, 1 school director, and 24 people in 2 households who previously opened their homes to the students for water and to use the bathroom.
Peace Corps Volunteer Directing Project
Lyzz Ogunwo and Rachel Gonnella
Comments
This is a necessary and basic infrastructure project that will have an immediate impact on the health and wellbeing of the students and the community at large.
Dollar Amount of Project
$555.00
Donations Collected to Date
$555.00
Dollar Amount Needed
$0.00 – This project has now been fully funded through the generosity of The Soneva SLOW LIFE Trust as a part of their Clean Water Projects initiative.
We encourage others to continue to donate using the Donate button below, and we will notify Peace Corps Volunteer Lyzz Ogunwo of your donation. Additional funds will be used to fund the next project by Lyzz and/or those of other PCVs in the country of service.

This project has been finished. To read about the conclusion of the project, CLICK HERE.