Conclusion of Taraclia Pump Project – Moldova
This project has been completed under the direction of Peace Corps Volunteer Miki Lendenmann.
To read about the beginning of the project, CLICK HERE.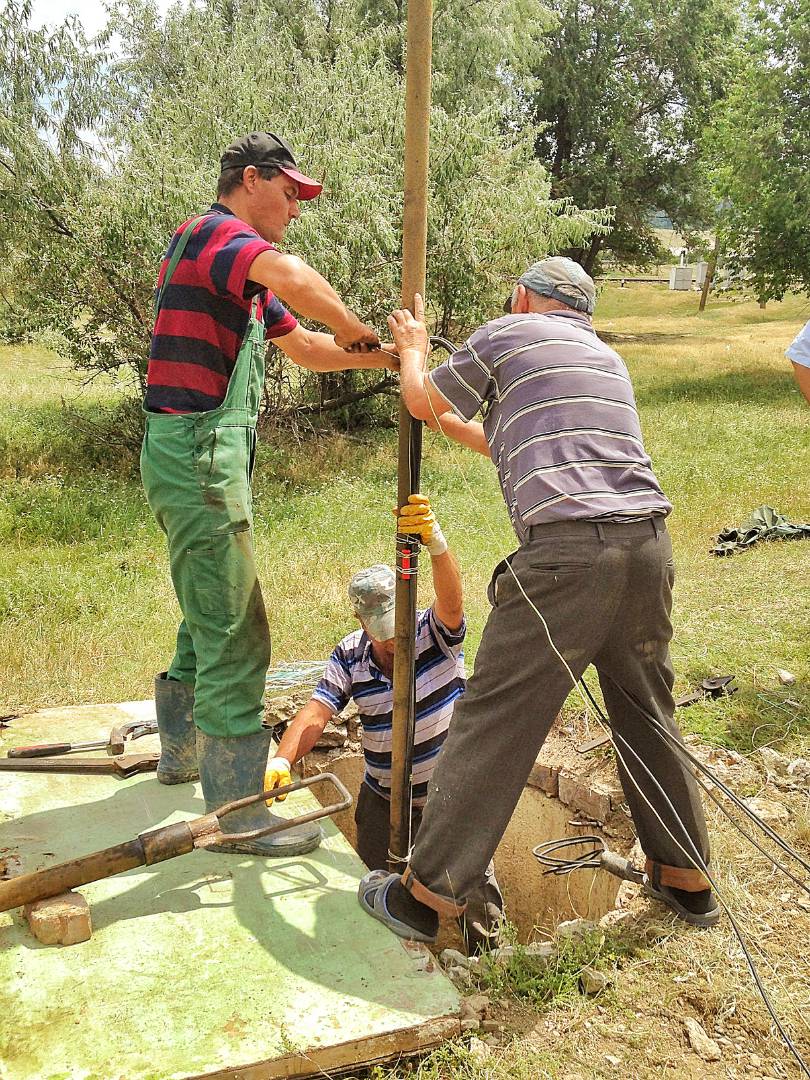 Miki Reports:
On behalf of my local partner and my community, I thank you Water Charity providing funding for our modern water pump project! I also thank you for your patience for its results. It took longer than expected for the pump to arrive and to schedule its installation. It was shipped from Romania and arrived in the capital in June.

On July 2, the modern water pump was installed in Taraclia. Attached are several photos from the process. The process took about 8 hours and the pre-modern pump survey was completed by Popov on July 21.

Thank you again for Water Charity's generous support and for making a difference in Taraclia!

Sincerely,
Miki
As a result of this project, 13,500 people have access to safe water!
Water Charity and the National Peace Corps Association would like to thank Miki once again for executing such a fine project, and we would also like to thank all the supporters and contributors who helped make this possible.
Though this project has been successfully completed, we still are looking to recoup $4,300 of what we spent on it. All funds collected this way will go towards helping us pre-fund the next project in keeping with our model. By pre-funding projects out of our pocket, we are able to get these projects going immediately, and then are able to offer to donors projects that are already underway or completed… while other charities collect money for projects they won't even start for half a year or more. This is an opportunity to adopt a project that has had a proven and positive effect on a community in need.