Conclusion of Svey Leu High School Latrine Project – Cambodia
This project has been completed under the direction of Peace Corps Volunteer Ann Choi. It was the first project in the Let Girls Learn Program.
The project was designed to install two new latrines for female students and to construct a water system that would be functional during the entire year.
To read about the beginning of the project, CLICK HERE.
Here is a summary of Ann's report:
The construction has been completed.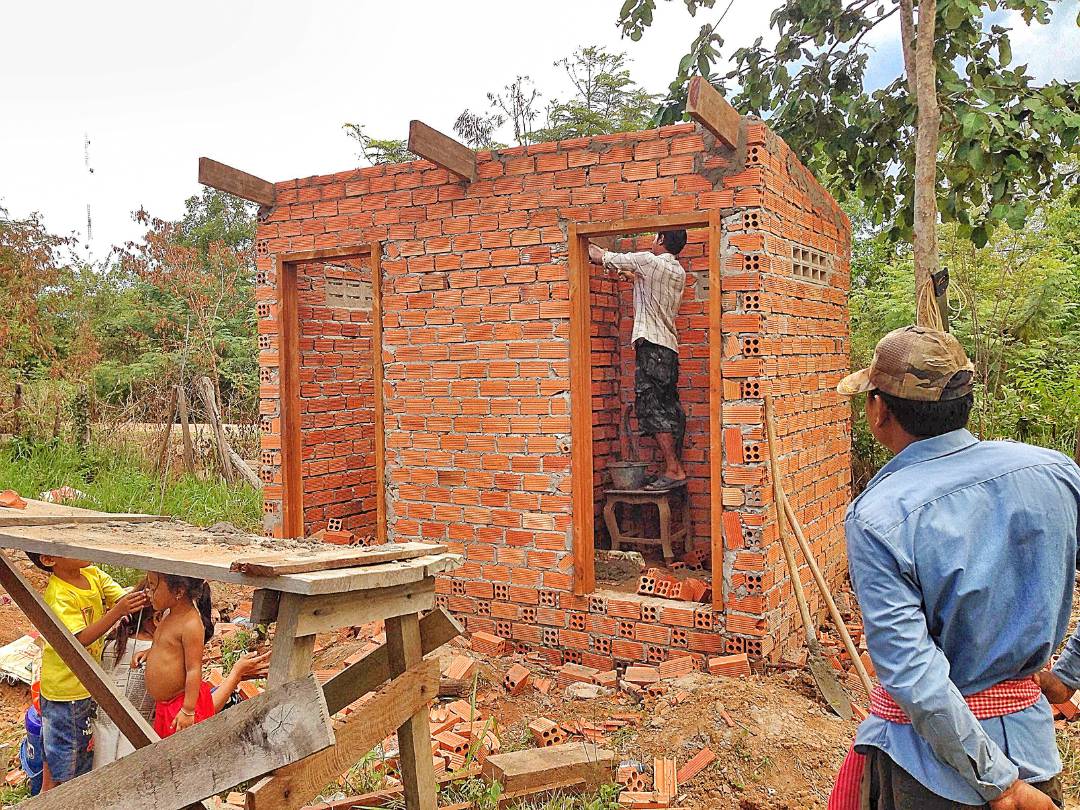 Things did not go exactly as planned, which really showed me how difficult development work is, but the school now has 2 new latrines that are currently being used by our female students! Due to machinery malfunction, rain, rice planting season, and finals, the water system construction was delayed but has finally been finished.
Before starting construction, we had the female students fill out a survey regarding their use of the school's existing latrines. Most said they've skipped school while menstruating due to the school's lack of facilities and many said they didn't use the latrines at all.
In 5 months, we will distribute a post-construction survey and get a better idea of the impact that these projects have had on the lives of the girls.
As an added benefit, the school was able to use dirt from excavating the pond to level out some of the school grounds and set the foundation for a couple of school gardens.
The commune independently paid for further excavation of the pond as they needed dirt for a new community building. Finally, I was able to secure soap donations from a local NGO.
At the beginning of the new school year, which will be in October or November, the 14 students who attended a youth camp put on by my province mates and I will also educate other students on proper latrine hygiene (flushing after use and handwashing).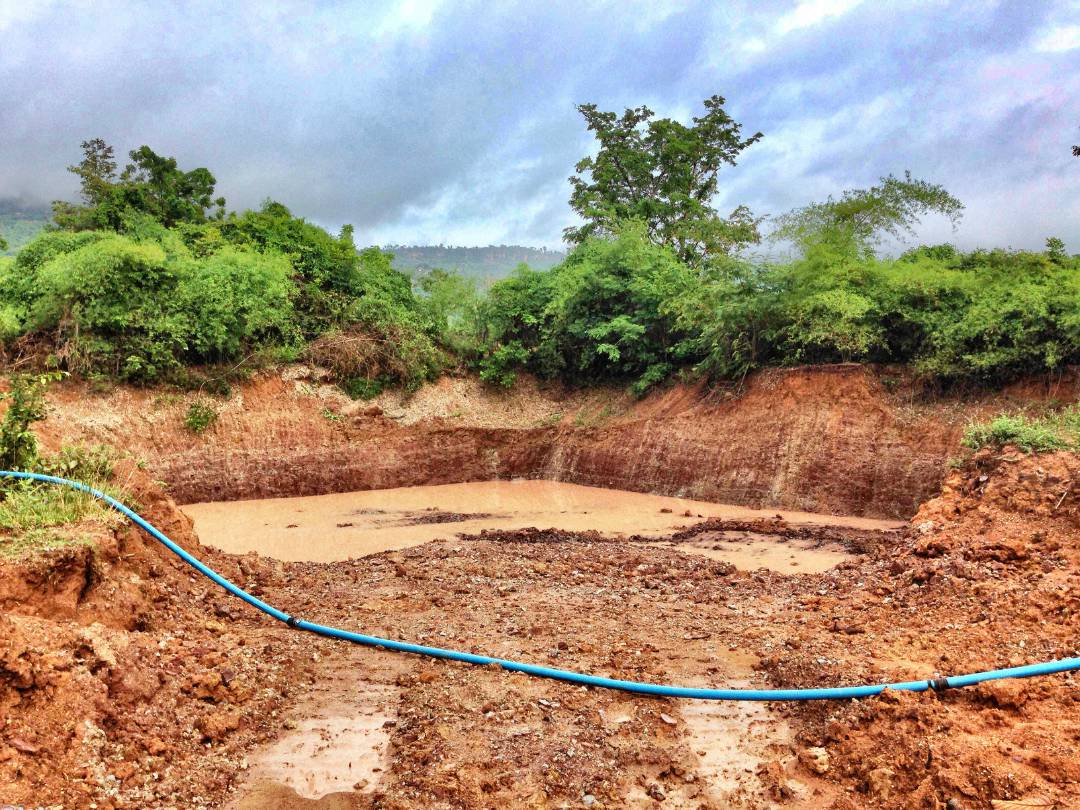 I had the opportunity to interview two students, Sammy and Samnang, to determine how they felt about the project. Sammy will be in 8th grade and Samnang will be in 11th grade this coming November.
Sammy is so grateful that she will have access to the new latrines, and a water system to keep the latrines clean, throughout her next 5 years of school. She believes the new facilities will be especially helpful during an exercise class, as she'll have a clean place to prepare herself before class and wash up after class. Sammy also appreciates that the latrines are high quality and hopes her fellow students will help in maintaining them.
Samnang is glad that our school finally has clean latrines for female students to take care of themselves, especially if they have stomach aches or are menstruating. Samnang has skipped class in the past, due to the school's lack of hygienic facilities, in order to avoid potential embarrassment. She said if you were to have an accident at school, you wouldn't have been able to clean yourself – you'd have to bike home dirty. Samnang believes attending school on a regular basis will be much easier during her last year.
These two girls, like many students at our school, live in households that do not have latrines. Both Sammy and Samnang said they hope that one day their homes will have latrines as well.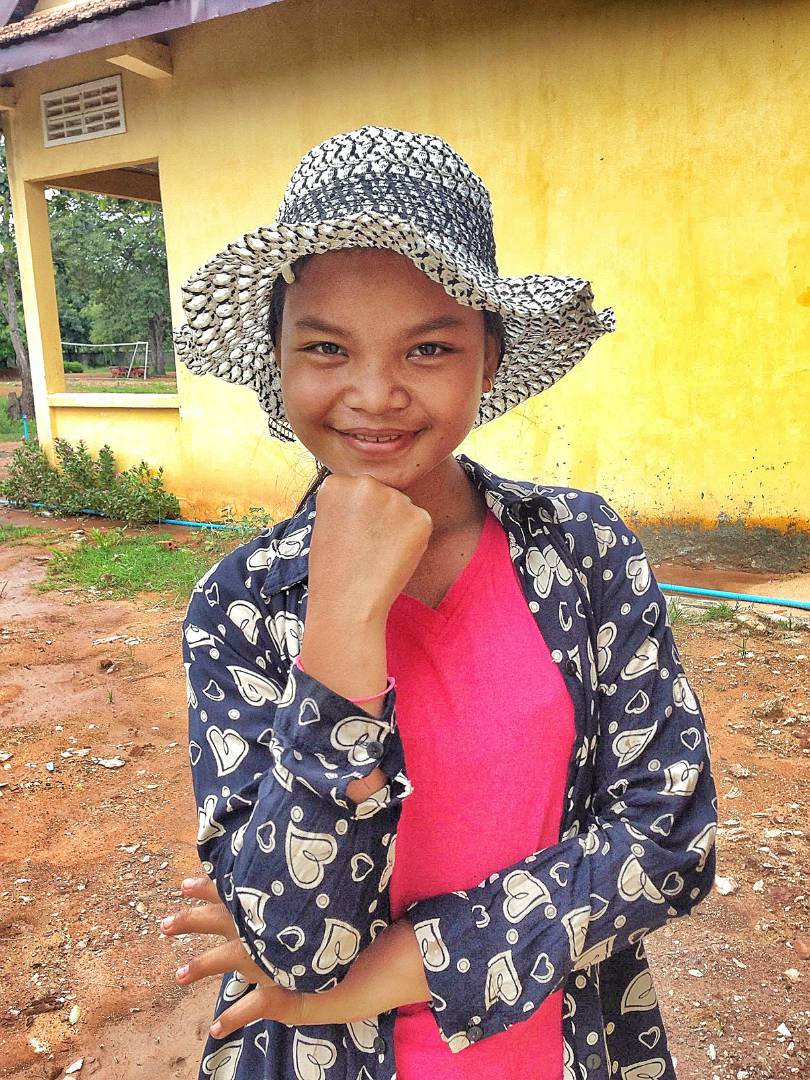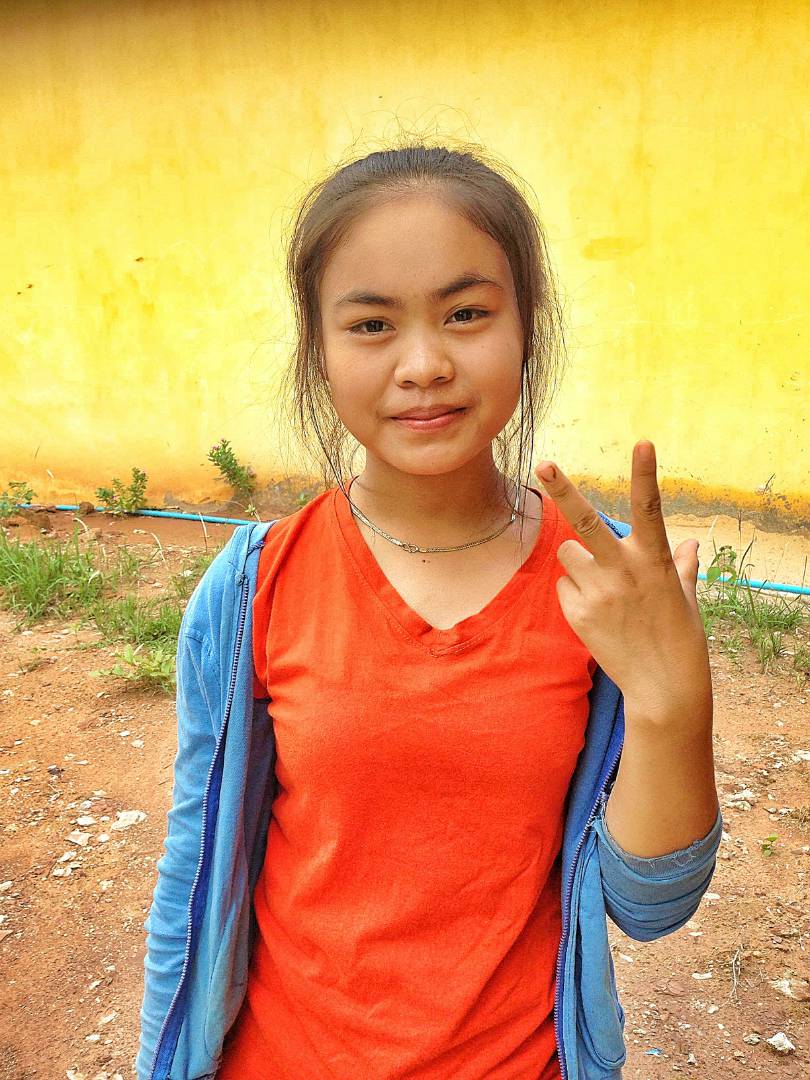 We would like to thank Ann once again for executing such a fine project. We are also proud to have funded the very first Let Girls Learn project in the world… and to have completed it quickly and successfully.

This project is not yet fully funded. So, if you like what we have done here, feel free to contribute to it. Invest in a proven and successful development project… the very first of the ambitious LGL Program no less.