Sololá Water Filter Project, Phase 3 – Guatemala
This project is made possible through the partnership of Water Charity and the National Peace Corps Association.


Location
Pahaj, Santa Lucia Utatlan, and San Juan la Laguna communities – Sololá, Guatemala
Community Description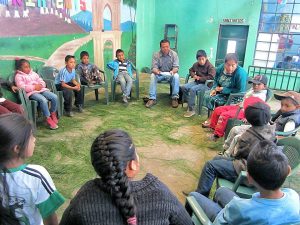 All of the communities reside in Solola, the second poorest department of Guatemala, where 94% of the families live on less than $3.00 per day.
Problem Addressed
The water quality is rather poor in these villages, and waterborne illnesses are widespread.
Water Charity has had 91 Sawyer water filters installed in the region since 2014, through Mil Milagros (NGO run by RPCV and WC alum).  These filters are now being utilized in 45 classrooms, five school kitchens, and 41 homes.  Mil Milagros has monitored the use of the filters through weekly visits to the schools and continued follow-up with the families.  The children have asked for water filters for their homes because they are now drinking water at school and want to be able to do so at home as well.
The mothers have asked for the filters because they have learned through Mil Milagros' training that they need to ensure that their children are as healthy as possible.  Sources estimate that 90-95% of the water in Guatemala is contaminated.  So, while the mothers have learned that water is the best thing to give their children to drink, they don't have a source of clean water in their homes, and water can often be more expensive than sugary drinks.  One mother leader mentioned, "My children are asking for water at home instead of 'fresco' (a sugary fruit drink), and I want to be able to give it to them, but there isn't anywhere near my house to get water."
Project Description
50 Sawyer water filters will be installed in the homes of "mother leaders" in the three communities.
Mil Milagros will distribute the filters to leaders of its early childhood nutrition, school nutrition, and health and hygiene commissions, as well as give a demonstration on the correct installation and use of the filters.  The coordinators will then follow up with mother leaders to ensure proper maintenance and use long term.
Project Impact
300+ people will benefit directly.  Friends, neighbors and visitors to these homes, will also enjoy access to clean, safe drinking water.
Returned Peace Corps Volunteer Directing Project
Carolyn Daly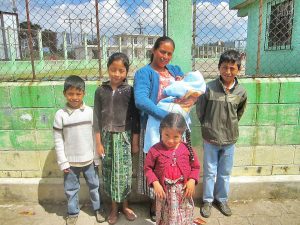 Monitoring and Maintenance
Mil Milagros (1,000 Miracles) is the NGO in Sololâ that Carolyn runs, and they will monitor the success of this project.
Comments
This is Carolyn's 4th project with Water Charity.  As mentioned above, this project is a continuation of the work done in the first 3 projects, and it builds upon the successes they achieved.  This project falls under the Filters for Life Program – Worldwide which Water Charity enacted to help spread the Sawyer, carbon nanotube filter technology to people in need. We are happy to support the fine work that Carolyn is doing in this region.
To read about the previous projects Carolyn has done with us, click the following links:
Links to the conclusions of these fine projects can be found at the end of their project pages.
Dollar Amount of Project
$2,500
Donations Collected to Date
$2,500
Dollar Amount Needed
$0.00 – This project has been fully funded through the generosity of Michael and Carla Boyle of Nelsonville, OH, USA.
Any additional donations will go to future projects in Guatemala.

This project has been completed.  To read about the conclusion, CLICK HERE.