Sokone Women's Garden Well Project – Senegal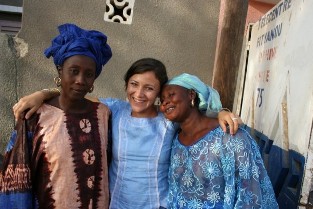 Location
Sokone, Senegal
Community Description
Sokone is a small town located in the region of Fatick and the department of Foundiougne, in Senegal, West Africa. Sokone has a population of 16,096; and it is divided primarily amongst Serrers (60%), Wolofs (22%), and Diolas (5%).
The town of Sokone has an active women's group of 30 women called "CercleTakku Leeguey Diamaguene Sokone" which began in 2007. Since its establishment, this group has been undertaking projects involving fruit and vegetable transformation, tie-dying, food security, women's health and education, Wolof language alphabetization and gardening.
The group of 30 women is organized, with a president (Fama Njeng), vice president (Mama Gaye), and treasurer (Nyappale Cisse). They recently started a gardening project with the hopes of ensuring food security for their community.
Project Description
This project is to dig a well to provide water for the community garden, and potable water for use by the rest of the community. The well will be dug by a local man to a depth of eleven meters to ensure year-round access to water. It will be a simple well, incorporating a rope and pulley to retrieve water.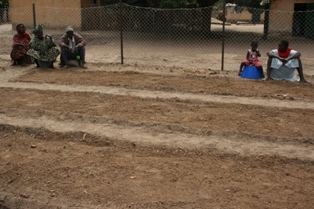 Project funds will be used to pay for materials, including cement, metal support bars, rope, pulley and bucket. In addition, the funds will pay for the transportation of materials as well as the masonry labor required to build the well.
The community will assume the obligation of maintaining the well upon completion.
Project Impact
This project will provide clean water for 30 members of the women's group, for irrigation of the community garden. In addition, it will provide potable water for the Diammageune neighborhood of Sokone, which encompasses approximately 1,000 people.
Peace Corps Volunteer Directing Project
Laura Coberly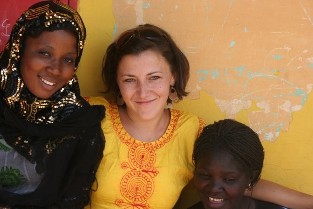 Comments
This well will provide food security for the women participating and will provide drinking water for the surrounding neighborhood. It produces a high impact at an extremely low cost.
Sustainability will be ensured through the control and maintenance of the well by an active community group.
Dollar Amount of Project
$500.00
Donations Collected to Date
$500.00
Dollar Amount Needed
$0.00 – This project has been fully funded, through the generosity of Matthew Krzyston, of Delhi, New York, USA
We encourage others to continue to donate using the Donate button below, and we will notify Peace Corps Volunteer Laura Coberly of your donation. Additional funds will be used to fund the next project by Laura and/or those of her counterpart PCVs in Senegal.
This project has been completed. To read about the conclusion of this project, CLICK HERE.