Socourani Deep Well Project – Mali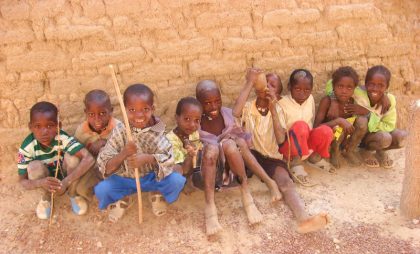 Location
Socourani, Koulikoro, Mali,
Community Description
Socourani is a small farming village of approximately 425 people located in the Koulikoro Region of Mali. This village is like many other small villages in that it has no electricity or running water, but is unlike many other villages in that it has no school, no mosque, no boutique, and no cell phone reception.
In addition, one thing that sets Socourani apart is its lack of wells, and more importantly, lack of water in the wells. While there are 10 personal wells within the community, every one of them is dry, year-round, causing everyone to have to fetch water at the village hand pumps for all water needs.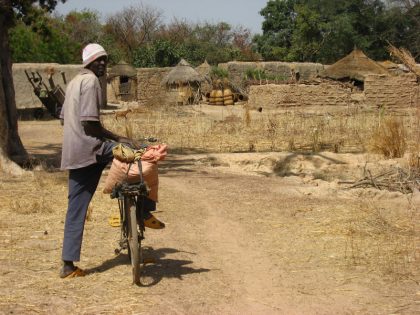 The villagers have tried deepening their wells in search of water, but the wells have all collapsed, as the people do not have the knowledge or the resources to brace their wells.
Villagers spend a lot of time waiting at the community pump or traveling long distances to neighboring villages' wells to fetch water for their animals.
Project Description
This project is to construct a large diameter community deep well.
Project funds will be used for purchasing cement, rebar, tools, transportation of these materials, and local mason labor to make and lay the bricks in the well.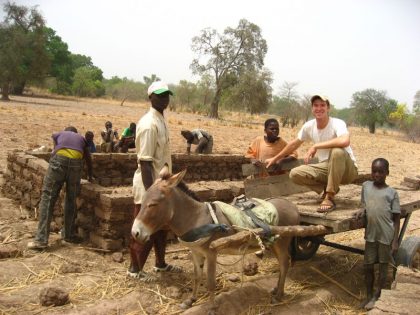 The community will provide all of the labor for digging the well, which will be 30 meters deep and 1.5 meters in diameter. In addition, villagers will supply all the sand and gravel, and transport these materials to Socourani. In total, they will be providing over 70% of the total project cost.
Project Impact
Approximately 300 men, women, and children will be affected by the construction of this community deep well.
Peace Corps Volunteer Directing Project
Owen Fitzgerald
Comments
The work must be done immediately, before the start of the rainy season, when everyone will head to their fields to begin farming. Thus, this is a critical project for the community, which has developed the project and pledged a great amount of support.
Dollar Amount of Project
$499.00
Donations Collected to Date
$499.00 + additional amounts for future projects.
Dollar Amount Needed
$0.00 – This project has now been fully funded, through the generosity of Dr. and Mrs. Mark and Jennifer Shima, of Peoria, IL, USA.
We encourage others to continue to donate using the Donate button below, and we will notify Peace Corps Volunteer Owen Fitzgerald of your donation. Additional funds will be used to fund the next project by Owen and/or those of his fellow PCVs in the Mali.
This project has been finished. To read about the conclusion of the project, CLICK HERE.