Sinchu Gundo School Well Project – The Gambia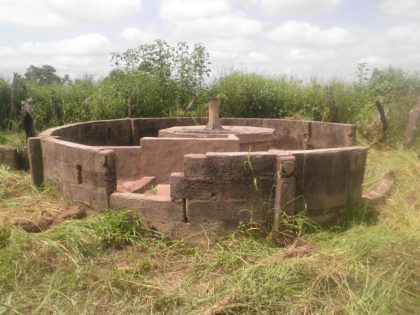 Location
Niamina East District, Central River Region, The Gambia
Community Description
This community is primarily a Fula village. This is one of the three main tribes in the Gambia. They speak the language Pulaar and are primarily rice, millet, and peanut farmers. The community consists of 30 compounds with approximately 450 residents.
The Sinchu Gundo Lower Basic School teaches students from ages 6 to 12.
There is currently a closed well in the school garden. The well has the capacity to provide school children with safe drinking water, and also water for irrigation of the community garden. However, it has been broken for the past 18 months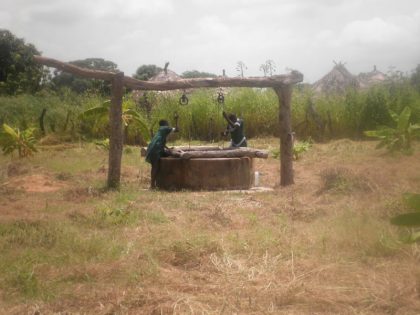 This has caused the children have to fetch water from a separate open well, which is about 50 feet deep, to use for drinking. The water from the open well is contaminated. Furthermore, the well presents a safety hazard for the children.
The Sinchu Gundo Mother's Club is an active organization that participates in planting and growing rice and vegetables in the garden to help supplement the diets of the mothers and children. The children also participate in the gardening.
The mothers have struggled with the time-consuming and difficult task of manually fetching water from the open well to irrigate the garden.
Project Description
This project is to repair the pump on the closed well to restore it to service for use by the students, faculty, and staff of the school, by the mothers and children working the community garden, and the community at large.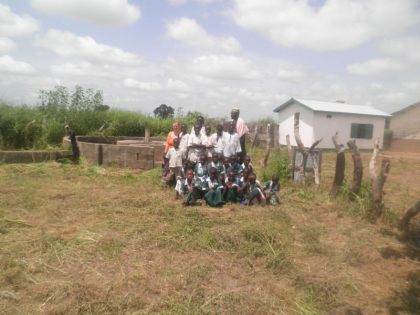 Project funds will be used to buy the parts for the pump and pay for labor by skilled craftsmen to fix the pump.
Project Impact
475 people will benefit from this project.
Peace Corps Volunteer Directing Project
Amber Miller
Comments
There currently is not a safe and sanitary water source in the village. This simple project will restore the closed well to full functionality at a reasonable cost.
Dollar Amount of Project
$500.00
Donations Collected to Date
$500.00
Dollar Amount Needed
$0.00 – This project has been fully funded, through the generosity of The Soneva SLOW LIFE Trust as a part of their Clean Water Projects initiative.
We encourage others to continue to donate using the Donate button below, and we will notify Peace Corps Volunteer Amber Miller of your donation. Additional funds will be used to fund the next project by Amber and/or those of her counterpart PCVs in The Gambia.
This project has been finished. To read about the conclusion of the project, CLICK HERE.