Sheq i Madh School Bathroom and Water ProjectK – Albania
This project is made possible through the partnership of Water Charity and the National Peace Corps Association.


This is a project under the LET GIRLS LEARN Program, a collaboration of First Lady Michelle Obama and the Peace Corps to expand access to education for adolescent girls around the world!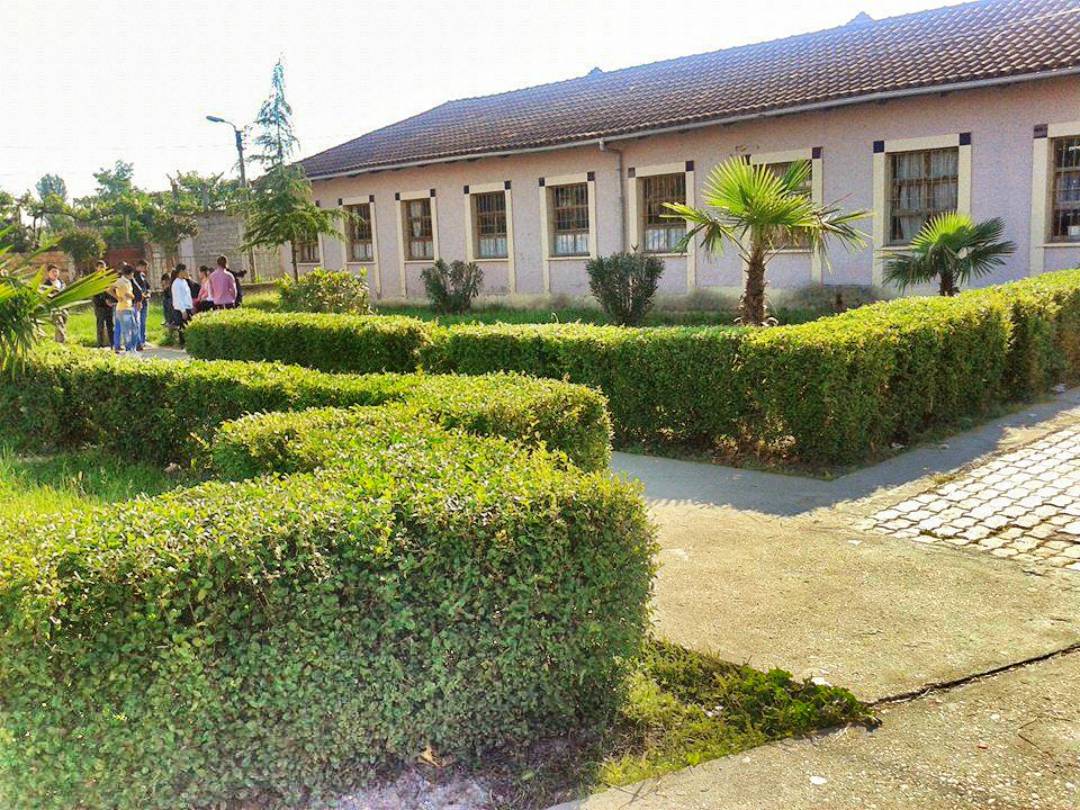 Location
Sheq i Madh School, Fier, Albania
Community Description
Sheq i Madh is a 9 year (nente vjecare) school with 250 students and 15 teachers in the region of Fier. It is one of the smaller local schools
Problem Addressed
The bathrooms need refurbishment, and to have running water. The general sanitation situation at the school is thoroughly inadequate.
There are four student toilets, and one for the teachers, but all need rebuilding and connecting to running water with a new deposit in the roof to provide 24 hour supply.
Project Description
This project will provide 5 new Turkish toilets, 4 hand basins (one already exists), and the plumbing for running water to them. In addition, a new water storage container on the roof, and an associated water pump will be installed to provide a continuous source of water.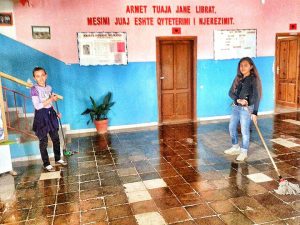 Project Impact
300 people will directly benefit from the project. In addition, family members, visitors, and workers who come to school will benefit.
Peace Corps Volunteer Directing Project
Graham Anderson
Monitoring and Maintenance
Fier Bashkia (Municipality) will be responsible for the maintenance and upkeep of the facilities.
Comments
This project is part of the LET GIRLS LEARN program sponsored by FLOTUS Michelle Obama. It is intended to have a positive effect on keeping girls in school after they reach adolescence. Lack of clean facilities is a leading cause of women dropping out of school. Water Charity is proud to have sponsored the very first LGL project and continues to be a leading contributor to the program, as evidenced by projects like this one.
As an LGL project, this falls under our 100 Water Projects Program – Albania, as well as our larger Let Girls Learn Initiative – Worldwide.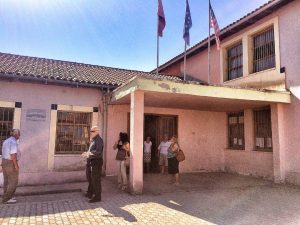 Dollar Amount of Project
$1,200
Donations Collected to Date
$0
Dollar Amount Needed
$1,200


ADOPT THIS PROJECT BY CONTRIBUTING THE DOLLAR AMOUNT OF THE PROJECT.
Donations of any amount will be appreciated. The full amount will allow you a posted dedication if that is something you would like. This project has been completed. However, we are still collecting donations. To read about the conclusion, CLICK HERE.