Shatsk Forest College Water Project – Ukraine
Location
Shatsk, Ukraine
Community Description
The town of Shatsk, with 6,000 people, is located in the northwestern corner of Ukraine, near the borders of Poland (15 km) and Belorussia (22 km). The town is located east of a natural border, called The River Bug, and in the heart of the Shatsk National Natural Park which serves is one of Ukraine's national preserves for environmental protection. The region, similar to the rest of Ukraine, has been impacted by the global economic crisis, creating a gap in financing for public projects.
The Shatsk Forest College works to train qualified students in the areas of forest management, accounting, and related enterprises. Located in a center of Shatsk National Natural Park and Ukraine's lake district of 29 lakes, it is a 4-year college program with 500 students, of which 300 live at the college.
This dormitory is the home to 200+ students who have daily needs for hygiene, drinking, and cooking. The dormitory was built in 1960's and since that time no updates have been made to the water system, which has become rusty and broken, causing ongoing leaks.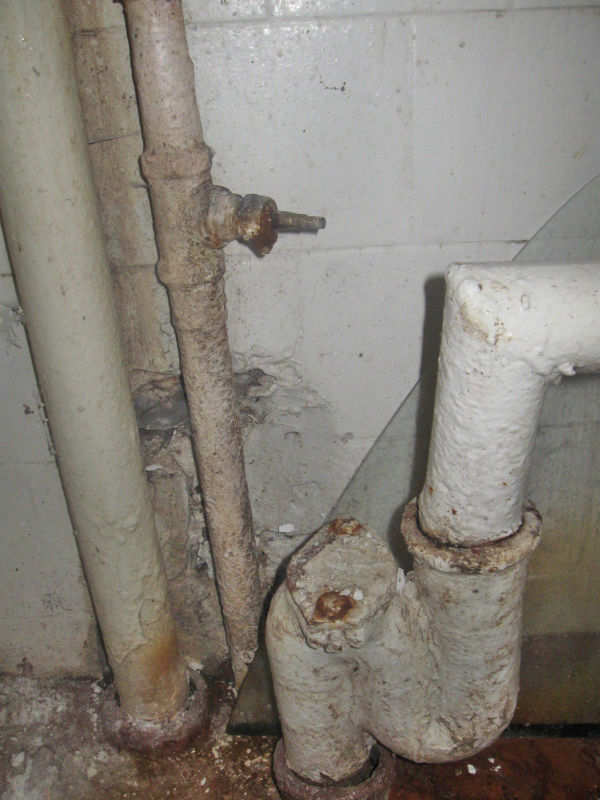 At times wastewater cannot pass because of blockage, which causes spillover. The current drinking water is not drinkable.
Project Description
This project is to renovate the water supply and drainage system at the college by replacing the pipes, water filters, and faucets.
The specific work to be done is as follows:
Disconnect water supply from building
Remove all current pipes, related to water delivery on the 2nd floor. (Work by employees and students)
Remove all current pipes, related to waste water on 2nd floor. (Work by employees and students)
Remove all sinks with broken faucets. (Work by employees and students)
Remove all flooring and walls – dirt, mold, etc. (Work by employees and students)
Install water delivery pipes (Maintenance Specialist)
Install new faucets to prevent leakage (Maintenance Specialist)
Install water filter, to allow for drinking water (Maintenance Specialist)
Install new floor and paint walls (Work by employees and students)
Reconnect water supply to building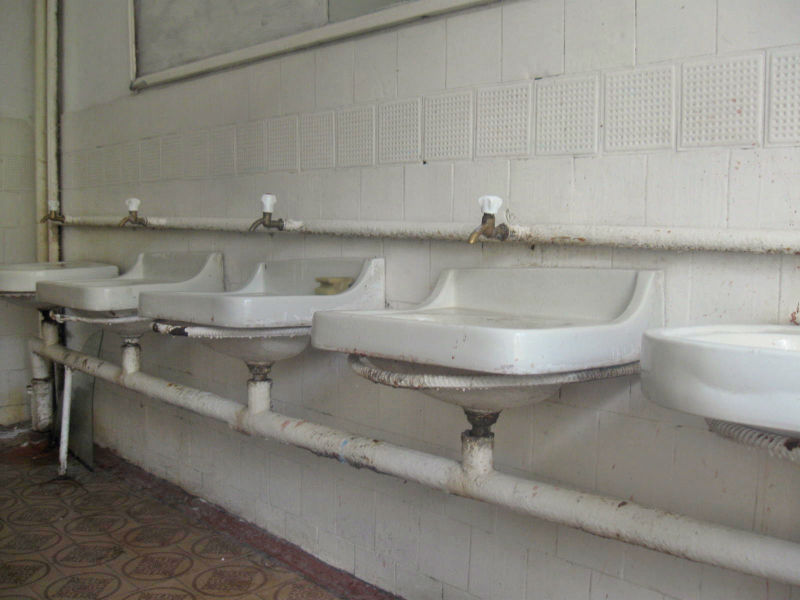 Project funds will be used to pay for materials.
The school will provide all of the labor, and will pay any costs above the funds provided by Water Charity.
This project is a pilot project for the college. They will proceed to complete similar projects on their own in 2 other areas of the college to replicate the successes of this project.
Project Impact
200 students will benefit from the project.
Peace Corps Volunteer Directing Project
Jay Pusey
Comments
This project provides essential repairs on a non-functional system at a modest cost. The great school participation ensures sustainability.
Jay previously successfully completed the Svitaz Village School Water Project – Ukraine.
Dollar Amount of Project
$555.00
Donations Collected to Date
$555.00
Dollar Amount Needed
$0.00 – This project has been fully funded through the generosity of The Soneva SLOW LIFE Trust as a part of their Clean Water Projects initiative, with the friends of friends and family of Peace Corps Volunteer Jay Pusey.
We encourage others to continue to donate using the Donate button below, and we will notify Jay of your donation. Additional funds will be used to fund the next project by Jay and/or those of other PCVs in the country of service.
This project has been finished. To read about the conclusion of the project, CLICK HERE.