Setzucl Handwashing Station Project – Guatemala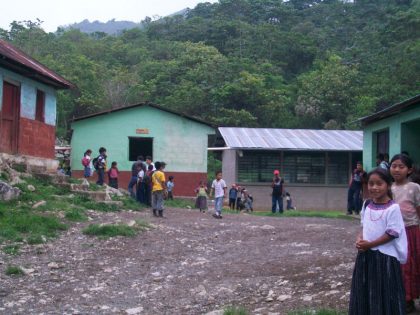 Location
Aldea Setzucl, San Pedro Carchá, Alta Verapaz, Guatemala
Community Description
The hamlet of Setzucl is located 260 kilometers from Guatemala City and 53 kilometers from Coban, the departmental capital.
The village, comprised of 64 families, is extremely rural and the main source of income is agricultural production of corn, beans, cardamom and coffee. The people of Setzucl are Kekchi and the language spoken primarily is Kekchi.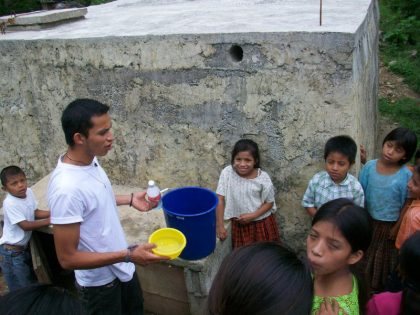 The inhabitants tend to be poor and with very few people being able to speak or write Spanish. While there are a number of houses constructed of concrete blocks, the majority of people live in houses made of wooden boards or tin, with tin roofs.
The elementary school of Aldea Setzucl, with 125 students, is part of the Healthy Schools Program, under the auspices of the Ministry of Education and the Peace Corps. For the past 3 years, the school has made great progress in complying with the requirements and goals of the program.
Project Description
This project is the construction of an eight-faucet hand-washing station at the school that will connect to a previously-built tank fed by a water catchment system.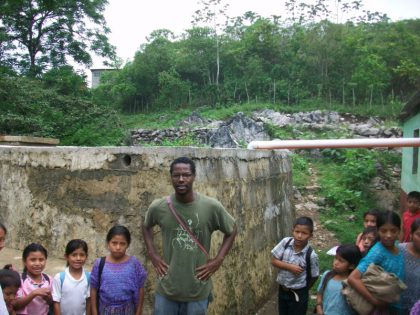 The station will enable the school to comply with the Healthy Schools Program, which requires daily hand washing and tooth brushing.
Project Impact
125 students will directly benefit from the project and 275 people in the village will indirectly benefit.
Peace Corps Volunteer Directing Project
Jareau Hall
Comments
This is an important project that will build upon the work that has been done by the community and the school to improve hygiene and sanitation. The value of such a project has been proven over time, both in the impact upon public health and the motivation of the people to continue to do small community and school development projects.
Dollar Amount of Project
$500.00
Donations Collected to Date
$500.00
Dollar Amount Needed
$0.00 – This project has now been fully funded, through the generosity of The Soneva SLOW LIFE Trust as a part of their Clean Water Projects initiative.
We encourage others to continue to donate using the Donate button below, and we will notify Peace Corps Volunteer Jareau Hall of your donation. Additional funds will be used to fund the next project by Jareau and/or those of his counterpart PCVs in Guatemala.
This project has been finished. To read about the conclusion of the project, CLICK HERE.