Sdao Santepheup High School Water Project – Cambodia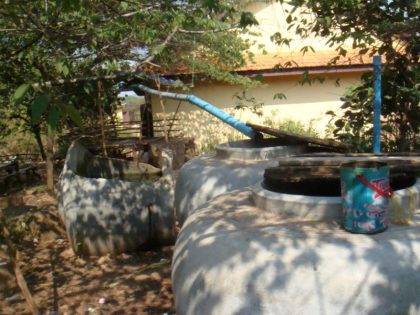 Location
Sdao Santepheup High School, Sdao Village, Battambang, Cambodia
Community Description
The area was one of the fronts of the civil war in the 1990s, and the town has only existed for about 15 years. The town is growing, with recently paved roads and a new bank building.
Sdao Santepheup High School is the only high school in the district, and has operated for less than 10 years. A new school building was recently built, with funding through an NGO.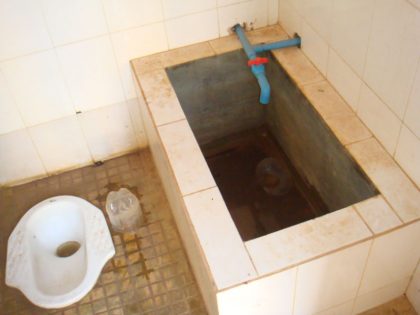 Only 3 of 8 bathrooms at the school are presently used, often without water. This has a negative effect on the number of students (especially girls) who attend school and pursue education.
Project Description
This project will connect the school's ponds to the school's bathrooms.
Project funds will be used to purchase the pump and the required PVC pipe.
The labor for digging the trenches, laying the pipe, and installing the pump, will be contributed by the school and the community.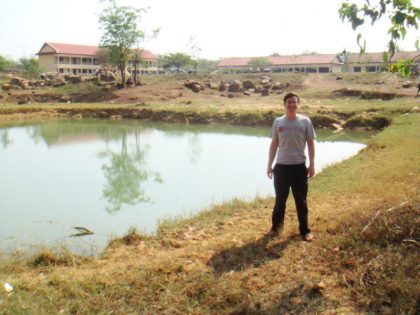 Project Impact
750 students at the school, consisting of 350 girls and 400 boys in grades 7 to 12, plus faculty and staff numbering 20 people, will be the direct beneficiaries.
Peace Corps Volunteer Directing Project
Bob Miller
Comments
This is a simple and very inexpensive solution to a critical problem facing the school. It is simply a matter of transporting water in the ponds, where it exists, to the school bathroom, where it is urgently needed.
The participation of the community is very high. A small amount of help with the purchase of the materials is all that it will take to carry out this meaningful project.
Dollar Amount of Project
$200.00
Donations Collected to Date
$200.00
Dollar Amount Needed
$0.00 – This project has been fully funded, through the generosity of The Soneva SLOW LIFE Trust as a part of their Clean Water Projects initiative.
We encourage others to continue to donate using the Donate button below, and we will notify Peace Corps Volunteer Bob Miller of your donation. Additional funds will be used to fund the next project by Bob and/or those of his counterpart PCVs in Cambodia.
This project has been completed. To read about the conclusion of this project, CLICK HERE.