Sare Meta Latrine Project – Senegal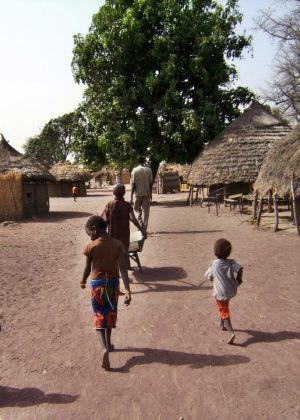 Location
6 villages in the Kolda region of Senegal:
Sare Meta, Sare Pathe, Sare Labbel, Sare Kallilou, Sare Konkoyel, Sare Samba
Community Description
Sare Meta has about 315 current residents, a large number of those children.
There are currently 24 households that are without any latrine facility. Some of the existing latrines were constructed with mud and found objects, and risk collapsing at any moment.
Residents living in huts without any latrines admit to relieving themselves in the bush and forests behind their homes. The village primary school did not have any latrines until recent school construction by World Vision. 5 neighboring villages (listed above) are all smaller branches around Sare Meta that share the same health concerns.
Project Description
This project is to build 22 latrines, spread over 6 villages, in the Kolda Region.
The need for a village latrine project was realized during interviews conducted at each village, discussing top health concerns. Hygiene and sanitation issues were the most pressing health needs, specifically the lack of available proper latrines.
The order of latrine construction will be determined by the order in which people pay and also have their pits dug.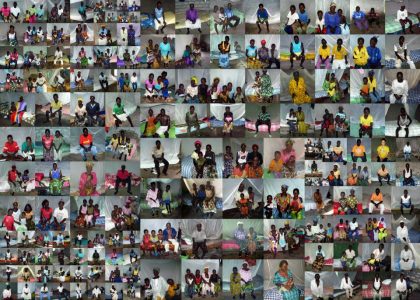 Participating families will provide labor and dig the 2 m deep holes (1 m diameter). They will receive the materials required for the 2m x 2m cement platform cover, reinforced with an iron and wood frame to support the cement.
Sustainability is built into the concept. When the 2 m hole fills up or collapses, the family will readily be able to move the platform onto a new hole. Several villagers are familiar with this latrine design and immediately support the project.
A skilled mason lives within the village community and will build the latrines (at about 2 per day), using wooden planks to make the form of the cement platform.
Each family that needs a latrine will give a $2 contribution in to the village chief, to be passed on to the mason upon completion.
Water Charity funds will be used to purchase the materials, including cement, PVC pipe, and metal support bars. The materials will be bought in a nearby road town and delivered to the compounds by families using their own donkey carts.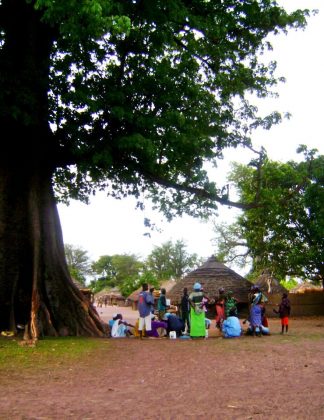 Project Impact
An estimated 895 people will benefit from this.
Peace Corps Volunteer Directing Project
Jessica Cochran
Comments
This is an important public health project for Sare Meta and the surrounding villages. It has been well planned, has widespread community support, and will serve as a model for future development.
Dollar Amount of Project
$555.00
Donations Collected to Date
$555.00
Dollar Amount Needed
$0.00 – This project has now been fully funded through the generosity of Hack & Slash, who have designated Water Charity as a beneficiary of this year's Hack and Slash Christmas Special Live Onstage and in Technicolor!, held in Baltimore, MD.
This project has been finished. To read about the conclusion of the project, CLICK HERE.